The Robert A. Day 4 + 1 BA/MBA Program
About The Program
Welcome | CMC-Drucker Connection | Contact Information
Welcome to the 4 + 1 BA/MBA Program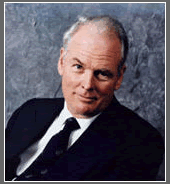 The Robert A. Day 4 + 1 BA/MBA Program was established in 1996 to give highly qualified students of Claremont McKenna College the opportunity to attain the educational and experiential components of an MBA in one additional year of full-time study after graduation from CMC.
The Day 4 + 1 Program offers an environment in which CMC students gain expertise through advanced coursework, while strengthening their leadership potential. The aim is to build on CMC's strong tradition of educating leaders by offering students a fast-track option to careers in organizational leadership.
Robert A. Day is the founder and Chief Executive Officer of the TCW Group of Companies, which included Trust Company of the West. Mr. Day, a 1965 alumnus of Claremont McKenna College, is a CMC trustee and served as Chairman of the Claremont McKenna College Board of Trustees from 1990 to 1996. He is currently Chairman of the Board of the W. M. Keck Foundation, one of the nation's largest private foundations.
For more information, contact:
The Robert A. Day 4 + 1 BA/MBA Program
Bauer Center 325
Claremont McKenna College
500 E. Ninth Street
Claremont, CA 91711
Phone: 909-607-6796
Email: 4plus1@claremontmckenna.edu