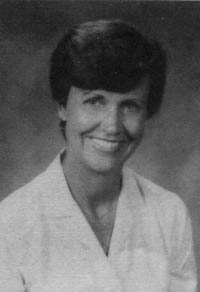 To Be a Writer
MARGARET COEL P'87, P'90
Wednesday, March 25, 1987
0n Wednesday, March 25, the Athenaeum welcomes Margaret Coel. A native of Colorado, Mrs. Coel is an historian of the Southwest and a freelance writer with a life-long interest in the unique history, people, and places of the area. The mother of two CMC students, Kris and Lisa, she has written two books: Chief Left Hand: Southern Arapaho (1981) and Goin' Railroading: A Century on the Colorado High Iron (1986). The former was voted the best non-fiction book of 1981 by the National Association of Press Women.

Mrs. Coel's numerous articles on Indians, trains, bridges, and towns have appeared in American Heritage, The New York Times, and the Denver Post. In 1981 she was awarded a Time, Inc. fellowship to the Breadloaf Writers Conference at Middlebury College, Vermont.

Join us at 11:30 a.m. on Wednesday for an informal lunch with Margaret Coel, hosted by the CMC Women's Forum, and later that evening for a reception and dinner; Mrs. Coel speaks at 7:00 p.m.