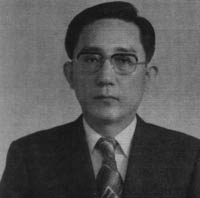 Japanese Modernization: Lost and Found
KENJI YOSHIDA P'87
Monday, April 4, 1987
These days Japanese-American relations concern us all. On Monday evening, May 4, the Athenaeum provides an opportunity to increase American understanding of Japan when the distinguished philosopher, Kenji Yoshida, speaks about "Japanese Modernization: Lost and Found."

Author and translator of many articles and books, Kenji Yoshida is professor of philosophy at Doshisha University in Kyoto, Japan. His extensive international experience includes stints as a visiting scholar at the University of California, Irvine, and in, 1982-83 at Claremont McKenna College. Professor Yoshida's daughter, Katsura, is a member of this year's senior class at CMC. In addition, Professor Yoshida has worked closely with CMC's director of athletics, Professor John Zinda, to introduce American football in Japanese colleges and universities.

The Athenaeum is pleased to welcome Kenji Yoshida back to Claremont McKenna College, and we look forward to his presentation, which begins at 7:00 p.m. following the customary reception and dinner.