Athenaeum Location
Print Newsletter
November 2, 1987
Vol. 03, No. 04
THE DIRECTOR'S CORNER
JIL STARK
Even a cursory glance at this Fortnightly will show you that the second and third weeks of November are filled with opportunities for you to interact with our guests at the Marian Miner Cook Athenaeum.

Our offerings include some of the best current political thinkers and economists, a renowned Jewish socialist, an authority on the youth of China, an exuberant California historian, a leading Christian theologian as well an enchanting evening of chamber music. Most colleges would spread a program like this over an entire semester.

Can you attend all of these events? Probably not, but you can pick the ones that will broaden your outlook and improve your cultural understanding. Remember, too, that our events end by. 8: 00 p.m., so there is still plenty of time to hit the books.

I hope to see you as often as possible at our November events.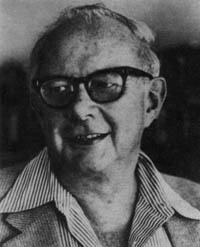 The End of Jewish Secularism
IRVING HOWE
TUESDAY, NOVEMBER 10, 1987 McKenna Auditorium
The Crisis of American Liberalism
IRVING HOWE
THURSDAY, NOVEMBER 12, 1987
Noted author and critic Irving Howe serves as fellow in residence at the Athenaeum from Monday, November 9, to Friday, November 13. In addition to visiting classes, Howe will make several presentations at the Athenaeum.

In 1976 Howe's World of Our Fathers (1976), "a comprehensive social and cultural history of the journey of East European Jews to America and the life they made here," won the National Book Award. A collection of Howe's essays, Socialism and America, was published in 1985. He is the editor of Dissent, and he has also written for The New York Times, The New Republic, The New York Review of Books, Partisan Review and New York magazine. In addition to his work as an essayist, Howe has worked with Eliezer Greenberg in translating and editing anthologies of Yiddish stories and poetry, and he has compiled critical studies of Thomas Hardy, William Faulkner, and Sherwood Anderson.

On Tuesday, November 10, Howe speaks on "The End of Jewish Secularism" at 7:00 p.m. in McKenna Auditorium. Preceding the lecture a reception and dinner will be held in the Athenaeum beginning at 5:30 p.m. On Thursday, November 12, after another 5:30 p.m. reception and dinner at the Athenaeum, Howe presents his second lecture, "The Crisis of American Liberalism," beginning at 7:00 p.m.
Computers and Work from a Social Perspective
ROB KLING
MONDAY, NOVEMBER 9, 1987
Computers are brought into the workplace to improve efficiency, to help increase the quality of products, and to do things never before possible. But introducing computers has human, social, and cultural effects that dull the bright image of pure economic benefit. During this year several speakers are coming to The Claremont Colleges to talk about computers in the workplace, under the sponsorship of the Henry Luce Foundation. On November 9, Rob Kling delivers the first of these lectures, "Computers and Work from a Social Perspective," at the Athenaeum. The presentation will be preceded by a reception and dinner at 5:30 p.m.
Chamber Music Including Works from Bach, Ravel, Debussy, Beethoven
BONNIE SNORTUM, piano
ELMER TOLSTED, violoncello
LEWIS ELLENHORN, clarinet
WEDNESDAY, NOVEMBER 11, 1987
The month of November is a month of lectures at the Athenaeum, with a notable exception. On Wednesday, November 11, the Athenaeum features an evening of chamber music performed by violoncellist Elmer Tolsted, clarinetist Lewis Ellenhorn, and pianist Bonnie Snortum. At 7:00 p.m. the trio performs selections from Bach, Ravel, Debussy, and Beethoven, following a 5:30 p.m. reception and dinner. The evening concludes about 8:00 p.m. and promises to be relaxing and enjoyable.
What Is Political Economy?
Friday, November 13, 1987 and Saturday, November 14, 1987
This month professors James Nichols, Jr. (CMC's government department) and Colin Wright (CMC's economics department) host a conference on "What Is Political Economy? Some Issues at the Foundation."

Students are invited to attend the conference sessions in Bauer Forum at 9:00 a.m. and 2:00 p.m. on Friday, November 13, and Saturday, November 14. You are also invited to sign up for lunch with conference participants at the Athenaeum on November 13 and 14, as well as for dinner on November 13, which begins with a reception at 5:30 pm.

The following persons will present papers at the conference:

James Buchanan, Jr. and Viktor Vanberg (Center for Study of Public Choice): "Rational Order and Moral Order,"

Jean-Claude Casanova (editorialist for L'Express) on recent Western European political economy,

David Gauthier (University of Pittsburgh): "Economic Man and the Rational Reasoner,"

Donald McCloskey and John Nelson (University of Iowa) on rhetoric and communication between economics and political science,

Marc Plattner (National Endowment for Democracy): "Natural Rights and the Moral Presuppositions of Political Economy,"

Steven Rhoads (University of Virginia): "Economists on Tastes and Preferences,"

Nathan Rosenberg(Stanford): "Economic Experiments,"

Abram Shulsky (National Strategy Information Center): "The Concept of Private Property in the History of Political Economy."

The commentators at the conference will be: Allan Bloom (University of Chicago, author of this summer's best seller, The Closing of the American Mind (1988)), Thomas Borcherding (CGS), Ward Elliott (CMC), Gary Evans (HMC), Lee McDonald (Pomona), Rodney Smith (CMC), Craig Stubblebine (CMC), Thomas Willett (CGS and CMC).

Take advantage of this opportunity to hear some of the world's great economists and political scientists. A more detailed schedule of the presentations and commentaries will be available in early November. Sign up for the lunches and dinner now, as space is limited.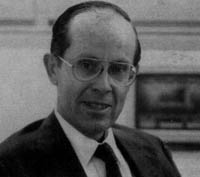 Within Our Means
ALFRED MALABRE, Jr.
MONDAY, NOVEMBER 16, 1987
As news editor (economics) for The Wall Street Journal since 1969, Alfred Malbre has much insight into the American economy. On Monday, November 16, Malabre shares his view of the future of the American economy in a talk at the Athenaeum. Malabre's lecture, "Within Our Means," follows a 5:30 p.m. reception and dinner and begins at 7:00 p.m. Earlier on Monday, November 16, the Athenaeum hosts a noon luncheon with Malabre.

In addition to his editorial duties, Malabre has written the "Monday Outlook Column" since 1964 and a monthly column, "Track a Trend," since 1978 for The Wall Street Journal. His writing activities apart from the Journal include publishing four books: Understanding the Ecnomy: For People Who Can't Stand Economics (1976), America's Dilemma: Jobs vs. Prices (1978), Investing for Profit in the Eighties: The Business Cycle System (1982), and Beyond Our Means (1987). In 1976 Malabre was a Poynter Fellow at Yale University.
The Constitution and the Congregation
MARTIN MARTY
NOVEMBER 17, 1987
In a time when many people lament the absence of Judeo-Christian voices in our society's public forums, Dr. Martin Marty reminds us that the U.S. Constitution spawned the Bill of Rights, establishing in this country a religious freedom unparalleled elsewhere in the world. Senior editor of The Christian Century and a well-known authority on the religious aspects of the Constitution, Dr. Marty visits the Athenaeum on Tuesday, November 17, with an address entitled "The Constitution and the Congregation." Co-sponsored by the Humanities Colloquium of The Claremont Graduate School, his address follows a 5:30 p.m. reception and dinner, and is a continuation of the Athenaeum's Constitution series.
Fascist/Communist Mimesis: The Depression in California
KEVIN STARR
WEDNESDAY, NOVEMBER 18, 1987
The final lecture in the California History series by Kevin Starr, entitled "Fascist/Communist Mimesis: The Depression in California," is scheduled for Wednesday, November 18. It begins at 7:00 p m., following a 5:30 p.m. reception and dinner in the Athenaeum. This presentation examins the confrontation of Fascist and Communist philosophies in California during the Great Depression. This is the concluding event in our California series. Take advantage of this evening to learn more about a vital period in the history of this state.
The Impact of Reform on Youth Attitudes and Behavior in China
STANLEY ROSEN
THURSDAY, NOVEMBER 19, 1987
Aiming to provide the Claremont college community with insights to the youth on the other side of the Pacific Rim, Dr. Stanley Rosen, noted China scholar, presents us with "The Impact of Reform on Youth Attitudes and Behavior in China." A professor of political science at the University of Southern California, Dr. Rosen recently led a delegation of Fulbright scholars to China. The first of three speakers in a series, "Society and State in Contemporary China," Dr. Rosen examines research data, documentary sources, and interviews done in China to consider a changing value system among the country's youth. His presentation, to be given at the Athenaeum on Thursday, November 19, follows a 5:30 p.m. reception and dinner. A sign-up coupon is available in this issue of The Fortnightly.
OTHER ATHENAEUM EVENTS
Afternoon Tea. Tea continues to be served in the Athenaeum library from 3:00 to 4:30 p.m. every afternoon. Students are invited to drop in for a bite to eat and to engage in conversation.

Wednesday Lunch. Open forum lunches are being held every Wednesday at noon in the Athenaeum. The lunches are held on a first-come basis, so students are encouraged to come promptly at noon.
THE MADRIGAL FEAST
The madrigal dinner is back. The dinner, featuring a medieval feast and the songs of strolling minstrels, takes place on December 1 and 2, Tuesday and Wednesday, and again on Tuesday, December 8. The Tuesday, December 1, dinner is a special one just for CMC-associated individuals and their guests. Tickets for that special dinner are being offered to students for a reduced rate of $5.00 per person. Students wishing to attend the dinners on December 2 and December 8 should stop by the Athenaeum's office to sign up for their tickets to the event. On these two evenings the cost for students is $8.00 with meal cards and $10.00 without meal cards.
NOTE: Due to the madrigal dinner, there will be no brunch on Sunday, December 5. Brunches will continue during second semester.