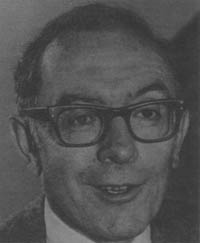 Lonely in America
ROBERT STREETER
TUESDAY, NOVEMBER 15, 1988
As part of the Phi Beta Kappa series, Robert Streeter speaks at the Athenaeum on November 15, addressing the topic "Lonely in America." In this lecture Dr. Streeter compares the differing approaches British and American novelists of the 19th century take toward certain common themes, such as marriage choice, inherited wealth, and figures of authority. The lecture draws on the fictional works of James, Eliot, and Hawthorne to suggest how Americans saw their new society.

Dr. Streeter is Edward L. Ryerson Distinguished Service Professor Emeritus at the University of Chicago, where he taught from 1947 until his retirement in 1986. During his 39 years at Chicago, he was dean of the college and dean of the Humanities Division.

Since 1976 Professor Streeter has been one of the principal editors of Critical Inquiry. He also served for 20 years on the editorial board of Modern Philology.

Dinner will be served at 6:00 p.m., following a 5:30 reception. Dr. Streeter's lecture begins at 7:00 p.m.

Be sure to sign up for this event using the coupon.