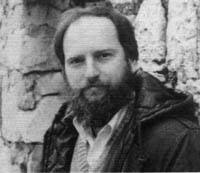 Arab and Jew: A Reporter's Perspective
DAVID SHIPLER
WEDNESDAY, MARCH 8, 1989
The Arab-Israeli series at the Athenaeum continues Wednesday, March 8, with an address by Pulitzer Prize-winning author and former New York Times foreign correspondent David Shipler.

After graduating from Dartmouth and serving two years in the navy, Mr. Shipler became a New York Times correspondent in Saigon, covering South Vietnam, Cambodia, Laos, and Thailand. From 1975 to 1979 he worked in the Moscow bureau. Out of this experience, he produced the best seller, Russia: Broken Idols, Solemn Dreams (1983), which won the Overseas Press Club Award in 1983 as that year's best book on foreign affairs. From 1979 to 1984 Mr. Shipler was the bureau chief in Jerusalem, during which time he was the co-recipient of the George Polk Award for coverage of the Lebanon war.

In 1984 Mr. Shipler spent a year as a visiting scholar at the Brookings Institution writing Arab and Jew: Wounded Spirits in a Promised Land (1986), which explores the mutual perceptions and relationships between Arabs and Jews in Israel and the West Bank. Published in the fall of 1986, the book won a Pulitzer Prize for general non-fiction. Mr. Shipler currently serves as a senior associate at the Carnegie Endowment for International Peace.

Complete the coupon and return it to the Athenaeum to reserve your place for Mr. Shipler's presentation, which will follow a 5:30 reception and 6:00 dinner.