Athenaeum Location
Print Newsletter
September 6, 1989
Vol. 05, No. 01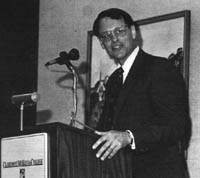 Religious Freedom and Human Dignity in the Soviet Union
JOHN ROTH
WEDNESDAY, SEPTEMBER 13, 1989
Although the dinner is open to freshmen only, anyone may attend the first address in a new series entitled "The Soviet Union Today and Tomorrow: A Time for New Thinking."' This series is sponsored by the Gould Center for Humanistic Studies, the Keck Center, and the Marian Miner Cook Athenaeum. Specialists on the Soviet Union will visit CMC throughout the 1989-90 college year, and each will attend an Athenaeum dinner and give a public address in McKenna Auditorium.

John K. Roth is one of Claremont McKenna College's most popular professors. His reputation has traveled far beyond CMC; last year he was selected as Professor of the Year for the United States and Canada by the Council for Advancement and Support of Education (CASE) and the Carnegie Foundation for the Advancement of Teaching. As chairperson of CMC's philosophy department and co-administrator of the PPE program, Professor Roth spends countless hours with students in and out of the classroom. His wide-ranging interests are apparent in his teaching and research. He has written 15 books and dozens of articles. Professor Roth graduated from Pomona College, where he first decided to become a teacher because he loved his experiences in a small school. He earned his doctorate in philosophy at Yale University, and has been teaching at Claremont McKenna College ever since.

This summer Dr. Roth visited the Soviet Union to attend a conference, "Human Dignity and Jewish and Christian Tradition," in Moscow, where he delivered the keynote address.

His address, which begins at 7:00 p.m. in McKenna Auditorium, is entitled "Religious Freedom and Human Dignity in the Soviet Union."

All freshmen are signed up for the 5:30 reception and 6:00 dinner preceding Dr. Roth's address. If a freshman is unable to attend the dinner, please stop by the Athenaeum between 8:00 a.m. and 5:00 p.m. prior to September 11, and let us know. You will not be able to eat in Collins unless you are crossed off the Athenaeum list.
OPEN FORUM LUNCH
Every Wednesday, beginning September 13, 1989
Our popular Open Forum lunches begin on Wednesday, September 13. No sign-ups are required, and we prepare a meal for 48 persons on a first-come basis. We do save a few spaces for CMC faculty and administrators, who may call on Wednesday morning if one finds himself or herself free and in need of a delicious lunch and student companionship.

Due to their popularity, Open Forum lunches are open only to CMC persons-so come early to assure yourself a place in line.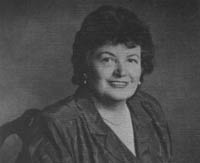 Alicia Before and After World War II
ALICIA APPLEMAN-JURMAN
THURSDAY, SEPTEMBER 14, 1989
Alicia Appleman-Jurman writes:

"My parents, four brothers, and close relatives numbering about 80 were all killed by the Germans and their collaborators. During the war years I lived in the ghettos of Buczacz and Kopechince, and learned to survive in the forests and fields surrounding those cities. I escaped death several times. In our ghettos, as well as in all of our region, the Nazis killed us in 'actions.' They would surround the entire ghetto or a neighborhood, and those Jews who were found in homes and in hiding places were taken out to the meadows and forests and shot into open graves."

"During my struggle to survive, I was able to save several Jewish lives, as well as those of two groups of Russian partisans operating behind the German lines. As a witness to our tragedy, I have related my story and the story of the Jewish community in our area, both during and immediately after the war, in my autobiographical book, Alicia: My Story (1988)."

"After the Germans were defeated, I joined the 'Brecha' and helped smuggle Jews out of Poland to Austria. In early 1947 I sailed on an 'illegal' immigrant ship. We were caught by the British navy and sent to Cyprus, where I was interned for eight months."

"In December 1947 I was one of the thousand Youth Aliyah children Golda Meier managed to get out of Cyprus. I was sent to study at a Youth Aliyah school near Tel Aviv. When the War of Independence began in 1948, I took part in the fights against the Arab villages of Abukabir and Tel-Arish, as a member of the Palmach. I was also part of the Palyam and later joined the navy which fought in Jaffa."

"While serving in the Israeli navy, I met Gabriel Appleman, a volunteer from the United States. We were married and came to the United States in 1952. We have three children."

Mrs. Appleman's book, which has won a number of awards, will be on sale at the Athenaeum beginning at 5:00 p.m. on September 14.

Please use the coupon, if you wish to attend the dinner prior to Mrs. Appleman's address on her experiences during and after World War II.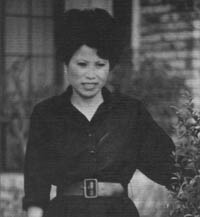 When Heaven and Earth Changed Places: A Vietnamese Woman's Journey from War to Peace
LE LY HAYSLIP
MONDAY, SEPTEMBER 18, 1989
Mrs. Le Ly Hayslip will be the first speaker to begin an Athenaeum series entitled "The Myths and Realities of the Vietnam War." This series is being presented in conjunction with a team-taught CMC class on this devastating encounter.

Phung Thi Le Ly grew up in the village of Ky La, where she was caught between the forces of the Viet Cong on one side and the United States and South Vietnam on the other.

Drawing on memories of the past to create new hopes for the future, Mrs. Hayslip has written When Heaven and Earth Changed Places, a powerfully inspiring story of survival. The book was published in June 1989.

In The New York Times Book Review David Shipler (who was part of our Israeli-Palestinian series last year and who will participate in the Soviet Union series in the spring) wrote, "When Heaven and Earth Changed Places is a searing and human account of Vietnam's destruction and self-destruction. Lucidly, sometimes even lyrically, Mrs. Hayslip paints an intensely intimate portrait." Oliver Stone, the Oscar-winning filmmaker, is scheduled to produce a movie this year about Le Ly's experiences.

Mrs. Hayslip is now the director of East Meets West, the motto of which is "Working together to heal the wounds of war." She is the mother of three children.

Please use the enclosed coupon, if you wish to attend the reception and dinner preceding Mrs. Hayslip's address. There will also be an opportunity to purchase When Heaven and Earth Changed Places; Mrs. Hayslip has consented to autograph the book beginning at 5:15 p.m.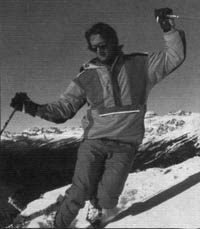 The Spirit of Adventure
MICHAEL GRABER '74
THURSDAY, SEPTEMBER 21, 1989
0ne of America's leading alpinists, Michael Graber has pioneered first ascents on four continents, including two in Antarctica. A two-time veteran of Mt. Everest, he climbed in 1987 to 28,000 feet (1,000 feet short of the summit) before being turned back by 100 m.p.h. winds and frostbite.

Graber is a seasoned Antarctic explorer and film maker. As cameraman on award-winning "Ski to Forbidden Plateau" (ABC Sports), "Antarctic Odyssey (ABC Sports), and the "Trans-Antarctic Expedition" (ABC), he is familiar with the demands of filming in extreme conditions.

Since 1983 he has filmed the war in Afghanistan for "CBS Evening News with Dan Rather." "The Battle for Afghanistan," an hour-long CBS News special, received an Emmy Award in 1988.

Graber graduated from CMC in 1974 as a philosophy major. During his senior year he received the Most Valuable Player Award for his achievements as a Stag running back. He also is rumored to have climbed up the tower dorm on the outside without a rope. He has lived a life of adventure. His personal philosophy has been that the road one wants to travel in life is attainable through hard work and careful planning.

Mike will be the first of six adventurers coming to the Athenaeum during the college year. Join us for an exciting presentation of film and reminiscences by filling out The Fortnightly coupon.
AMERICA'S AGENDA FOR THE 1990s
TUESDAY, SEPTEMBER 19, 1989
WEDNESDAY, SEPTEMBER 20, 1989
A two-day conference has been arranged by the Center for Politics and Policy of the Graduate School, and is open to students and faculty at the colleges.

On Tuesday, September 19, Alexander M. Haig, Jr., former secretary of state, will give an address in Garrison Theater at 8:00 p.m.

On Wednesday, September 20, three panels of distinguished speakers are planned. Schedules may be obtained at the Athenaeum. The evening address at 8:00 p.m. in Garrison Theater will be made by Bruce E. Babbitt, former governor of Arizona.

We have purposely not scheduled major events at the Athenaeum, so that CMC students will be able to attend these addresses, if they wish.
A Black Soviet's View of the U.S.S.R.
LILY GOLDEN
MONDAY, SEPTEMBER 25, 1989
Dr. Lily Golden, cultural anthropologist and founder of the African Institute in Moscow, gives an address at McKenna Auditorium on September 25 at 7:00 p.m. Her appearance at CMC is sponsored by the Gould Center for Humanistic Studies, the Keck Center for International Strategic Studies, and the Marian Miner Cook Athenaeum as part of the continuing series, "The Soviet Union Today and Tomorrow: A Time for New Thinking.

Lily 's grandfather was born a slave in Mississippi. Her father, Oliver Golden, picked cotton as a youth. He eventually received his education at Tuskegee Institute. In the early 1920s Oliver married a young Jewish woman named Bertha. In 1931 the two boarded a ship headed for the U.S.S.R. They never returned to the United States. Authorities in Moscow recognized that Oliver's skills lay in agriculture. He was soon dispatched to Uzbekistan to begin the Soviet cotton industry. In 1934 Oliver and Bertha had a daughter, Lily. Lily began her studies at Moscow University as the only native-born Black student.

Lily's is a fascinating life story. Receiving an education through the doctorate level, living in Moscow, winning a tennis championship, she married an African who was later assassinated. Today she is an historian, lecturer, scholar, and traveler.

If you would like to join Dr. Golden at the reception and dinner prior to her address, please fill out the enclosed coupon. She will speak informally to the dinner audience prior to her public address at McKenna Auditorium.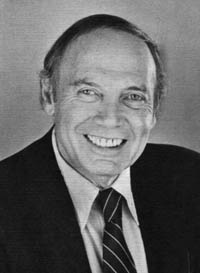 Vietnam: A History
STANLEY KARNOW
TUESDAY, SEPTEMBER 26, 1989
Stanley Karnow's Vietnam: A History (1983) was on The New York Times' bestseller list for 18 weeks. Karnow served as chief correspondent for the PBS series, "Vietnam: A Television History." This 13-part series took six years to complete and received the highest ratings ever recorded for a public affairs series; it earned Karnow six Emmy Awards. Mr. Karnow's book on Vietnam was a companion to this extensive project.

Mr. Karnow graduated from Harvard, where he was an editor of the Harvard Crimson; he has also been a fellow at Harvard. His reporting on the Vietnam War earned him Overseas Press Club Awards in 1966 and 1968. In 1972 he accompanied President Nixon to China. Mr. Karnow has been a correspondent for 25 years, and is now a syndicated columnist. He has lectured extensively on Vietnam in an effort to contribute to an understanding of that war.

Mr. Karnow's visit is part of the Athenaeum fall series, "The Myths and Realities of the Vietnam War." Please join us for the reception and dinner prior to Stanley Karnow's address by filling out The Fortnightly coupon.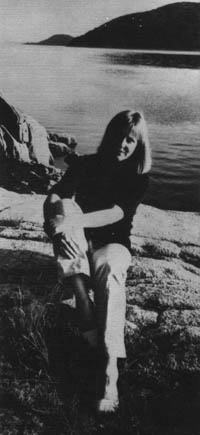 Fire in the Lake: The Vietnamese and the Americans in Vietnam
FRANCES FITZGERALD
WEDNESDAY, SEPTEMBER 27, 1989
Journalist Frances FitzGerald is the Pulitzer Prize- winning author of Fire in the Lake: The Vietnamese and the Americans in Vietnam (1972), her analysis of the Vietnam War, which also received other awards.

Known for her commitment to research, Ms. FitzGerald spent a year in Saigon during the height of the Vietnamese conflict.

Of writing, this author says, "I really care about what I write-about getting it right, saying exactly what I want to say. But I also enjoy it ... I mean I really like writing."

Her other books include America Revised (1979) and Cities on a Hill: A Journey through Contemporary American Culture (1986). Most recently she has been writing about the Iran-contra affair and the trial of Oliver North. Ms. FitzGerald graduated from Radcliffe College; she is on the board of overseers at Harvard University. She is a frequent contributor to the New Yorker and other publications.

Please fill out the enclosed form, if you would like to attend the reception and dinner prior to Ms. FitzGerald's address.
The Iran-Contra Affair
FRANCES FITZGERALD
THURSDAY, SEPTEMBER 28, 1989
Frances FitzGerald has been writing for several periodicals about Oliver North and the Iran-contra affair. She has attended the Iran-contra hearings and the trial of Oliver North.

For an informal view of this fascinating chapter in current American history, please join us for lunch on Thursday, September 28, by signing the enclosed coupon. Ms. FitzGerald will begin speaking at 12:20, and the event will end soon after 1:00 p.m.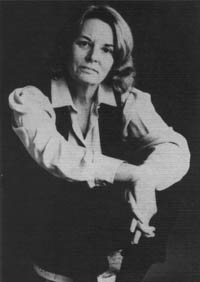 An Evening of Poetry
ELLEN GILCHRIST
THURSDAY, SEPTEMBER 28, 1989
Ellen Gilchrist was born on the banks of the Mississippi River. Her first job, at 14, was writing a column for a local Franklin, Kentucky, paper.

Ellen Gilchrist's first collection of short stories, In the Land of Dreamy Dreams, was published in 1981. She is also the author of The Annunciation (1983), Victory over Japan (1984), Drunk with Love (1986), and Falling through Space (1987). Her latest book is The Anna Papers (1988).

Ms. Gilchrist has won the American Book Award for fiction, as well as many other prizes for her writing.

She is also a beautifully sensitive poet; her work has appeared in numerous publications and has received universal acclaim. The titles of some of her poems tell us of her interest in people and the American scene-"The Other Woman," "The Old Man," "Dr. Davis Watches His Muscular Dystrophy Daughter Do Her Dance," "The Stepmother;" "Leaving the Clinic," "A Letter from Alaska, " and "The Land Surveyor's Daughter."

Join us for an evening with Ellen Gilchrist by filling out the coupon in this Fortnightly.
UPCOMING MUSICAL TEAS
The success of "The Festival of the Arts" last semester made it obvious that the CMC student body is multi-talented. In order to provide more musical performance outlets and enrich campus life, the Athenaeum is initiating informal concerts by students and faculty at "tea" on the first Thursday of each month, beginning in October.

These concerts will appeal to a wide range of musical interests by featuring classical, jazz, rock, folk, etc. Accoustical needs can be met by three potential sites: Childs Lounge (with its grand piano), the Athenaeum patio, and the soon-to-be-constructed sound shell in Badgley Garden.

If you would like to share your talents and meet other students and faculty with similar interests, come join this eclectic group for its first meeting at 4:00 p.m., Monday, September 11, at the Athenaeum. For more information call Bonnie Snortum, x8244 or 8245.
DIRECTOR'S REPORT
Jil Stark
Another year is beginning at the Marian Miner Cook Athenaeum, and I invite you to take advantage of our lunches, teas, dinners, and numerous speakers. One reason that Claremont McKenna College is a unique entity is due to the variety of offerings found at the Athenaeum. No college can match our scope of speakers and musical events. I encourage each of you to catch the spirit of the Athenaeum, and become a regular participant in our programs.

Most of our events end by 8:00 p.m., so that you can still hit the books when the night is just beginning. If you can only spare an hour, come to hear the address-there is no need to make a reservation, and we always have room. When our programs draw a large audience, we use McKenna Auditorium.

Speakers always sit with students at dinner. If you would like to be at the speaker's table, please tell me or the Athenaeum fellows, Anna Ela and Robert Goff.

The Athenaeum programs depend on you; your presence and suggestions are important. If you have a contact with an interesting speaker, please let me know: the second semester has been left wide open for your ideas.

Welcome to another delicious and exciting bill of fare at the Marian Miner Cook Athenaeum.