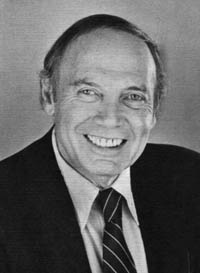 Vietnam: A History
STANLEY KARNOW
TUESDAY, SEPTEMBER 26, 1989
Stanley Karnow's Vietnam: A History (1983) was on The New York Times' bestseller list for 18 weeks. Karnow served as chief correspondent for the PBS series, "Vietnam: A Television History." This 13-part series took six years to complete and received the highest ratings ever recorded for a public affairs series; it earned Karnow six Emmy Awards. Mr. Karnow's book on Vietnam was a companion to this extensive project.

Mr. Karnow graduated from Harvard, where he was an editor of the Harvard Crimson; he has also been a fellow at Harvard. His reporting on the Vietnam War earned him Overseas Press Club Awards in 1966 and 1968. In 1972 he accompanied President Nixon to China. Mr. Karnow has been a correspondent for 25 years, and is now a syndicated columnist. He has lectured extensively on Vietnam in an effort to contribute to an understanding of that war.

Mr. Karnow's visit is part of the Athenaeum fall series, "The Myths and Realities of the Vietnam War." Please join us for the reception and dinner prior to Stanley Karnow's address by filling out The Fortnightly coupon.