Athenaeum Location
Print Newsletter
October 18, 1989
Vol. 05, No. 03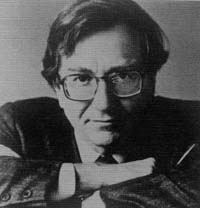 The Uncovering of My Lai
SEYMOUR HERSH
WEDNESDAY, OCTOBER 18, 1989
Seymour Hersh arrived at the forefront of investigative journalism with his uncovering of the My Lai massacre in Vietnam and the Pulitzer Prize that went with it. Since then, Hersh has led the way in uncovering hidden political truths in America. On October 6, 1989, Hersh was found innocent of libel against former Indian prime minister Morarji Desai. "It's a terribly important victory for any journalist," Hersh said after the verdict, referring to the support of First Amendment rights. Desai was suing Hersh for $3.5 million, contending he was libeled in Hersh's 1983 best-selling book, The Price of Power: Kissinger in the Nixon White House (1983).

Mr. Hersh is also the author of Chemical and Biological Warfare: America's Hidden Arsenal (1969), My Lai 4: A Report on the Massacre and Its Aftermath (1970), and Cover-up (1972). Mr. Hersh's most recent book is The Target Is Destroyed: What Really Happened to Flight 007 and What America Knew About It (1986), the revealing account of KAL Flight 007 and its aftermath. Seymour Hersh has taken on virtually every power structure in the United States at one time or another. His eye for conspiracy and corruption is as keen as they come.

Despite his achievements, Hersh is not terribly impressed with the influence of his medium. According to Seymour Hersh, "The power doesn't lie with the press, it lies with the people."

Mr. Hersh is part of our on-going series devoted to the Vietnam War. Sign-ups for dinner should have been received before semester break. The talk, open to all, begins at 7:00.
MUSICAL TEA
SHOBA SRINIVASAN '90, violin
ELIZABETH SOLLIE '91, violin
THURSDAY, OCTOBER 19, 1989 3:30 p.m.
You are invited to the first in a series of concerts featuring student musicians from CMC. We are fortunate to have two fine violinists in our midst, Shoba Srinivasan and Elizabeth Sollie, who will play Vivaldi and Bach for those of you who come to the Athenaeum for tea and cookies on Thursday, October 19.

Shoba and Elizabeth will begin their program at 3:30-so come to this special tea and enjoy the talents of two of your peers at CMC.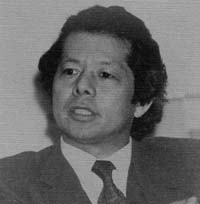 The U.S.-Japan Economic Entanglement
YOICHI FUNABASHI
THURSDAY, OCTOBER 19, 1989
Yoichi Funabashi is considered Japan's leading economic journalist. He is editor for economic affairs of Asahi Shimbun, Japan's largest newspaper with a circulation of more than 19 million. He is the author of six books related to economics, one of which Managing the Dollar, is an international best-seller. His books have received numerous awards and high critical recognition, including the Sakuzo Prize-Japan's most prestigious award for work in the social sciences-for Managing the Dollar: From the Plaza to the Louvre (1988).

Mr. Funabashi was a Nieman fellow at Harvard University, where he studied the theory of economic security. Additionally, he served as Asahi's correspondent in Washington and won the 1985 Uyeda Prize (often called Japan's Pulitzer Prize) for excellence in reporting on international affairs.

Mr. Funabashi was born in Beijing in 1944 and graduated from the University of Tokyo in 1968. In addition to Japanese, he is fluent in Chinese and English. His address, "The U.S.-Japan Economic Entanglement," which is sponsored by the John Brown Cook Association and the Athenaeum, begins at 7:00 p.m., and is preceded by a reception at 5:30 and dinner at 6:00.

Sign-ups for this event should have been received before semester break. Even if you did not sign up for dinner, you are still encouraged to attend the address.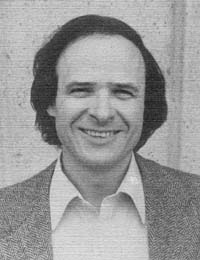 Going After Cacciato
TIM O'BRIEN
MONDAY, OCTOBER 23, 1989
Tim O'Brien received the 1979 National Book Award in fiction for his novel, Going After Cacciato (1978). His other books are If I Die in a Combat Zone, Box Me Up and Send Me Home (1973), Northern Lights (1975), and the Nuclear Age (1985). He is the author of many short stories, and one of them was selected for the 1987 Best American Short Stories.

A native of Worthington, Minnesota, O'Brien graduated in 1968 from Macalester College in St. Paul. He served as a foot soldier in Vietnam from 1969 to 1970, after which he pursued graduate studies in government at Harvard University. He later worked as a national affairs reporter for The Washington Post. He presently lives in Massachusetts and devotes full time to his fiction. His forthcoming book, The Things They Carried, is due out in March.

If you would like to join Tim O'Brien at the Athenaeum for dinner, please return the attached coupon. The lecture begins at 7:00 p.m., following a 5:30 reception and dinner.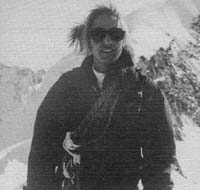 First Woman to Ski to the South Pole
SHIRLEY METZ
TUESDAY, OCTOBER 24, 1989
To refocus the remarks by Ann Bancroft, the first woman to go overland to the North Pole, the Athenaeum is pleased to present Shirley Metz, the first woman to ski to the South Pole. After graduating from the University of Hawaii, she worked for three years as a professional scuba diver in shark research with the University of Hawaii's oceanography department. Upon moving to California, Ms. Metz became an owner and developer of Hobie Sports. She also works as a staff writer for Action Sports and Outdoor Retailer magazines, and is the producer and anchorwoman for an educational cable television program in Orange County.

In January 1988 she traveled to Antarctica and produced an educational film about the continent and its wildlife. Later that year she went on a 750-mile, two-month expedition to the South Pole, becoming the first woman to reach the South Pole by overland travel. She is also among the six first Americans to reach the pole. On March 12, 1989, the Soviet Union awarded Ms. Metz with the prestigious Polar Award, making her the first woman in Soviet history to receive this distinction. She is currently editing the film footage of the expedition, writing a book, and continuing to give presentations about her journey, as well as addressing environmental issues related to Antarctica. She recently returned from New Zealand where she helped promote an international radio campaign, "Save the Future."

If you would like to join Shirley Metz at the Athenaeum for an inspirational lecture, please return the attached coupon. Remarks begin at 7:00, following a 5:30 reception and 6:00 dinner.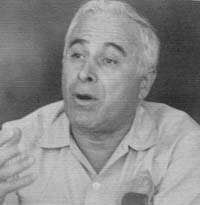 Go Tell the Spartans
TED POST
WEDNESDAY, OCTOBER 25, 1989
"Ted Post has created a masterpiece. Go Tell the Spartans is beyond question the greatest work to date on the Vietnam involvement. It is one of the noblest films, ever, of men in crisis," said Roger Greems of The Cincinnati Enquirer when Mr. Post's Go Tell the Spartans first came out in 1976.

Mr. Post is a three-time nominee for best director of the year by the Directors Guild of America and two-time recipient of the coveted Western Heritage Award for directing. He has directed hundreds of stage, screen, and television productions, featuring many of Hollywood's top stars. His feature films include: Beneath the Planet of the Apes (1970) and, of course, Go Tell the Spartans (1976), which was hailed by critics as one of that year's ten best films. For television he piloted "Cagney and Lacy" and "Perry Mason," among many others.

Mr. Post is the fifth speaker in the Athenaeum's series on the Vietnam War. His talk begins at 7:00 and is preceded by a reception at 5:30 and dinner at 6:00. Please fill out the reservation form, if you wish to join us for dinner.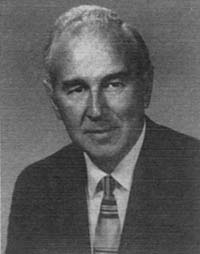 Managing Our Relations with Russia
MALCOLM TOON
WEDNESDAY, NOVEMBER 1, 1989
How should the United States respond to recent changes within the Soviet Union? Will an economically stronger Russia pose a significantly greater threat to our country? What can the Bush administration do to improve relations between the two superpowers, without jeopardizing national security? These important questions can only be answered by someone with rare insight into the intricacies of superpower politics gained through high-level experience. The Athenaeum and the Gould and Keck centers host the former American ambassador to the Soviet Union during the Nixon and Carter administrations, Malcolm Toon.

Prior to his appointment as ambassador to the U.S.S.R., Mr. Toon served as ambassador to Israel, Yugoslavia, and Czechoslovakia. Previous service includes assignments to U.S. embassies in Warsaw, Budapest, Rome, London, Moscow, and the Department of State as the director of Soviet affairs and deputy assistant secretary of state for European affairs.

Mr. Toon is a graduate of Tufts University, with advanced study at The Fletcher School of Law and Diplomacy, Middlebury, and Harvard. He has received the State Department's Superior Honor Award.

With his distinguished background and global experience, Mr. Toon promises to be both thought-provoking and informative. His lecture in McKenna Auditorium begins at 7:00 p.m., following a 5:30 reception and 6:00 dinner. If you would like to attend the dinner, please return the attached coupon.