Athenaeum Location
Print Newsletter
October 25, 1989
Vol. 05, No. 04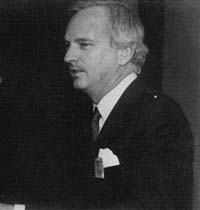 The Heart of the Deal: LBOs and Corporate America
GEORGE ROBERTS '66 P'93
THURSDAY, NOVEMBER 2, 1989 4:00 p.m., McKENNA AUDITORIUM
George Roberts, founding partner in the investment banking firm Kohlberg Kravis Roberts & Co., delivers a talk entitled "The Heart of the Deal: LBOs and Corporate America," on Thursday, November 2, at 4:00 p.m. in McKenna Auditorium.

Roberts graduated cum laude from Claremont McKenna College in 1966, and earned his law degree from Hastings School of Law. In 1976 Roberts, Henry Kravis '67, and Jerome Kohlberg left Bear Stearns & Co. to form Kohlberg Kravis Roberts & Co. KKR has since become the world's leading specialist in leveraged buyouts. Among KKR's major acquisitions are Safeway Stores, Duracell Batteries, Beatrice Foods, Motel 6, and R.J. Reynolds/Nabisco.

Roberts is a trustee of Claremont McKenna College.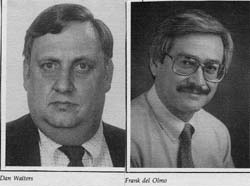 Local Representation
DAN WALTERS
FRANK DEL OLMO
THURSDAY, NOVEMBER 2, 1989
Dan Walters, a long-time California journalist and author of The New California: Facing the 21st Century (1986), will serve on a press panel at the Rose Institute Board of Governors' dinner, following a day-long conference on local representation. Mr. Walters joined the Sacramento Union's capitol bureau in 1975 and eventually became bureau chief. In 1984 he moved to the Sacramento Bee. His column on California politics appears in newspapers throughout the state.

Joining Mr. Walters on the panel is Frank del Olmo. An editorial writer for the Los Angeles Times, Mr. del Olmo received his B.A. in journalism from Cal State Northridge, where he was both overall outstanding graduating senior and outstanding graduating senior in journalism. He received the Pulitzer Prize gold medal for meritorious public service for his series, "Southern California's Latino Community." The dinner is not open for reservations, but individuals are urged to attend the panel discussion, which begins at 7:00.
Born on the Fourth of July
RON KOVIC
MONDAY, NOVEMBER 6, 1989
Director Oliver Stone is making good his promise to Ron Kovic, a fellow ex-grunt and Purple Heart recipient, to tell the disabled Vietnam veteran's story. The vow came nine years before Stone's 1987 Platoon, the wildly successful story of his Vietnam War. Born on the Fourth of July (1989) stars Tom Cruise, who plays a Vietnam vet in a wheelchair who bitterly protests the war in which he fought. Kovic and Stone collaborated on the script, and in 1978 co-wrote the first draft, which was based on a book written by Kovic. Kovic's memories of their 1978 dream are painful: "Oliver had said to me. If I ever get the opportunity to direct, if I ever break through, I'll come back for you.' And he never forgot that promise ...."

Ron Kovic has been in a wheelchair, paralyzed from the waist down, ever since his spine was shattered by North Vietnamese bullets in a fire fight not far from the DMZ, near the Cua Viet river. Toward the end of the war, he was frequently seen on TV angrily denouncing the Vietnam War as a "crime" and the U.S. government's treatment of its disabled Vietnam veterans. "I would tell them . . . that we must never let what happened in Vietnam happen again."

If you would like to attend the 5:30 reception and 6:00 dinner, please return the attached coupon. The lecture begins at 7:00.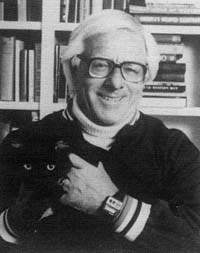 An Evening with Ray Bradbury
RAY BRADBURY
TUESDAY, NOVEMBER 7, 1989
The Athenaeum is proud to present Ray Bradbury, who has been dubbed "the World's Greatest Literary Writer." In the literary field, however, he is also emerging as an equally gifted poet, and it is in this capacity that he will speak at CMC. He is the second in the Athenaeum's American poets series.

Mr. Bradbury has published 23 books-novels and collections of stories, poems, and plays. His books include The Martian Chronicles (1950), Fahrenheit 451 (1953), The Golden Apples of the Sun and Other Stories (1953), and Long after Midnight (1976). He has written screenplays for It Came from Outer Space (1953), The Picasso Summer (1957), I Sing the Body Electric (1969), and Something Wicked This Way Comes (1983).

In 1964 Mr. Bradbury founded the Pandemonium Theater, which has produced many of his plays, including Falling Upward (1988), a comedy about working in Ireland, and for John Huston on the screenplay of Moby-Dick (1956).

Please join us for his talk in the Athenaeum at 7:00, preceded by a reception at 5:30 and dinner at 6:00.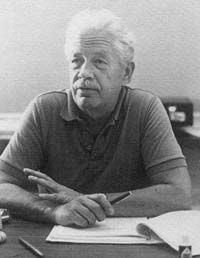 Poland 1989: Democracy Triumphant?
ANDRZEJ KORBONSKI
WEDNESDAY, NOVEMBER 8, 1989
Dr. Andrzej Korbonski, a distinguished Polish-American scholar, is the first speaker in the Keck Center and Marian Miner Cook Athenaeum lecture series entitled "The Future of Communism in Europe and Asia."

Dr. Korbonski was born and raised in Poland. During the Second World War he joined the Polish underground army to fight against Nazi Germany and spent a year in a prisoner of war camp in Germany. After the war he received his BS degree in economics from the University of London and his PhD in public law and government from Columbia University.

Presently Dr. Korbonski serves as director of the prestigious Center for Russian and East European Studies and is a professor of political science at UCLA. He is also the co-director of the RAND-UCLA Center for the Study of Soviet International Behavior.

During his most recent visit to Warsaw last August and September, he observed the historic unfolding of Poland's domestic and foreign affairs.

His speech begins at 7:00, preceded by a 5:30 reception and 6:00 dinner.
Mid-Life Revisionism and the Ideologies of Aging in Literature
MARGARET GULLETTE
THURSDAY, NOVEMBER 9, 1989
Margaret Gullette's Safe at Last in the Middle Years: The Invention of the Midlife Progress Novel: Saul Bellow, Margaret Drabble, Anne Tyler, John Updike (1988) celebrates a new kind of novel. Taking issue with the belief that disillusionment, loss, and despair are the necessary elements of mid-life, she discovers in contemporary fiction an alternative plot. She reveals an emerging genre that deals not with fear, but with desire, and not with youthful despair, but with a wide range of mid-life desires.

Dr. Gullette has also written The Art and Craft of Teaching (1984), and she is now at work on a companion volume to Safe at Last in the Middle Years about the ways in which the 19th-century novel formulates the middle years. Her research and criticism should be of special interest not only to students of contemporary literature, women's studies, and American studies and literature, but also to students of current psychological developmental theory, lifespan studies, and sociology.

Dr. Gullette speaks at 7:00 in the Athenaeum, and her remarks are preceded by a reception at 5:30 and dinner at 6:00.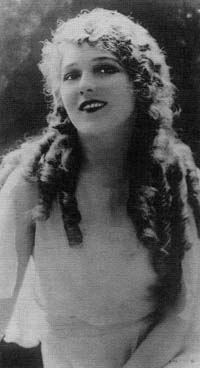 Mary Pickford as My Best Girl
BUDDY ROGERS
THURSDAY, NOVEMBER 9, 1989
On Thursday evening, November 9, at 7:30 p.m., the newly renovated Mary Pickford Auditorium (formerly Bauer Lecture Hall) will be dedicated and named in recognition of a grant from The Mary Pickford Foundation. The evening program features a showing of the 1927 My Best Girl, starring Academy Award winners Mary Pickford and Buddy Rogers. Mr. Rogers, husband of Mary Pickford and a trustee of The Mary Pickford Foundation, will speak following the film showing.

There will not be an open dinner prior to this event. Individuals are invited to the movie and Mr. Rogers' remarks. No sign-ups are necessary.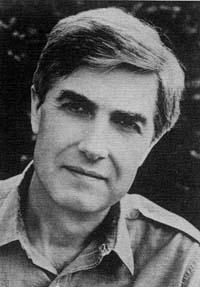 A Bright Shining Lie: John Paul Vann and America in Vietnam
NEIL SHEEHAN
MONDAY, NOVEMBER 13, 1989
Widely acclaimed for his controversial and truthful coverage of the Vietnam War during his years in Saigon as bureau chief for United Press International and later as correspondent for The New York Times, journalist Neil Sheehan has remained obsessed with the paradoxes of the United States' involvement in the Vietnam War. It took 16 years for Mr. Sheehan to write A Bright Shining Lie: John Paul Vann and America in Vietnam (1988), which has been called the most important book ever written about Vietnam.

Neil Sheehan graduated from Harvard in 1958. Following graduation, he served in the U.S. Army for three years, working as a newsman in Korea and Tokyo. Upon leaving the army in 1962, he took a full-time job with UPI in Vietnam, becoming the Saigon bureau chief and their third, full-time American correspondent. There he learned to develop his own sources, rather than taking official statements at their face value, and often accompanied troops into battle to gain first-hand information. Lt. Col. John Paul Vann, on whom Sheehan would later focus A Bright Shining Lie, offered outspoken views about the established military policy; Vann was a valuable source of information to the news correspondents covering the war.

In 1971 Sheehan played a role in the publication by The New York Times of the Pentagon Papers, which elucidated the history of American involvement in Vietnam from 1945 to 1967. Although the Times received the Pulitzer Prize, in the public service category in 1972, for the publication of the papers, Sheehan received no recognition for his role. In 1973 Neil Sheehan took a three-year leave of absence from The New York Times to write A Bright Shining Lie. He received numerous fellowships to fund his work, including a Guggenheim fellowship, a Rockefeller Foundation fellowship, and a fellowship from the Woodrow Wilson International Center for Scholars. Critics were effusive in their praise of A Bright Shining Lie, citing its immense power. For his work Sheehan won the Pulitzer Prize, the National Book Award in nonfiction, and the Robert F. Kennedy Book Award.

Although he sees the Vietnam War as a tragic mistake, Sheehan believes that America's involvement might have prevented a greater tragedy later on. Unlike earlier American soldiers, "the Vietnam veteran brought home a different kind of wisdom. He learned that you can fight a bad war, that you can get killed for nothing, that it's a complicated world. This wisdom is necessary to a country over the long run. In that sense, Vietnam can be a very good experience for America, and to some extent it already has been."

If you would like to join Neil Sheehan for a 5:30 reception and 6:00 dinner, please complete and return the attached coupon to the Athenaeum. The lecture begins at 7:00.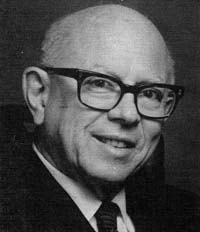 Vietnam: 25 Years Later
ROBERT SCALAPINO
TUESDAY, NOVEMBER 14, 1989
Robert Scalapino is Robson Research Professor of Government and director of the Institute of East Asian Studies at the University of California, Berkeley. He is also editor of Asian Survey, a scholarly, monthly publication that circulates throughout the U.S. and abroad.

Dr. Scalapino has written numerous books and articles on Asian politics and U.S.-Asian policy. His most recent books are Asia and the Road Ahead (1975), The Foreign Policy of Modern Japan (1977), The United States and Korea: Looking Ahead (1979), The Japanese Communist Movement, 1920-1966 (1967), Modern China and Its Revolutionary Process (1985), and Major Power Relations in Northeast Asia (1987).

Dr. Scalapino has visited Vietnam many times since 1958. He believes that the devastating and tragic results that one sees in Vietnam today are the outcome of the non-communists losing the war, and that U.S. policies contributed to that loss.

Come and be part of the last lecture in our series on "The Myths and Realities of the Vietnam War." Please use the coupon for your dinner reservation.
Fukuyama's-The End of History?
CLARK KUCHEMAN
HARRY JAFFA
WEDNESDAY, NOVEMBER 15, 1989
The Claremont Philosophy Colloquium presents Clark Kucheman and Harry Jaffa as the first speakers in the "Philosophy and . .." series. The series, which is designed to demonstrate the connection between the approaches of philosophy and other disciplines to contemporary issues.

Professors Kucheman and Jaffa of CMC will discuss Francis Fukuyama's recent, controversial article, "The End of History?" (1989). Fukuyama claims that the rational end of history has arrived, but in the ideals of the liberal West, not in communism, as Marx predicted.

Kucheman and Jaffa will discuss whether we have or, indeed, can reach the end of history. Copies of the article and responses, which appeared in The National Interest, are available at the Athenaeum.

The discussion begins at 7:00, following a 5:30 reception and 6:00 dinner. Please return the enclosed meal reservation.
SUNDAY BRUNCH
SUNDAY, NOVEMBER 5, 1989
The Sunday brunch extravaganza is here again! This year's second Sunday brunch takes place on November 5 at 11:00. Sunday brunch only comes once a month and is extremely popular, so it fills up quickly. Return the enclosed coupon as soon as possible, so as not to miss this delectable event. Sunday brunch is limited to CMC students and one guest per student. CMC faculty and staff are also invited to attend.