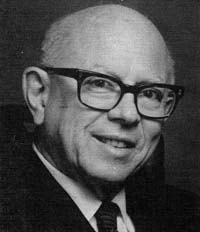 Vietnam: 25 Years Later
ROBERT SCALAPINO
TUESDAY, NOVEMBER 14, 1989
Robert Scalapino is Robson Research Professor of Government and director of the Institute of East Asian Studies at the University of California, Berkeley. He is also editor of Asian Survey, a scholarly, monthly publication that circulates throughout the U.S. and abroad.

Dr. Scalapino has written numerous books and articles on Asian politics and U.S.-Asian policy. His most recent books are Asia and the Road Ahead (1975), The Foreign Policy of Modern Japan (1977), The United States and Korea: Looking Ahead (1979), The Japanese Communist Movement, 1920-1966 (1967), Modern China and Its Revolutionary Process (1985), and Major Power Relations in Northeast Asia (1987).

Dr. Scalapino has visited Vietnam many times since 1958. He believes that the devastating and tragic results that one sees in Vietnam today are the outcome of the non-communists losing the war, and that U.S. policies contributed to that loss.

Come and be part of the last lecture in our series on "The Myths and Realities of the Vietnam War." Please use the coupon for your dinner reservation.