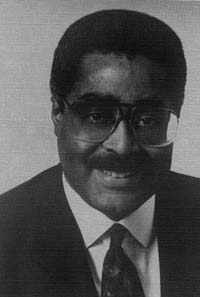 Business and Higher Education as Partners in Empowering the New Majority as Leaders
BARRY RAND
THURSDAY, FEBRUARY 1, 1990
In conjunction with the Office of Black Student Affairs, the Athenaeum is pleased to host the keynote speaker of Black History Month: A. Barry Rand. Mr. Rand is a group vice president of Xerox Corporation an president of the company's U.S. marketing group, managing a division of 34,000 employees.

Rand attended Stanford University on a Stanford- Sloan fellowship, earning a master's degree in busines administration in 1972 and a master's in management sciences in 1973. He joined Xerox in 1968 as an area sale representative. He was elected a corporate officer in May 1986 and appointed to his present position in December 1986.

Mr. Rand calls his success, as one of a new generation of blacks seeking opportunity in corporate America, the most personally rewarding experience of his career.

There will be a 5:30 reception and 6:00 dinner in the Athenaeum. At 6:45 a group of black alumnae will be honored for their services to the colleges. Mr. Rand's address begins at 7:30 in McKenna Auditorium. If you would like to join us for an exciting evening, please return the attached coupon to the Athenaeum.