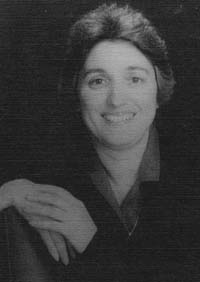 A Woman's Right to Choose
ELEANOR SMEAL
WEDNESDAY, FEBRUARY 7, 1990
Eleanor Smeal is well-known throughout the United States as an advocate for women's rights. She is founder and president of The Fund for the Feminist Majority, which is sponsoring the Feminization of Power Campaign, a national effort to inspire unprecedented numbers of women to seek leadership positions, to promote a national feminist agenda, and to heighten awareness of the feminist majority. Smeal has served as president of the National Organization for Women (NOW). She was one of the sponsors of last April's March for Women's Equality/Lives in Washington, D.C.- the largest march in the history of the women's rights movement for keeping abortion safe and legal. In addition, she worked to defeat four statewide anti-abortion referendums, and developed an aggressive legal strategy against the leaders of the anti-abortion movement, with the goal of ending violence and harassment at women's health centers.

Smeal's leadership has been acknowledged by many well-known publications. In 1983 she was chosen by the World Almanac as the fourth-most influential woman in the United States; she was named by Time magazine as one of the "50 faces for America's Future" in 1979; and she was featured as one of the six most influential Washington lobbyists in U.S. News & World Report.

Eleanor Smeal graduated from Duke University and received her master's degree from the University of Florida. She is married to Charles Smeal and has two children.

Her 7:00 lecture follows a 6:00 dinner and 5:30 reception. To join us for the dinner preceding this evening of interesting discussion, please return the enclosed reservation form to the Athenaeum.