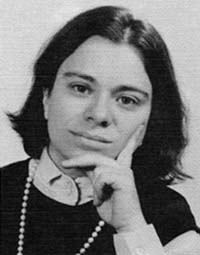 The Pro-life Feminist View
RACHEL MACNAIR
MONDAY, FEBRUARY 12, 1990
Rachel MacNair, pro-life activist, is currently president of Feminists For Life of America (FFL), founded in 1972. FFL is a group of 2,000 members dedicated to securing the right to life, from conception to natural death, of all human beings. It seeks legal and social equality for all persons, regardless of sex, and supports a Human Life Amendment and an Equal Rights Amendment. Since 1987 MacNair has participated in more than 50 radio interviews and talk shows around the country. She has been quoted in The New York Times, Boston Globe, Chicago Tribune, San Francisco Examiner, Mother Jones, and National Review.

Rachel MacNair graduated from Earlham College in 1978, and in 1986 received a Paralegal Certificate at Rockhurst College. She is the mother of a one-year-old son.

If you wish to join us for the 5:30 reception and 6:00 dinner, please return the reservation slip to the Athenaeum. The lecture is open to all and begins at 7:00.