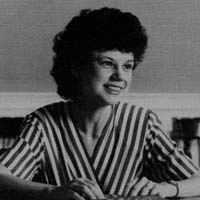 Perspectives on Feminist Thought Concerning the New Reproductive Technologies
ROSEMARIE TONG
WEDNESDAY, MARCH 21, 1990 4:30 p.m.
The Claremont Philosophy Colloquium, the CMC Women's Forum, and the Marian Miner Cook Athenaeum are pleased to present Dr. Rosemarie Tong. She will speak on "Perspectives on Feminist Thought Concerning the New Reproductive Technologies." Her lecture, beginning at 4:30, will focus primarily on questions and issues concerning surrogate motherhood and in vitro fertilization.

Dr. Tong is presently a professor of philosophy at Davidson College in North Carolina. She is the author of a number of works, including Women, Sex, and the Law (1984), Ethics in Policy Analysis (1986), and Feminist Thought: A Comprehensive Introduction (1989). She was the 1986 recipient of the Professor of the Year Award by the Council for Advancement and Support of Education and the Carnegie Endowment for the Advancement of Teaching.

Dr. Tong's lecture will begin at 4:30 in the Security Pacific Lounge, and will be followed by a 5:30 reception and a 6:00 dinner. Please fill out the enclosed reservation coupon and return it to the Athenaeum.