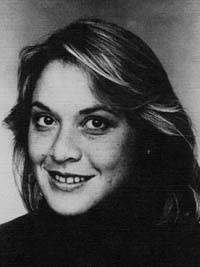 Managing the Dukakis Campaign
SUSAN ESTRICH
TUESDAY, MARCH 27, 1990
The Marian Miner Cook Athenaeum is pleased to sponsor Susan Estrich as the next speaker in the "Women of the 1990s" series. Ms. Estrich was the first woman to chair a national presidential campaign, and will share with us her experiences in the Dukakis campaign.

After graduating from Wellesley College, Ms. Estrich attended Harvard Law School, where she became the first woman president of The Harvard Law Review. Ms. Estrich's legal career has since followed a varied and prestigious path. She worked as a law clerk for U.S. Supreme Court Justice John Paul Stevens, and has taught as a tenured professor at Harvard Law School. Ms. Estrich was responsible for long-term policy development as Sen. Edward Kennedy's special assistant, and also worked on his 1980 presidential campaign. As senior policy adviser to the Mondale-Ferraro Campaign, Ms. Estrich acted as adviser on domestic policy issues. Ms. Estrich's numerous publications include the books Real Rape (1987) and Dangerous Offenders: The Elusive Target of Justice (1985), and the articles, "Sexual Justice" (1984) and "Abortion Politics: Writing for an Audience of One" (1989). Currently Estrich is a professor of law at the University of Southern California Law Center, and is a pro-choice activist who has co-written legal briefs for three abortion rights cases, two of which are now before the U.S. Supreme Court.

Please join us for Ms. Estrich's 7:00 lecture, which will follow a 5:30 reception and 6:00 dinner. To reserve your place at the CMC dinner, return the enclosed reservation form to the Athenaeum. Please note that this dinner is open only to the CMC community; everyone is welcome to attend the 7:00 address in McKenna Auditorium.