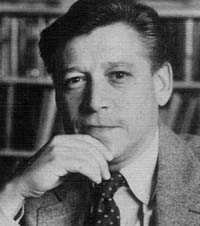 Effective Leadership
MARTIN CHEMERS
THURSDAY, SEPTEMBER 13, 1990
Prof. Martin Chemers has been at Claremont McKenna College for only three years, and yet he has already left an indelible stamp on the institution. During his first year here he was the recipient of the G. David Huntoon Senior Teaching Award. Dr. Chemers is the Henry R. Kravis Professor of Leadership and Organizational Psychology at CMC.

Since receiving his PhD in social psychology at the University of Illinois in 1968, he has taught at the universities of Delaware, Washington, and Utah, where he was chair of psychology. He is an active researcher, and has published numerous articles and books on the topic of leadership. His most recent book, Improving Leadership Effectiveness: The Leader Match Concept (1976), has been translated into German, Japanese, Swedish, and Portuguese. He has consulted widely on leadership and organizational practice for such clients as the U.S. ski team, the Council for the Advancement and Support of Education, and the U.S. Bureau of Mines.

Prof. Chemers will surely make a lasting impression as he leads a discussion in effective leadership with the class of 1994.

All freshmen are signed up for the 5:30 reception and dinner preceding Dr. Chemers' address. If a freshman is unable to attend the dinner, please stop by the Athenaeum between 8:00 a.m. and 8:00 p.m. prior to September 12, and let us know. You will not be able to eat in Collins unless your name is removed from the Athenaeum list.