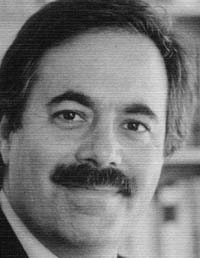 International Relations in the 1990s: A New System?
PETER GOUREVITCH
TUESDAY, OCTOBER 9, 1990
The Keck Center for International and Strategic Studies and the Marian Miner Cook Athenaeum are pleased to present the second speaker in the lecture series "The United States and Europe in the 1990s." Dr. Peter Gourevitch discusses "International Relations in the 1990s: A New System?" on Tuesday, October 9.

Dr. Gourevitch is the dean of the Graduate School of International Relations and Pacific Studies at the University of California, San Diego, where he is also a professor of political science. He received his PhD from Harvard University and served as acting director of the Center for European Studies at Harvard. He also taught at McGill University.

He has published a large number of books and articles on Europe and international relations, including France and the Troubled World Economy (1982), Politics in Hard Times: Comparative Responses to International Crisis (1986), Unions and Economic Crises: Britain, West Germany and Sweden, Paris and the Provinces (1984), and International Industrial Relations Perspectives (1981).

The lecture begins at 7:00 p.m. and is preceded by a 5:30 reception and 6:00 dinner. If you wish to attend the reception and dinner, please fill out and return the reservation form.