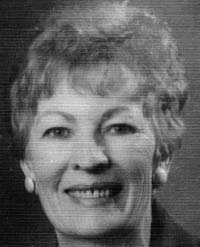 A Republican View of the November Election
JEANIE AUSTIN
WEDNESDAY, OCTOBER 10, 1990
The Athenaeum is pleased to host Republican National Committee co-chairman Jeanie Austin. In response to Lynn Cutler's DNC perspective, Austin presents the GOP perspective on the upcoming November elections. Austin offers us her views on the key issues that will help determine the election's outcome and the future of the Republican party.

As the nation's number two GOP leader under Lee Atwater, Austin will be working toward the party's ultimate goal: majority status by the year 2000. She has actively promoted grassroots participation through direct candidate recruitment, voter registration, and party fundraising, in both her home state of Florida and with the RNC. Previous to her RNC co-chairmanship, Austin served for four years as chairman to the Republican party of Florida. During her tenure in office, fundraising rose from $1 million to $6 million and Republican registration increased by 53 percent.

As a major spokesperson for increasing women's participation in politics, Austin has developed training seminars, including "Women Who Win: How to Speak Out As a Republican Woman Leader."

Known for her tough-talking spunk, Jeanie Austin promises to give us a no-frills view on party politics from the inside. Please fill out the enclosed reservation form, if you would like to join us for the 5:30 reception and 6:00 dinner.