Athenaeum Location
Print Newsletter
October 10, 1990
Vol. 06, No. 03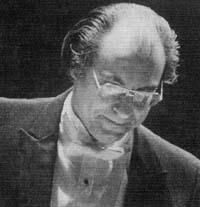 Reformation Canata No. 80 by Johann Sebastian Bach
MICHAEL DEANE LAMKIN, conductor, Claremont Chamber Orchestra and Claremont Chamber Choir
MONDAY, OCTOBER 15, 1990
The Claremont Chamber Orchestra and Chamber Choir, under the direction of Michael Lamkin, bring us the first in a series of musical evenings at the Athenaeum.

The two groups will perform the famous Reformation Cantata no. 80, "Ein feste Burg" ("A Mighty Fortress"), by Johann Sebastian Bach. This cantata was composed in 1730 by Bach and later rewritten by his son, Wilhelm Friedman, to include trumpets and tympani in order to make it more "flashy." The latter edition is the one being used this evening.

Cantata no. 80, opening with a large contrapuntal section for full orchestra and chorus, includes soprano, alto, tenor, and bass solos sung by student musicians.

Michael Lamkin, music director and conductor of the joint music program of the four colleges-CMC, HMC, Scripps, and Pitzer-will make a short presentation on the life of Bach. This will be followed by the cantata, which lasts approximately 20 minutes.

Chef Robert is preparing a special dinner that Bach and his family would have enjoyed.

The program begins at 7:00, following a 5:30 reception and 6:00 dinner.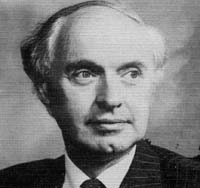 Germany and the Destruction of Europe in 1940
ROBERT O'NEILL
TUESDAY, OCTOBER 16, 1990
The Athenaeum is pleased to welcome back strategic studies expert Robert O'Neill. Formerly director of the International Institute for Strategic Studies, Mr. O'Neill speaks on "Germany and the Destruction of Europe in 1940."

Born in Australia in 1936, O'Neill was educated at the Royal Military College of Australia and the University of Melbourne, graduating in engineering in 1960. After winning the Rhodes Scholarship, he studied philosophy, politics, and economics at Brasenose College, Oxford. Currently the Chichele Professor of the History of War, All Souls College, Oxford University, Mr. O'Neill fought in Vietnam as an infantry captain for the Australian Regular Army.

Mr. O'Neill has edited numerous books, including The Strategic Nuclear Balance: An Australian Perspective (1974), The Conduct of East-West Relations in the 1980's (1985), and Doctrine, Alliance, and Arms Control (1987). He was also commissioned by the Australian government to write a full history of Australia's participation in the Korean War.

Please join Mr. O'Neill at the Athenaeum for a 5:30 reception, 6:00 dinner, and 7:00 talk. Your dinner reservation may be made by filling out and returning the enclosed coupon.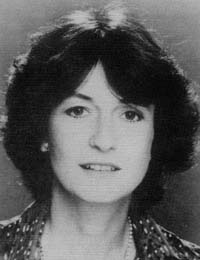 Our Valuable Planet
HELEN CALDICOTT
WEDNESDAY, OCTOBER 17, 1990
An Australian native, Dr. Helen Caldicott first came to international prominence during the accident at the Three-Mile Island nuclear power facility. Her book, Nuclear Madness (1990), had just been published, released at a chillingly appropriate time. Since then Dr. Caldicott has become one of the most outspoken activists for environmental hygiene in the 20th century.

Physicians for Social Responsibility, an organization of which Caldicott was a founding member, was awarded the 1985 Nobel Peace Prize for its work to end the Soviet/American nuclear arms race. However, as the threat of superpower conflict and nuclear war are relegated to the back burner of public concern, Dr. Caldicott continues her fight for the environment through grass roots activism. Her focus now turns to ozone layer depletion and the greenhouse effect.

In addition to Nuclear Madness (1990), Dr. Caldicott's works include the 1984 publication, Missile Envy, and the 1982 Academy Award-winning film, If You Love This Planet.

Please join us at 7:00 p.m. for what promises to be an insightful and motivating lecture titled "Our Valuable Planet." If you would like to join us at the 5:30 reception and 6:00 dinner, please return the reservation coupon.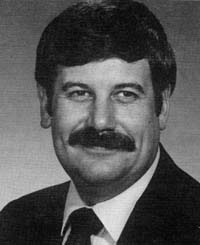 Can Government Manage the Environment?
PETER BONTADELLI
THURSDAY, OCTOBER 25, 1990
The director of California's Fish and Game Department heads the major governmental body that manages the environment for this state. Peter Bontadelli's responsibilities touch on everything from real estate development to the protection of wildlife, from California's water resources to land management.

Mr. Bontadelli is a fourth-generation Californian; he was raised in Salinas. He received his B.A. in political science from the University of California at Davis.

In 1984 Mr. Bontadelli joined the Department of Fish and Game, where his early duties included legislation, review of Environmental Services Branch material, and the coordination of several special task forces, including white bass, San Joaquin Valley drain problems, and threatened and endangered programs. He became director in 1987.

Mr. Bontadelli's address, "Can Government Manage the Environment?" begins at 7:00 p.m. This program is being presented by The John Brown Cook Association. If you would like to join us for the reception and dinner prior to the address, please fill out the reservation coupon.
Musical Tea: Canteen
MIKE LINDEMAN '91
ROB CAMPBELL '91
BILL PURDY '93
ANDREW MCCLEARN '91
THURSDAY, OCTOBER 25, 1990 3:00-4:00 p.m.
"Canteen," a new jazz/blues combo on campus, will entertain tea-goers in the Arthur Adams Courtyard at the Athenaeum. The musicians in the group include: Mike Lindeman '91, Rob Campbell '91, Bill Purdy '93, and Andrew McClearn '91.

Come and enjoy the mellow sounds of music in the pleasant California outdoors.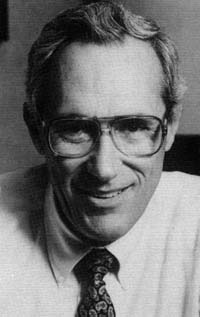 Public Figures and the Humanities: My Henry
DONALD HENRIKSEN
MONDAY, OCTOBER 29, 1990
The Gould Center for Humanistic Studies continues its series having public figures describe the influence that masterworks of Western literature have exerted on their professional and private lives. CMC's founding trustee Donald McKenna opened the program with his enthusiastically received "My Homer." Edward S. Gould '65, a highly successful private investor and chairman of the Gould Center's board of governors, followed with an engaging discussion of the continuing relevance of Machiavelli's The Prince (1513) in his life. Now Donald A. Henriksen, CMC's vice president for research, reveals how Shakespeare's great history plays, Henry IV, parts 1 (1587) and 2 (1596), and Henry V (1599), have affected his own career and development.

Mr. Henriksen served on the Rose Institute of State and Local Government's board of governors and CMC's board of trustees before becoming vice president for research in 1987. He worked many years for Atlantic Richfield Co.: as exploration manager, project director of North Slope coordination, and vice president of government and constituency relations. Prior to his association with ARCO, Mr. Henriksen played professional basketball with the Baltimore Bullets and Rochester Royals. It was during his stint as an NBA cager that he completed his PhD in geology at Stanford.

Mr. Henriksen's address begins at 7:00 p.m., following a reception at 5:30 and dinner at 6:00.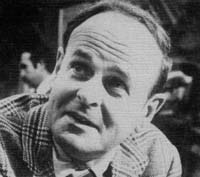 Affirmative Action and Diversity in Higher Education
JOHN BUNZEL
TUESDAY, OCTOBER 30, 1990
Dr. John H. Bunzel comes to CMC as the second in a series of speakers addressing diversity in America. The series is sponsored by the Gould Center for Humanistic Studies, and has been organized by Dr. Robert Faggen, this year's director of the Gould Center academic seminar.

Dr. Bunzel, besides enjoying a well-deserved reputation as an outstanding scholar and educator in political science, is a highly recognized and vocal authority on the implications of cultural, ethnic, and social diversity. His extensive writing on affirmative action programs has inspired much controversy and focused debate. He has been director of the Northern California Citizenship Clearing House, a member of the California attorney general's Advisory Committee on Constitutional Rights, and a delegate to the 1968 Democratic National Convention. A member of the faculty of San Francisco State University in the late '60s. Dr. Bunzel's activities during those tumultuous times catapulted him to the presidency of San Jose State University, which position he held from 1970-1978. He is currently a senior research fellow at the Hoover Institution.

Among the several books Dr. Bunzel has written are Anti-Politics in America: Reflections on the Anti-Political Temper and Its Distortions of thre Democratic Process (1979), Issues of American Public Policy (1964), and Challenge to American Schools: The Case for Standards and Values (1987). He has contributed articles to numerous scholarly journals, magazines, and newspapers, and writes a weekly column for the San Jose Mercury-News. He is the 1990 recipient of the Policy Studies Organization's Hubert H. Humphrey Award for outstanding achievement as a public policy practitioner.

Dr. Bunzel's address begins at 7:00 p.m., following a reception at 5:30 and dinner at 6:00.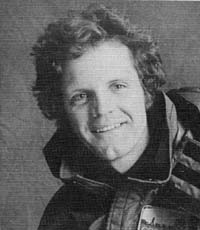 Thawing the Ice Curtain: The Story of Bering Bridge, the Soviet-American Expedition from Siberia to Alaska
PAUL SCHURKE
THURSDAY, NOVEMBER 1, 1990
Motivated by his love for the wilderness and his interest in citizen diplomacy, Paul Schurke set in motion his dreams for the Bering Bridge Expedition and, in the process, helped melt the "Ice Curtain" that divided the United States and the U.S.S.R.

In 1989 Paul Schurke and Soviet explorer Dmitry Shparo, co-led a team of six Americans and six Soviets on a 1,000-mile, two-month ski and dog sled trek from Siberia to Alaska via the treacherous ocean waters of the Bering Strait. Mr. Schurke's involvement in the Bering Bridge Expedition led to a diplomatic accord between the United States and the Soviet Union, and also helped link two dozen remote villages on both sides of the border.

Pres. George Bush and Pres. Mikhail Gorbachev both hailed Mr. Schurke's Bering Bridge journey for helping to strengthen relations and ties between Asia and America. On April 23, 1989, the nine-man, three- woman expedition stood on the sea ice in the middle of the Bering Strait at the International Dateline. Both American and Soviet diplomats joined them at this "global seam," where a protocol was signed that would ease United States and Soviet border restrictions, enabling Bering region natives once again to travel freely across those waters. Mr. Schurke's experience on the expedition is chronicled in his book, The Bering Bridge Expedition-Connecting Cultures and Continents (1989).

Please join us at Mr. Schurke's slide and video presentation titled "Thawing the Ice Curtain: The Story of Bering Bridge, the Soviet-American Expedition from Siberia to Alaska." Your dinner reservations may be made by filling out the enclosed coupon.