Athenaeum Location
Print Newsletter
October 31, 1990
Vol. 06, No. 04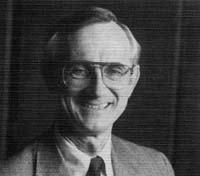 Public Figures and the Humanities: The Grand Inquisitor
JACK STARK '57
MONDAY, NOVEMBER 5, 1990
With his discussion of a Dostoevsky masterwork, CMC Pres. Jack L. Stark concludes the series of "chats" by public figures on the impact that great works of Western literature have had on their private and professional lives. The series, sponsored by the Family of Benjamin Z. Gould Center for Humanistic Studies, has already featured Donald McKenna; Edward Gould; and CMC research institutes vice president Donald Henriksen.

President Stark, who graduated from Claremont McKenna College in 1957 with a B.A. in humanities, was an officer in the Marine Corps from 1957 through 1960. Following his return to CMC in 1961 as director of alumni affairs, Mr. Stark became, in 1963, administrative assistant to the president, in which capacity he served until 1970. In July 1970 he was appointed acting president, and was elected president of CMC in January 1971.

Throughout his tenure as president, we have seen Mr. Stark complement his estimable administrative skills with a personable demeanor and accessibility that most eloquently bespeak his continuing commitment to making CMC a civil and humane exemplar among institutions of higher learning. Mr. Stark's Athenaeum address begins at 7:00 p.m., following a reception at 5:30 and dinner at 6:00.
Election Night Americana Festival
MICHAEL DEANE LAMKIN, conductor, Claremont Concert Choir
GWENDOLYN LYTLE, soprano
PAUL BISHOP, piano
TUESDAY, NOVEMBER 6, 1990
To celebrate the 1990 elections, the Athenaeum hosts an evening of music from a variety of American traditions. Folk songs that reflect 19th-century life in the Southriver songs and African- American spirituals and music from the settling of the West will be performed by the 85-voice Concert Choir, consisting of students from CMC, HMC, Scripps, and Pitzer, under the direction of Michael Lamkin.

Songs chosen for this evening's performance are composed and arranged by Aaron Copland, William Grant Still, William Dawson, Stephen Foster, Roger Wagner, and Jean Berger.

Director of the music program of the four colleges since 1977, Dr. Lamkin is also associate conductor of the Classical Music Seminar-Festival held annually in Eisenstadt, Austria, during August. Special guest soloist is Gwendolyn Lytle, soprano, of the Pomona College music faculty. Pianist Paul Bishop of the joint music staff accompanies the singers.

Be sure to vote before joining these young musicians at 5:30 reception, a 100 percent American dinner at 6:00 and the 7:00 program.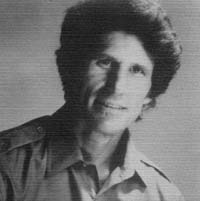 The Wilderness: Will It Last Forever?
GALEN ROWELL
WEDNESDAY, NOVEMBER 7, 1990
The Wall Street Journal has called Galen Rowell a "world class mountaineer, a top wilderness photographer and a writer of real skill." As the fifth speaker in our "Saving the Environment" series, Mr. Rowell provides us with a spectacular slide and lecture presentation illustrating both the scenic splendor of Earth's remote corners and his own dramatic adventures in Tibet, Nepal, China, Alaska, and the mountains of Africa.

Mr. Rowell has been on more than 1,000 climbs during his career, including more than ten major expeditions in the Himalayas. He has dozens of first ascents to his credit, including alpine-style ascents of the Great Trango Tower in Pakistan and Cholatse in Nepal. In 1983 he was climbing leader of an attempt on Mt. Everest's challenging West Ridge, without oxygen support or porter assistance.

Galen Rowell's photographs have been featured in National Geographic, Sports Illustrated, and Outside. Major exhibitions of his work have been held at New York's International Center for Photography and the California Academy of Science. He has published several highly acclaimed books, including Mountain Light: In Search of the Dymanic Landscape (1985), Mountains of the Middle Kingdom (1984), High and Wild (1979)., and In the Throne Room of the Mountain Gods (1977).

To ensure your place for what is certain to be an extraordinary event, please fill out the enclosed coupon and return it to the Athenaeum.
Conflict in the U.S.S.R.
PETER SHIKHIREV
THURSDAY, NOVEMBER 8, 1990 at Noon
A native of the Leningrad region of the Russian Federative Socialist Republic, Dr. Peter Shikhirev heads a task force of 100 social scientists that is studying the psychological and cultural variables of inter-ethnic conflict in the Soviet Union. Fluent in six languages. Dr. Shikhirev is a regular commentator on Soviet television and radio; he was also recently featured on the ABC network, discussing the alcohol problem in the Soviet Union.

A graduate of Moscow State Institute of International Relations, Dr. Shikhirev is a senior researcher in the Social Psychology Laboratory at the Institute of Psychology.

Dr. Shikhirev's visit to the United States is a part of his research program on socio-psychological methods of prevention and treatment of alcoholism. In addition to his work on alcoholism, Dr. Shikhirev's research includes comparative analyses of social psychology in the United States and Western Europe.

Please join us for lunch, which begins at 12:00. Discussion begins at 12:20. This event ends at 12:55 p.m.
Musical Tea: Greek Dance
THEODORE ANGELIS '94
THURSDAY, NOVEMBER 8, 1990 3:00 p.m.
Try something new-Musical Tea with an ethnic flavor! Experience music, dance, and special food from Greece, as Theodore Angelis '94 demonstrates and leads several traditional Greek dances in the Arthur Adams Courtyard at the Athenaeum.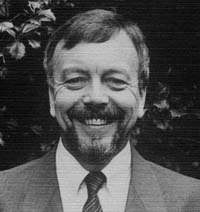 Czechoslovakia in the 1990s
LADISLAV VENYS
THURSDAY, NOVEMBER 8, 1990
Recent reform in Czechoslovakia has brought numerous Czech leaders to the forefront of Western media attention. Among these is Ladislav Venys, present right-hand man to Vaclav Havel, the nation's first democratically elected president in more than 40 years. Since the reconstruction movement began in Czechoslovakia in late 1989, Dr. Venys has acted as a domestic and foreign policy adviser to various parliament and government officials.

Dr. Venys began his academic training at Charles University in Prague as a student in Oriental and English studies. He continued his education at Syracuse University in New York, earning a master's degree in political science and international relations and a certificate in African studies. In 1979 Venys was granted his PhD in Oriental studies from Charles University. Since then. Dr. Venys has served as assistant professor at Charles University, senior sociologist at the Research Institute of Engineering and Industrial Development, and director of the Department of International Relations of TERPLAN, the Czech institute for regional and physical planning. At present. Dr. Venys is establishing a new Center for the Study of Democracy and Free Enterprise at Prague's Charles University.

Our speaker, Ladislav Venys, is amply qualified to talk to us about the current restructuring of Eastern Europe and Czechoslovakia, the issues affecting the present regime, its chances for success and possibilities of failure. Please join us in the discussion of this timely topic by returning the enclosed reservation coupon.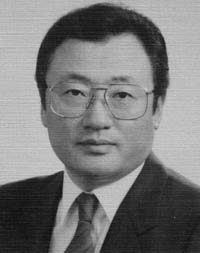 The Korean Economy: Challenges in the Future
IL SAKONG
MONDAY, NOVEMBER 12, 1990
Dr. Il SaKong, former finance minister of the Republic of Korea (South Korea), discusses "The Korean Economy: Challenges in the Future" at the Athenaeum on November 12. His speech is sponsored by the Keck Center for International and Strategic Studies.

Dr. SaKong received his doctoral degree at UCLA, and taught at New York University and the University of Sheffield in England. After his return to Korea in 1973, he assumed a number of important policy-making positions: vice president of the Korea Development Institute, president of the Korea Institute for Economics and Technology, and senior secretary to the president for economic affairs. In 1987-88 he served as finance minister. At present Dr. SaKong serves as a visiting fellow at the Institute for International Economics in Washington, D.C., and as a special consultant to the International Monetary Fund.

He has, in addition, written several books and monographs, including Government, Business and Entrepreneurship in Economic Development: The Korean Case (1980), and Macroeconomic Aspects of Public Enterprise in Asia (1979).

The lecture begins at 7:00 p.m., and is preceded by a 5:30 reception and 6:00 dinner. If you wish to attend the reception and dinner, please fill out and return the reservation form.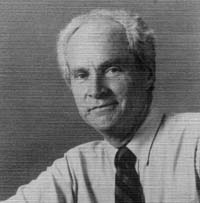 Volcanoes and Our Environment
RICHARD FISKE
TUESDAY, NOVEMBER 13, 1990
Richard S. Fiske, our Phi Beta Kappa visiting scholar, has been a research geologist at the Smithsonian since 1976. He served as director of the institute's National Museum of Natural History from 1980 to 1985. Earlier he worked with the U.S. Geological Survey, which he joined in 1963.

Co-author of Krakatau 1883: The Volcanic Eruption and Its Effects (1983), Dr. Fiske is the chief curator of the Smithsonian's traveling exhibit, Inside Active Volcanoes: Kilauea and Mount St. Helens, which is currently touring the United States.

Dr. Fiske is a fellow of the Geological Society of America and the American Academy of Arts and Sciences. He specializes in the study of volcanoes, both active and extinct. His studies of active volcanoes have taken him to the eastern Caribbean and Hawaii, where he has made geophysical measurements to understand better the underground plumbing systems of these volcanoes and the timing of future eruptions. His research on extinct volcanoes has focused on the Sierra Nevada. There he has investigated sites where huge volumes of granitic magma erupted to the surface. He is currently carrying out fieldwork in Japan to study explosive eruptions that take place in the oceans of the world.

Dr. Fiske's presentation, titled "Volcanoes and Our Environment," includes slides of breathtaking illustrations of volcanic activity. Dr. Fiske has been brought to CMC by the College's Phi Beta Kappa chapter. To join us for this event, please use The Fortnightly's reservation form.
Crisis in the Gulf
ABDLATIF AL-HAMAD '60 P'89
WEDNESDAY, NOVEMBER 14, 1990 4:00 p.m., McKenna Auditorium
Former minister of finance for Kuwait Abdiatif Al-Hamad '60 speaks in McKenna Auditorium at 4:00 p.m. Mr. Al-Hamad served as chairman of the board of directors of the IMF and World Bank in 1982, and currently serves as director general and chairman of the board of the Kuwait Fund for Arab Economic Development. He graduated with honors from CMC in 1960, and earned his MA at Harvard in 1961. His daughter, Rasha, graduated from CMC in 1989.

Mr. Al-Hamad will discuss the consequences of the Iraqi invasion of Kuwait.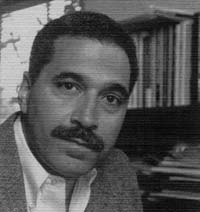 Diversity in America
SHELBY STEELE
WEDNESDAY, NOVEMBER 14, 1990
Shelby Steele comes to CMC as the third in a series of speakers to address issues of diversity in America. The series is sponsored by the Family of Benjamin Z. Gould Center for Humanistic Studies.

Professor Steele, who teaches English at San Jose State University, has written numerous articles on race and diversity for such publications as American Scholar, Dissent, Harper's, and The New York Times Magazine. His book, The Content of Our Character: A New Vision of Race in America (1990), was published this fall by St. Martin's Press. It has received enthusiastic reviews from, among others, Charles Johnson in the Los Angeles Times Book Review, and George Will, who, in a recent issue of Newsweek, hailed Professor Steele's writings on race as "the most powerful since Martin Luther King's Letters from Birmingham Jail" His award-winning PBS documentary, "Seven Days in Bensonhurst," aired last May.

Professor Steele's lecture begins at 7:00 p.m. in McKenna Auditorium, following a reception at 5:30 and dinner at 6:00.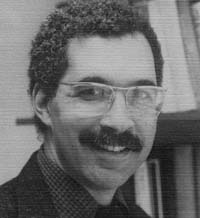 The Psychology of Achievement
CLAUDE STEELE
THURSDAY, NOVEMBER 15, 1990
The Marian Miner Cook Athenaeum is proud to welcome Prof. Claude Steele, the twin brother of Dr. Shelby Steele. For the past three years Mr. Steele has been a professor of psychology at the University of Michigan in Ann Arbor, and has also served as an assistant professor and professor of psychology at the University of Washington and the University of Utah.

Mr. Steele has researched the role of alcohol and drug use in self-regulation processes and social behavior. Most recently Mr. Steele studied the area of achievement and the psychology of self-affirmation. He focuses his research particularly on the psychology of achievement as it pertains to race and culture.

Mr. Steele has had many articles published in such journals as The Journal of Applied Social Psychology and The British Journal of Social and Clinical Psychology.

Join us for Mr. Steele's address, "The Psychology of Achievement." Please use the reservation form to sign up for the reception and dinner prior to the 7:00 talk.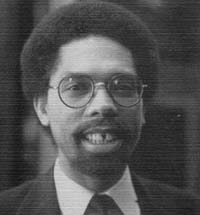 Diversity in America
CORNELL WEST
THURSDAY, NOVEMBER 29, 1990
Cornell West visits the Athenaeum as the fourth in a series of speakers to address issues of diversity in America. The series, sponsored by the Gould Center for Humanistic Studies, has been organized by Dr. Robert Faggen, who is this year's director of the Gould Center academic seminar.

Professor West has taught courses at several U.S. and foreign universities on subjects ranging from black theology and Marxist thought to philosophical hermeneutics and postmodern philosophical discourse. His publication of numerous articles in scholarly journals- on politics, race, intellectual and social history, philosophy, ethics, and a wide variety of other subjects- marks him as a polymath of unusual magnitude and distinction. Among the books he has written are Prophesy Deliverance!: An Afro-American Revolutionary Christianity (1990), Prophetic Fragments: Illuminations of the Crisis in American Religion and Culture (1988), and The American Evasion of Philosophy: A Genealogy of Pragmatism (1989). He has co-authored upcoming books, with Michael Lerner, Blacks and Jews: Conflict and Coalescence; and, with James Snead, Seeing Black: An Analysis of Afro- American Culture.

Professor West is currently professor of religion and director of the Afro-American studies program at Princeton.

Professor West's talk begins at 7:00 p.m., following the dinner at 6:00. (Please note there will be no public reception for Mr. West due to the Madrigal set up.)
Coffeehouse Jazz
RAY DRUMMOND '68, bass
BILL MAYS, piano
MONDAY, DECEMBER 10, 1990 7:00 p.m.
The Claremont McKenna College Alumni Office and the Dean of Students Office join the Marian Miner Cook Athenaeum in presenting a special holiday program for students, alumni, faculty, and staff of Claremont McKenna College.

Ray Drummond '68, is one of the most acclaimed string bass players in the world. A contributor to more than 100 albums, Ray has recorded three albums of his own compositions. His musical background includes trumpet, baritone horn, and French horn. He began teaching himself to play the bass fiddle at 15, and has continued to develop this talent throughout his life. Ray will be joined at the piano by Bill Mays. Mr. Mays' versatile keyboard work has been heard on hundreds of T.V. and movie scores including Superman (1978), Rocky (1976), Jaws (1975), Dallas (1978), and Kojak (1973). Bill is also a sought after accompanist for such singers as Frank Sinatra, Mel Torme, and Al Jarreau.

If you would like to join us for a sampling of the former ASCMC president's extraordinary musical talent along with the keyboard artistry of Bill Mays, please make your reservation on the attached form. Remember that this holiday special begins at 7:00 after you have eaten dinner at your favorite dining hall-no dinner will be served at the Athenaeum. We will have an array of jazzy delicacies. CMC persons and guests only.