Athenaeum Location
Print Newsletter
January 21, 1991
Vol. 06, No. 05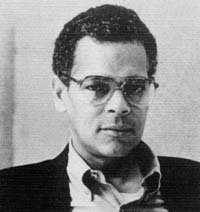 Civil Rights: Yesterday, Today, and Tomorrow
JULIAN BOND
THURSDAY, JANUARY 24, 1991
Dr. Martin Luther King, Jr., was the spokesman for justice, equality, and freedom. He envisioned an America where all people, regardless of race, religion, or creed, could enjoy the freedom America has to offer. Many great women and men continue to carry the dream of Dr. King into the '90s. The Marian Miner Cook Athenaeum is proud to welcome Julian Bond, one of those who has kept the dream alive.

Mr. Bond has been an active participant in the movement for civil rights, economic justice, and peace. During his years at Morehouse College in Atlanta, Georgia, he was very actively involved in the fight for civil rights through the Student Nonviolent Coordinating Committee (SNCC); at Atlanta University, through the Committee on Appeal for Human Rights.

Mr. Bond has served four terms in the U.S. House of Representatives and six terms in the Senate for the state of Georgia. While in the Senate, Mr. Bond was chairman of the Committee on Consumer Affairs and chair of the Fulton County senate delegation. In 1968 he was nominated for vice president of the United States by the Loyalists, Georgia's national delegation to the Democratic convention.

Holding honorary degrees from 14 schools, including Wesleyan University, Howard University, and Syracuse University, Mr. Bond is a highly respected and well- known activist. He has served on the board of directors of the Robert F. Kennedy Memorial Fund, and the Martin Luther King, Jr., Center for Nonviolent Social Change. Mr. Bond was honored as one of Time magazine's "200 Leaders List" and is currently the host of "America's Black Forum." His book of collected speeches has been published under the title A Time to Speak, A Time to Act (1972).

Join us for dinner with Mr. Julian Bond when he speaks on "Civil Rights: Yesterday, Today, and Tomorrow."
Open Forum Lunch
WEDNESDAY, JANUARY 23, 1991
Our spring semester of Open Forum lunches begins on Wednesday, January 23, with a visit by the Athenaeum's own Ann Ela '90. Ann accepted a position with Oscar Meyer after an initial interview in the Career Development Office at Heggblade. The Oscar Meyer Wiener Mobile will arrive at the Athenaeum for a 12:00 lunch with wieners and all the fixings. Don't miss this once-in-a-lifetime opportunity to see the Oscar Meyer Wiener Mobile and talk to Ann. As usual, the first 48 people will be allowed to attend lunch. No meal card numbers are necessary-CMC students may sign up at the Athenaeum on Wednesday morning, if you have a faculty member or vice versa.
SUNDAY BRUNCH
SUNDAY, JANUARY 27, 1991
Celebrate the new year with Chef Robert and his celebrated Sunday brunch. The Ath's first brunch of spring semester takes place on January 27, beginning at 11:00 a.m. and continuing until 1:00 p.m. This event is extremely popular; return the enclosed coupon as soon as possible, so you don't miss this most delectable event. The Athenaeum welcomes all CMC students and one of their personal guests; CMC faculty and staff are also invited and encouraged to attend.
Con Gioia Early Music Ensemble: Mozart's Birthday Celebration
PREETHI de SILVA, fortepiano
JULIANNE BAIRD, soprano
MONDAY, JANUARY 28, 1991
The Athenaeum is pleased to present Con Gioia Early Music Ensemble in a concert celebrating the 235th birthday of Wolfgang Amadeus Mozart and commemorating the bicentenary of his death. This special event features soprano Julianne Baird and Scripps' own fortepianist, Preethi de Silva.

Hailed as having "a voice of celestial beauty and sparkling brilliance," Julianne Baird is known internationally for her many performances and recordings of music from the 17th and 18th centuries. Currently a professor at Rutgers University, Ms. Baird has appeared as a soloist in opera and in concert with the San Francisco Symphony, the New York and Brooklyn philharmonic orchestras, and the Concert Royal in New York City.

Preethi de Silva, founder and director of Con Gioia, studied music at the Royal Academy of Music in London, the Hochschule fur Musik in West Berlin, and Yale University, where she earned her doctorate in musical arts. Ms. de Silva has made numerous concert appearances, performing on both harpsichord and fortepiano.

The program includes some of Mozart's most transcendent songs, performed in French, German, and Italian; the rarely performed cantata, Ananna a Naxos, by Mozart's contemporary, Franz Joseph Haydn; and Mozart's Sonata in F Major K. 332 for fortepiano.

The program begins at 7:00, following a 5:30 reception and 6:00 dinner. Chef Robert will prepare a special Viennese dinner for the event. Spaces are sure to fill quickly, so return the enclosed coupon as soon as possible.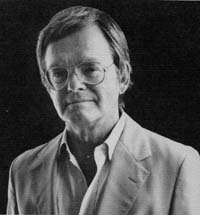 The Zapping of America: Microwaves, Their Deadly Risk, and the Coverup
PAUL BRODEUR
TUESDAY, JANUARY 29, 1991
We are quickly becoming aware of the importance of protecting our enviroment, but we are often less aware of how harmful the environment is that we have already created around us. Paul Brodeur has dedicated his energies to informing the public of such dangers. A staff writer for The New Yorker since 1958, Brodeur began focusing on medical and scientific writing, especially on the public health threat posed by asbestos, during the 1960s. Since then he has written numerous articles and books warning the American public about the health hazards of microwave and radio frequency radiation and electromagnetic fields given off by power lines, electric blankets, and video display terminals. In 1989 the United Nations Environment Programme named Brodeur to its Global 500 Roll of Honour for his outstanding environmental achievements.

Brodeur graduated from Harvard in 1953 with a bachelor's degree in English, and then joined the U.S. Army Counterintelligence Corps. While at The New Yorker, Brodeur has also taught at the Columbia University Graduate School of Journalism, the Boston University School of Public Communication, and the University of California at San Diego.

Brodeur's nonfiction publications include Asbestos and Enzymes (1972), Expendable Americans (1973), The Zapping of America: Microwaves, Their Deadly Risk, and the Coverup (1977), The Asbestos Hazard (1980), Outrageous Misconduct: The Asbestos Industry on Trial (1985), and his most recent book, Currents of Death: Power Lines, Computer Terminals, and the Attempt to Cover Up Their Threat to Your Health (1989).

Mr. Brodeur's lecture is the seventh in the Athenaeum series called "Saving Our Environment." Please join us for the 5:30 reception, 6:00 dinner, and 7:00 p.m. lecture and discussion by returning the enclosed reservation coupon.
Musical Tea: An Afternoon of Sax
EMILIO LAZARIN '94, alto saxophone
JASON MAHEN, tenor saxophone
PAMELA RINO, baritone saxophone
SCOTT RUDMANN '93, alto saxophone
HEIDI NELSON '94, piano
WEDNESDAY, JANUARY 30, 1991
Come relax and take a break from the beginning of your second semester studies at a special afternoon tea in the Claremont McKenna Athenaeum. The Scott Rudmann Saxophone Quartet will perform works by Erikson, Bach, Williams, and Mielenz-Voxman. Following the quartet's performance, Mr. Rudmann and accompanist Heidi Nelson will also perform a short recital, including works by Vivaldi, Handel, and Eccles. Please drop by for this unique tea on January 30 at 3:00 p.m.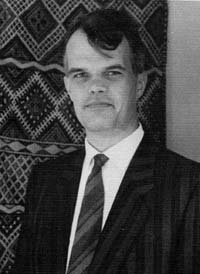 The Way of the WASP: How It Made America, and How It Can Save It, So to Speak
RICHARD BROOKHISER
THURSDAY, JANUARY 31, 1991
Despite the increasing attention to diversity on the nation's campuses, one minority group often gets left out. If it is remembered at all, it is usually as the object of derision, or worse. This minority is the WASPs, white Anglo-Saxon Protestants, once the dominant political and cultural group in America but now a beleaguered and declining species.

To assess the rise and fall of the American WASP, the Henry Salvatori Center and the Marian Miner Cook Athenaeum present Richard Brookhiser, the author of the wry and controversial new book, The Way of the WASP: How It Made America, and How It Can Save It, So to Speak (1990).

A Phi Beta Kappa, summa cum laude graduate of Yale, Brookhiser became a senior editor of National Review magazine at age 24. He quickly established himself as a major figure in American journalism; he is a regular essayist for Time, a contributor to The New Yorker's "Talk of the Town," an op-ed columnist for the New York Observer, and a frequent contributor to The American Spectator's Great Saloon series. His The Outside Story: How Democrats and Republicans Re-elected Reagan (1986) won widespread praise as the best journalistic account of the 1984 election.

Please join Mr. Brookhiser for a reception at 5:30, dinner at 6:00, and talk at 7:00 p.m. on Thursday, January 31.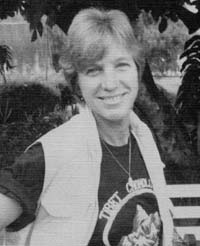 Running, Health, and Fitness
JOAN ULLYOT
WEDNESDAY, FEBRUARY 6, 1991
The Marian Miner Cook Athenaeum is pleased to welcome one of the foremost authorities on sports medicine and women's fitness. Dr. Joan Ullyot travels and lectures extensively throughout the U.S., bringing her humorous and direct speaking style to running, health, and fitness issues.

Dr. Ullyot is a graduate of Wellesley College and Harvard Medical School and is a member of the American College of Sports Medicine and the American Academy of Sports Physicians. She is the author of several popular books, including The New Women's Running and Running Free. For many years she wrote a monthly column on sports medicine for Women's Sports and Fitness magazine. Currently she is women's editor and columnist for Runner's World magazine.

Dr. Ullyot took up running at the age of 30, and in 1971 quickly became one of America's top women distance runners. She was a member of the U.S. national marathon team from 1974 to 1979, and since the age of 40, she has won two gold medals in the World Veterans' Games.

Throughout her running career, with the aid of her medical background, she has learned how to prevent and treat all the most common overuse injuries, which can sideline runners and other athletes.

Please join Dr. Ullyot for a very exciting and informative evening at the Athenaeum. Your dinner reservation can be made by filling out and returning the enclosed coupon.
FELLAS' CORNER
Barbara Clark
Gena Morgan
LaTanya Wright
Welcome to a new semester at the Marian Miner Cook Athenaeum! This semester holds many informative lectures for you and numerous opportunities to meet our guests in person. We encourage you to contact us if you would like to sit at the head table with our guest lecturers.

We will continue our timely series, "Saving Our Environment," "Women in the 1990s," and "Risks and Rewards," a series with CMC alumni who have taken unusual paths in life. Also, don't forget to get your work ready for the Student Arts Festival on March 6!

Last semester at the Athenaeum was a success. We started the year by welcoming returning guests Jean Kilbourne and Suzi Landolphi. Our perspectives on the November elections were expanded by the views of Lynn Cutler and Jeanie Austin, the vice chairs of the Democratic and Republican national committees. Environmentalists Helen Caldicott and Christopher Childs inspired us to work actively for the environment. The Gould Center brought us a host of public figures- president Stark, Donald Henriksen, Donald McKenna, and Edward Gould-to speak about the novels that had most inspired their lives. The Keck Center's series, "The United States and Europe in the 1990s," provided us with several different views of the dramatic changes in Europe. By far the most challenging and controversial series, "Diversity: The History of an Idea in America," brought us the thoughts and ideas of Linda Chavez, John Bunzel, Shelby Steele, and Cornel West. And let us not forget the visit of John Kenneth Galbraith to Claremont McKenna College.

The Athenaeum also enjoyed its fame in the Monday, November 26, Christian Science Monitor article titled, "'Living Room' Lures Collegians."

We encourage you to continue taking advantage of the wonderful out-of-classroom learning that the Athenaeum provides. It is also a great place to meet and socialize with students, professors, and community members. Feel free to sign up for as many events as you like with the reservation forms provided inside every Fortnightly. We'll see you at the Ath!