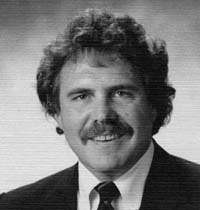 Living Dinosaurs: A Story of the Largest African Mammals
VAUGHAN LANGMAN
TUESDAY, FEBRUARY 12, 1991
The Marian Miner Cook Athenaeum is proud to welcome Dr. Vaughan Langman. Dr. Langman, who received his PhD in zoophysiology from the University of Alaska, pursues research on the biology and ecology of giraffes, black rhinoceri, and elephants of Africa.

Dr. Langman speaks fluent Swahili and Fanagallo and will share interesting and eye-opening discoveries he has made through his studies during the past 20 years. He has traveled throughout Africa, doing research and teaching in Kenya, Tanzania, South Africa, and Rhodesia. Dr. Langman has been a consultant for the translocation of rhinoceri into safe breeding areas (such as Texas farms) and has studied the energetics of walking in the largest existing terrestrial animals: the giraffe, black rhinoceros, and elephant of Africa.

Currently Dr. Langman is a professor in the Department of Biological Sciences at Louisiana State University and in the Department of Physiology at Louisiana State's medical school. Dr. Langman was previously a professor and researcher at Wellesley College and Harvard University. He has published numerous articles in scholarly journals.

Please join us for a night of discovery with Dr. Langman when he discusses and shows slides of "Living Dinosaurs: A Story of the Largest African Mammals." Your dinner reservation may be made by filling out and returning the enclosed coupon.