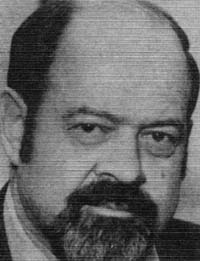 The Reagan Years: A Memoir
LYN NOFZIGER
MONDAY, FEBRUARY 25, 1991
The Marian Miner Cook Athenaeum and the John Brown Cook Association are pleased to welcome a nationally recognized member of the Republican party.

After serving as editor and Washington correspondent for Copley Newspapers and Copley News Service, Lyn Nofziger first entered politics as press secretary to gubernatorial candidate Ronald Reagan in 1966. After the election Nofziger served as director of communications to the governor.

He also served Ronald Reagan as presidential press secretary from June-December 1980, as assistant to the president for political affairs, and as senior consultant to the Reagan-Bush '84 campaign. Nofziger has two decades of experience as a political consultant, and is the founder of Nofziger Communications, Inc.

Mr. Nofziger first visited Claremont McKenna College in 1983 and again in 1988 when he gave us his appraisal of campaign '88. We welcome his return to the Athenaeum to discuss "The Reagan Years: A Memoir." Please join us for a 7:00 presentation, preceded by a 5:30 reception and dinner.