Athenaeum Location
Print Newsletter
March 6, 1991
Vol. 06, No. 08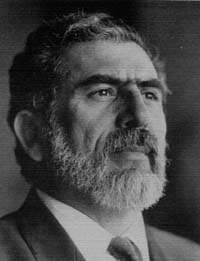 Ethics in Journalism
SERGIO MUNOZ
MONDAY, MARCH 11, 1991
The Athenaeum, the Salvatori Center, and the Philosophy Colloquium are pleased to present an address by Sergio Munoz as part of the continuing series, "Ethics in the 1990s."

Mr. Munoz, the executive editor of La Opinion, was born and raised in Mexico City. He was a philosophy major at the National Autonomous University of Mexico. Following graduation, Mr. Munoz studied at the London School of Film Technique and became a director in the film advertising business. Mr. Munoz has an MA from the University of Southern California and is a doctoral candidate there. This creative journalist has also taught, from kindergarten to college classes, both in Mexico and in the United States.

Since 1979 Sergio Munoz has been associated with La Opinion, an American newspaper written in Spanish and published in Los Angeles. The aim of this paper is to inform a community that in large measure has been ignored by the press, or has been seen as a problem community. La Opinion does not deny the dilemmas faced by Hispanics, but the paper aims to reflect the numerous dimensions of this diverse community.

In addition to his duties at La Opinion, Mr. Munoz is a commentator on a weekly television program and is a soccer coach.

Please join us for a timely address on the ethical role of the journalist. If you wish to attend the reception and dinner, please fill out the reservation form.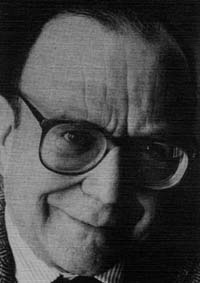 Our Current Economic Climate
ROBERT HEILBRONER
TUESDAY, MARCH 12, 1991
The Marian Miner Cook Athenaeum is pleased to present Dr. Robert Heilbroner. Dr. Heilbroner has been studying the great economists ever since he was introduced to them at Harvard University. He graduated summa cum laude in 1940, and went on to practice economics in government and business. During World War II Dr. Heilbroner was awarded the Bronze Star for his service in the U.S. Army. In 1963 he received his PhD from the New School for Social Research. Later Dr. Heilbroner returned there as the Norman Thomas Professor of Economics.

An extremely prolific writer. Dr. Heilbroner's most widely known book was written when he was a graduate student; The Worldly Philosophers: The Lives, Times, and Ideas of the Great Economic Thinkers (1953) has been published in more than 30 nations and was revised for the sixth edition in 1987. Included among his other books are The Future as History: The Historic Currents of Our Time and the Direction in Which They are Taking America (1960), The Great Ascent: The Struggle for Economic Development in Our Time (1963), An Inquiry into the Human Prospect (1974), The Nature and Logic of Capitalism (1985), and his most recent book, Behind the Veil of Economics: Essays in the Worldly Philosophy (1988).

Dr. Heilbroner continues to teach and lecture, and his essays and reviews appear frequently in The New Yorker and The New York Review of Books.

During his presentation Dr. Heilbroner will share with us his thoughts about the current economic climate and his expectations about the coming age. Please join us for what is sure to be an insightful and informative evening. Dr. Heilbroner's presentation begins at 7:00, and will be preceded by a 5:30 reception and 6:00 dinner. To reserve your space at dinner, return the enclosed coupon to the Athenaeum.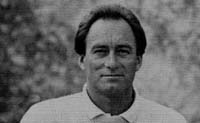 California Water Wars
MARC REISNER
WEDNESDAY, MARCH 13, 1991
The Marian Miner Cook Athenaeum is proud to welcome one of the foremost researchers on water resources in America's West. Marc Reisner is the author of Cadillac Desert: The American West and Its Disappearing Water (1986), which chronicles the history of the West's water, land, and the people who populated it. He is also coauthor, with Sarah Bates, of Overtapped Oasis: Reform or Revolution in Western Water Policy (1989).

Cadillac Desert was listed by Library Journal and Publisher's Weekly as one of the 12 best nonfiction books published in 1986. Mr. Reisner was nominated for the National Book Critics' Circle Award and Bay Area Book Reviewers' Award for his work; many national magazines and newspapers, such as The New York Times, Washington Post, and the Los Angeles Times, have featured articles by him.

Mr. Reisner received his BA in history and politics from Earlham College in Indiana. In his first year after graduation, he was a dairy and sweet corn farmer in Massachusetts. From 1973-1979, he served as the staff writer for the Natural Resources Defense Council and was special projects coordinator for the Council on Population and Environment in Washington in 1971 and 1972.

His current work-in-progress includes a profile of an undercover wildlife agent and a history of North American wildlife. If you would like to join Mr. Reisner to share his insights on the "California Water Wars", please fill out and return the enclosed coupon.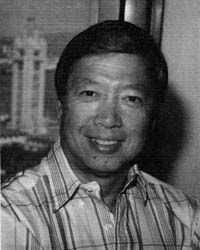 The Importance of an International Perspective
STUART HO '57
THURSDAY, MARCH 14, 1991
CMC has many prominent and influential alumni around the world effecting change, making a difference. Stuart Ho '57 is one of those alums. He has been actively involved in government, law, and business.

After Mr. Ho graduated from CMC, he served in the U.S. Army for two years, and then enrolled in law school at the University of Michigan. He first practiced law in New York City; in 1965 he went to Hawaii to practice, but soon became involved in politics. In 1966 Mr. Ho was elected to Hawaii's House of Representatives. He held office for two terms, through 1970.

Mr. Ho's father, Chinn Ho, was one of the first Asian-Americans to break through the white missionary establishment in Hawaii, and, as a result, formed Capital Investment of Hawaii, Inc. in 1947. The company sparked much development in Hawaii, and under Stuart Ho's leadership has grown from an office building in Guam, to a community called Peacock Gap in Marin County, California, to the Great Wall Hotel in Beijing. Mr. Ho, as chairman of the board, president, and CEO, has dynamically led Capital Investment.

Mr. Ho also spends much time outside the business world, as a trustee of The Asia Foundation and the Chinn Ho Foundation. His involvement in education includes service on CMC's board of trustees. Mr. Ho is a recipient of the CMC Alumni Association's Distinguished Achievement Award.

Please join us in welcoming Mr. Ho back to CMC by filling out the enclosed reservation form and returning it to the Athenaeum.
SUNDAY BRUNCH
SUNDAY, MARCH 17, 1991
The Ath's second brunch of the spring semester takes place on March 17, beginning at 11:00 a.m. and continuing until 12:30 p.m. This event is extremely popular; please return the enclosed coupon as soon as possible, so you don't miss this delectable event. The Athenaeum welcomes all CMC students and one of their personal guests; CMC faculty and staff are also invited and encouraged to attend.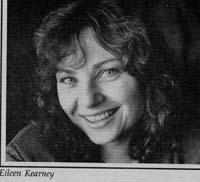 The Celtic Twilight
EILEEN KEARNEY
CATHERINE KERRY
NORA MASTERSON
BRYAN OGIHARA
LEE ORCHARD
STEVEN YOUNG
MONTY ABBOTT
CATHERINE LOMBARDO
MONDAY, MARCH 18, 1991 7:00 p.m.
TUESDAY, MARCH 19, 1991 7:00 p.m.
Join us at the Athenaeum after dinner for an exclusive engagement of The Celtic Twilight (1893, 1902), a presentation of dramatic readings from some of the giants of Irish literature. The readings will be accompanied by live traditional Irish music. The evening's entertainment begins at seven o'clock in a pub-like setting.

This critically acclaimed show is the creation of Eileen Kearney, visiting assistant professor of theater at Pomona College. It has played annually to sold-out audiences around the country since 1984.

Ms. Kearney will present a number of dramatic readings. She will be joined by Steve Young, professor of English at Pomona College (this is his third year performing in The Celtic Twilight), Lee Orchard, professor of theater at Christ College, Irvine, and Los Angeles actress, Nora Masterson. Irish ballads and traditional jigs, reels, and airs will be performed by a talented group of instrumentalists from the Los Angeles area. Masterson will also perform traditional Irish step- dancing.

Kearney, who joined the Pomona theater faculty for the five Claremont Colleges in 1988, holds graduate degrees from Catholic University and the University of Oregon. She has spent seven summers in Ireland Researching her specialty in the Irish theater, and she is currently coediting An Anthology of Plays by Irish Women. In addition to directing a number of plays (most recently Moliere's Tartuffe (1664), cited by the American College Theatre Festival in 1991 for directorial excellence), she has also acted in productions from coast to coast.

Seating for The Celtic Twilight is limited, so be sure to return the enclosed reservation form as soon as possible. Pub-like Irish delicacies will be served.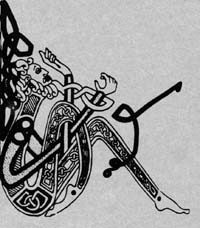 The Celtic Twilight
March 18 & 19, 1991 7:00 p.m.
Marian Miner Cook Athenaeum
Claremont McKenna Colleqe
A musically accompanied evening of readings from Irish poetry, prose and drama. Since 1985 The Celtic Twilight, directed by Eileen Kearney of Pomona College Theatre Department for The Claremont Colleges, has annually played to sold out audiences across the country. Join us at this wonderfully Irish event; delicous refreshments will be served.

Prices: $5.00 Students, faculty and staff of the Claremont Colleges
(Limit 2 tickets at this price)

$10.00 General Admission

Tickets: May be picked up at the Athenaeum office as soon as you pay.
Will be mailed if you enclose a self-addressed and stamped envelope,
May be picked up at the door on March 18 or 19 but will only be held
For you if you pay in advance
Take your chances and pay at the door on March 18 or 19.

Seating: Open seating is on a first-come, first served basis.
Postponing Sexual Involvement
MARION HOWARD
MONDAY, APRIL 1, 1991
Professor Marion Howard is the author of Only Human: Teenage Pregnancy and Parenthood (1979). She speaks at 7:00 p.m.; no sign-ups are necessary as there will not be a dinner. Her write-up appears in the April 1 Fortnightly.
End of History Reconsidered
FRANCIS FUKUYAMA
TUESDAY, APRIL 2, 1991
Francis Fukuyama is the author of "The End of History," which appeared in the summer 1989 issue of The National Interest. Mr. Fukuyama's write-up appears in the April 1 Fortnightly, but if you wish to sign up for dinner you must do so by April 1.
ATHENAEUM FELLOW APPLICATIONS
Applications for Athenaeum student fellow are now being accepted. We seek applicants who are enthusiastic, creative, and have strong writing and communication skills. Most importantly, the fellow must have a sincere interest in the Athenaeum activities.

The fellow's greatest responsibilities include planning Athenaeum events and producing and distributing The Fortnightly. Other duties include attending Athenaeum Advisory Committee meetings and weekly staff meetings. Also, the student fellow should expect to attend as many events as possible, to help in hosting guests and arranging seating at the head table. A commitment of at least ten hours per week is required for this position. In addition to a stipend, this position has numerous rewards. The opportunity to meet fascinating people and to handle managerial decisions provides pleasure and challenge unmatched by other campus jobs.

Please pick up your application from the Athenaeum office as soon as possible to allow ample time to thoroughly complete it before the April 1 deadline. (This is the first school day after our return from spring break). We will contact applicants shortly thereafter to arrange interviews. For further information, please contact Barbara Clark, Gena Morgan, or LaTanya Wright at the Athenaeum at x8244.