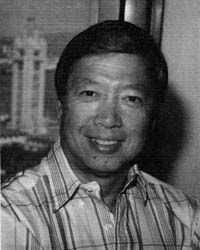 The Importance of an International Perspective
STUART HO '57
THURSDAY, MARCH 14, 1991
CMC has many prominent and influential alumni around the world effecting change, making a difference. Stuart Ho '57 is one of those alums. He has been actively involved in government, law, and business.

After Mr. Ho graduated from CMC, he served in the U.S. Army for two years, and then enrolled in law school at the University of Michigan. He first practiced law in New York City; in 1965 he went to Hawaii to practice, but soon became involved in politics. In 1966 Mr. Ho was elected to Hawaii's House of Representatives. He held office for two terms, through 1970.

Mr. Ho's father, Chinn Ho, was one of the first Asian-Americans to break through the white missionary establishment in Hawaii, and, as a result, formed Capital Investment of Hawaii, Inc. in 1947. The company sparked much development in Hawaii, and under Stuart Ho's leadership has grown from an office building in Guam, to a community called Peacock Gap in Marin County, California, to the Great Wall Hotel in Beijing. Mr. Ho, as chairman of the board, president, and CEO, has dynamically led Capital Investment.

Mr. Ho also spends much time outside the business world, as a trustee of The Asia Foundation and the Chinn Ho Foundation. His involvement in education includes service on CMC's board of trustees. Mr. Ho is a recipient of the CMC Alumni Association's Distinguished Achievement Award.

Please join us in welcoming Mr. Ho back to CMC by filling out the enclosed reservation form and returning it to the Athenaeum.