Athenaeum Location
Print Newsletter
April 1, 1991
Vol. 06, No. 09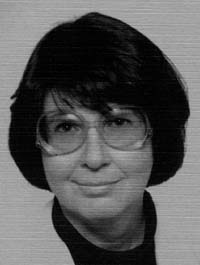 Facts Are Not Enough: A New Strategy to Help Young People Postponing Sexual Involvement
MARION HOWARD
MONDAY, APRIL 1, 1991
Dr. Marion Howard is a professor in the Department of Gynecology and Obstetrics of the School of Medicine at Emory University in Atlanta, Georgia, She also directs the Emory University/Grady Hospital Teen Services Program, a family planning program for young teenagers at Grady Memorial Hospital.

Recently, Dr. Howard has been developing and producing educational programs aimed at helping young people postpone sexual involvement. One program for youth and their parents, entitled "Postponing Sexual Involvement for Young Teens," is being adopted by schools and youth agencies throughout the United States. Currently, one-third of the school systems in Georgia are using the young teen series. Dr. Howard has appeared on national television and has been referenced in national print media regarding her work in this area.

A frequent guest lecturer and keynote speaker. Dr. Howard is also the author of numerous articles and publications, including several books aimed at teenagers and the professionals who serve them. One such publication is Only Human: Teenage Pregnancy and Parenthood (1979).

Prior to her appointment at Emory University, Dr. Howard was director of the Consortium on Early Childbearing in Washington, D.C. She has also held appointments in the Department of Epidemiology and Public Health at Yale University and the departments of sociology and health care administration at George Washington University.

Please join Dr. Howard for her presentation, "Facts Are Not Enough: A New Strategy to Help Young People Postpone Sexual Involvement," which begins at the Athenaeum at 7:00 p.m. No sign-ups are necessary, as there will not be a dinner for this event.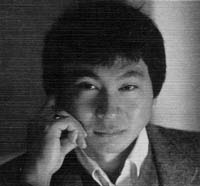 The End of History Reconsidered
FRANCIS FUKUYAMA
TUESDAY, APRIL 2, 1991
The Marian Miner Cook Athenaeum, the Lowe Institute, and the Keck Center are pleased to sponsor Dr. Francis Fukuyama's visit to Claremont McKenna College where he will deliver a speech entitled "The End of History Reconsidered." Dr. Fukuyama is a consultant to the RAND Corporation and to the policy planning staff of the U.S. State Department.

Fukuyama was born in Chicago and was educated at Cornell University. In 1981 he received his PhD in government from Harvard University, with emphasis on Soviet foreign policy and Middle Eastern politics. He served as senior staff member at the RAND Corporation and as deputy director of the policy planning staff at the State Department (1989-1990).

Dr. Fukuyama's publications include Gorbachev and the New Soviet Agenda in the Third World (1989), The Soviet Threat to the Persian Gulf (1981), The Soviet Union and Iraq Since 1968 (1980), and The Soviet Union and the Third World (1987) (coedited with Andrzej Korbonski). He is widely known for his highly acclaimed article "The End of History?" which appeared in The National Interest (Summer 1989). Dr. Fukuyama has just completed a new book entitled The End of History and the Last Man.

Dr. Fukuyama's lecture will start at 7:00 p.m. The reception and dinner are already full.
International CMC Student Panel
CONSTANTINOS KOSHIS '94
MAHNTIE REEVES '92
CARLOS WESTERMAN '94
WEDNESDAY, APRIL 3, 1991
The Athenaeum is proud to announce its second International Student Panel of the year. We have with us three international students who represent a broad array of experiences from three distinct geographic areas.

Constantinos Koshis is a freshman government/ philosophy major and a native of Nicosia, Cyprus. He has lived in Cyprus most of his life, in Greece for one year after the Turkish invasion in 1975, and has studied in France and Switzerland. Before coming to CMC, Constantinos was a second lieutenant in the Cyprus Army from 1987 to 1989. Constantinos will discuss Cyprus' recent history, the Turkish invasion of Cyprus, and the impact the invasion has had on his country.

Mahntie Reeves is a junior originally from Liberia. He was born and raised in Monrovia, the capital of Liberia, until age eleven, when he moved with his family to San Diego. Mahntie will discuss the historical relationship between Liberia and the United States, Liberia's recent political upheavals, and the impact U.S. policy has had on Liberia.

Carlos Westerman is a freshman originally from Mexico. He lived in Coatzacoalcos, Veracruz, until the age of sixteen, when he began his studies in the United States. Before coming to CMC, Carlos went to high school in Newport, Rhode Island. Carios will discuss the differences between Mexican and American culture and will attempt to break some of the stereotypes Americans have of Mexicans.

Each student will speak for about 15 minutes, with a question-and-answer period to follow. A 5:30 reception and 6:00 dinner will precede the 7:00 discussion. Please join us for the opportunity to learn about the different backgrounds of fellow CMC students by returning the enclosed reservation coupon.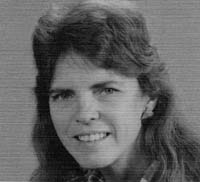 The Air We Breathe
PAULETTE MIDDLETON
THURSDAY, APRIL 4, 1991
As part of our series on the environment, the Marian Miner Cook Athenaeum is proud to welcome Paulette Middleton. Dr. Middleton received her B.A., M.A., and Ph.D. in chemistry from the University of Texas at Austin. She is using her technical knowledge to study air quality issues such as acid rain, visibility degradation, and air pollution. Dr. Middleton also works to ensure that environmental, energy, and economic policies are designed to deal with specific air quality issues in the U.S. and around the world.

In 1987, she was appointed senior research fellow with the Atmospheric Sciences Research Center, where she helped to develop a computer model for studying regional air quality issues. In addition, she played a major role in the study of the Denver Brown Cloud and is presently working with the National Academy of Sciences to develop guidelines for a national visibility protection program. Currently, Dr. Middleton is a project director for the Denver Air Quality Modeling Study, a major technical and policy-related study of urban visibility.

Dr. Middleton feels that for us to properly assess our impact on the environment, it is important to understand the relationships among the different aspects of the human-environment system as well as the components themselves.

Join us for an insightful and educational evening with Dr. Middleton discussing "The Air We Breathe." Please fill out the reservation form to sign up for the reception and dinner prior to the 7:00 talk.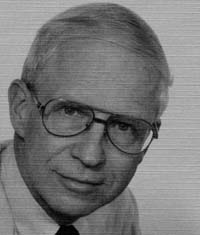 Power and the Global Economy
RICHARD ROSECRANCE
MONDAY, APRIL 8, 1991
The Athenaeum, the Keck Center, and the Lowe Institute of Political Economy are pleased to present a lecture by Dr. Richard Rosecrance as part of a continuing series, "Changing Power Relationships in the Global Economy." Dr. Rosecrance is a professor of political science at UCLA, associate director of UCLA's Center for International and Strategic Affairs, and author of America's Economic Resurgence: A Bold New Strategy (1990). Rosecrance specializes in international economics, strategy, history, and theory.

Before joining UCLA's faculty, Rosecrance was Carpenter Professor of International and Comparative Politics at Cornell University. He is the author of many works on international and economic affairs, including his highly acclaimed The Rise of the Trading State: Commerce and Conquest in the Modern World (1986), which was published on three continents. If you wish to attend the reception and dinner prior to the talk, please fill out the reservation form.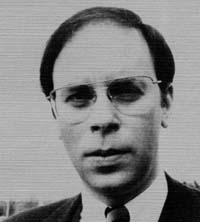 Investigating Environmental Catastrophes
HUGH KAUFMAN
TUESDAY, APRIL 9, 1991
Hugh Kaufman is one of the most authoritative, influential, and courageous speakers on the environmental crises facing the nation. One of the founders of the Environmental Protection Agency, he has served as chief investigator for hazardous sites and assistant director of hazardous site control.

Mr. Kaufman's investigations and congressional testimony led to the exposure of the 1978 Love Canal case and more than 1,000 other contamination cases. In 1982 and 1983, Mr. Kaufman's congressional testimony led to the removal of Ann Burford as head of the EPA and the imprisonment of Rita Lavelle, her assistant administrator.

As a leading environmental expert, Mr. Kaufman is often quoted by the national and international press, and has appeared on "60 Minutes," the "Today Show," and "Good Morning America." His appearances on international television include two recent British documentaries on environmental issues.

Before joining the EPA, Mr. Kaufman was a captain in the U.S. Air Force, He earned his bachelor's and master's degrees in engineering from George Washington University. Currently, Mr. Kaufman is assistant to the director of the Hazardous Site Control Division at EPA headquarters in Washington, D.C.

Please join us for what is sure to be an enlightening evening. Mr. Kaufman's presentation will begin at 7:00 p.m., preceded by a 5:30 reception and 6:00 dinner. Your dinner reservation may be made by filling out and returning the enclosed coupon.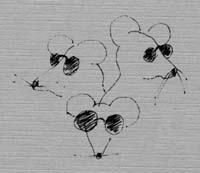 Dinner Theater
The Mousetrap by Agatha Christie
Thursday, April 11, 1991-Sunday, April 14, 1991
"Three blind mice, three blind mice. See how they run,
see how they run. They all ran after the farmer's wife..."

Under the Lights, who brought Arsenic and Old Lace (1952) and You Can't Take It With You (1936) to the Athenaeum, is now pleased to invite you to get caught in The Mousetrap (1952), Agatha Christie's tale of murder, mayhem, and madcap hilarity. Join the guests at snowed-in Monkswell Manor as the persistent Sergeant Trotter encounters a diverse array of the eccentric and the abnormal as he attempts to glean the truth and expose the perpetrator of two murders. Motive can be misleading-who is guilty? Is it the forward and macho Paravicini, or is it the straight-laced and reserved Giles? Perhaps it is the severe Miss Casewell, or maybe the level-headed Mollie, the least likely of criminals? Please join the cast and crew of The Mousetrap (1952) at the Athenaeum on April 11, 12, and 13 for dinner, or April 14 for brunch.

Prices for Dinner Theater

CMC student with meal card $7.50
CMC student, faculty, and staff without meal card $10.00
Each CMC person may bring one guest at the discounted rate:
Guest with meal card $7.50
Guest without meal card $10.00

All other students, faculty, and staff $12.50
(a limit of two tickets at this price)
Community persons and all others $15.00
Play only $3.00