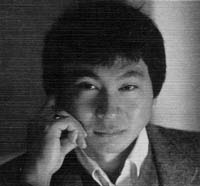 The End of History Reconsidered
FRANCIS FUKUYAMA
TUESDAY, APRIL 2, 1991
The Marian Miner Cook Athenaeum, the Lowe Institute, and the Keck Center are pleased to sponsor Dr. Francis Fukuyama's visit to Claremont McKenna College where he will deliver a speech entitled "The End of History Reconsidered." Dr. Fukuyama is a consultant to the RAND Corporation and to the policy planning staff of the U.S. State Department.

Fukuyama was born in Chicago and was educated at Cornell University. In 1981 he received his PhD in government from Harvard University, with emphasis on Soviet foreign policy and Middle Eastern politics. He served as senior staff member at the RAND Corporation and as deputy director of the policy planning staff at the State Department (1989-1990).

Dr. Fukuyama's publications include Gorbachev and the New Soviet Agenda in the Third World (1989), The Soviet Threat to the Persian Gulf (1981), The Soviet Union and Iraq Since 1968 (1980), and The Soviet Union and the Third World (1987) (coedited with Andrzej Korbonski). He is widely known for his highly acclaimed article "The End of History?" which appeared in The National Interest (Summer 1989). Dr. Fukuyama has just completed a new book entitled The End of History and the Last Man.

Dr. Fukuyama's lecture will start at 7:00 p.m. The reception and dinner are already full.