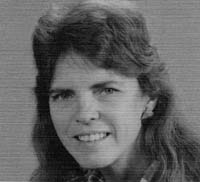 The Air We Breathe
PAULETTE MIDDLETON
THURSDAY, APRIL 4, 1991
As part of our series on the environment, the Marian Miner Cook Athenaeum is proud to welcome Paulette Middleton. Dr. Middleton received her B.A., M.A., and Ph.D. in chemistry from the University of Texas at Austin. She is using her technical knowledge to study air quality issues such as acid rain, visibility degradation, and air pollution. Dr. Middleton also works to ensure that environmental, energy, and economic policies are designed to deal with specific air quality issues in the U.S. and around the world.

In 1987, she was appointed senior research fellow with the Atmospheric Sciences Research Center, where she helped to develop a computer model for studying regional air quality issues. In addition, she played a major role in the study of the Denver Brown Cloud and is presently working with the National Academy of Sciences to develop guidelines for a national visibility protection program. Currently, Dr. Middleton is a project director for the Denver Air Quality Modeling Study, a major technical and policy-related study of urban visibility.

Dr. Middleton feels that for us to properly assess our impact on the environment, it is important to understand the relationships among the different aspects of the human-environment system as well as the components themselves.

Join us for an insightful and educational evening with Dr. Middleton discussing "The Air We Breathe." Please fill out the reservation form to sign up for the reception and dinner prior to the 7:00 talk.