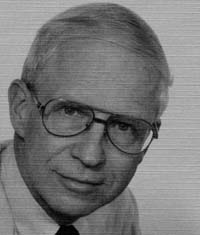 Power and the Global Economy
RICHARD ROSECRANCE
MONDAY, APRIL 8, 1991
The Athenaeum, the Keck Center, and the Lowe
Institute of Political Economy are pleased to present
a lecture by Dr.
Richard Rosecrance
as part of a
continuing series, "Changing Power Relationships in
the Global Economy." Dr. Rosecrance is a professor of
political science at UCLA, associate director of UCLA's
Center for International and Strategic Affairs, and
author of
America's Economic Resurgence: A Bold New Strategy
(1990).
Rosecrance specializes in international economics,
strategy, history, and theory.
Before joining UCLA's faculty, Rosecrance was Carpenter Professor of International and Comparative
Politics at Cornell University. He is the author of many
works on international and economic affairs, including
his highly acclaimed The Rise of the Trading State: Commerce and Conquest in the Modern World (1986), which
was published on three continents. If you wish to attend
the reception and dinner prior to the talk, please fill out
the reservation form.