Athenaeum Location
Print Newsletter
September 11, 1991
Vol. 07, No. 01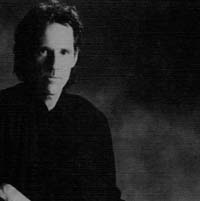 Riding on the Storm: The Doors, The Sixties, and Now
JOHN DENSMORE
MONDAY, SEPTEMBER 16, 1991
The Marian Miner Cook Athenaeum is pleased to announce the first speaker of the semester, John Densmore, drummer and one of the founding members of The Doors. His book, Riders on the Storm: My Life with Jim Morrison and The Doors (1990), has been touted by Rolling Stone as "the first Doors biography that feels like it was written for the right reasons and easily the most informed account of The Doors' brief but brilliant life."

Controversy surrounding The Doors in the sixties and seventies culminated in the tragic death of the enigmatic lead singer, Jim Morrison. Last year's release of the film The Doors resurrected the legend of the band. Oliver Stone, the director of the film, praised Mr. Densmore for his "self-experienced insights as a survivor and a seeker." While the film tends to concentrate on the tormented psyche of Jim Morrison, Mr. Densmore's book offers a more holistic perspective of the band.

Mr. Densmore's presentation, "Riding on the Storm: The Doors, The Sixties, and Now," will include a lecture, performance, and a video display featuring rare footage of the band. He will discuss the effect that his involvement during the sixties had on his value system and his view of the world, and how he has reconciled that period of his life with the present.

Dinner will begin at 6:00 and will be available only to CMC persons; the program will be open to all and will commence at 7:00 p.m. in McKenna Auditorium.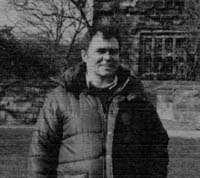 American Policy Towards the Soviet Union
PETER BOYLE
TUESDAY, SEPTEMBER 17, 1991
Our second speaker of the semester could not be more current. Peter Boyle, a leading scholar on American-Soviet relations, will give his incisive insights on the dynamic situation in the USSR and what it means for the United States.

Dr. Boyle was born and educated in Glasgow, Scotland. He received his Ph.D. in American studies from the University of California at Los Angeles. He is now professor of American studies at Nottingham University. This year he has the honor of being a visiting scholar at the prestigious Hoover Institute.

Dr. Boyle has edited the letters of both Winston Churchill and Dwight D. Eisenhower. Presently, he is completing a book on America-Soviet relations entitled American Soviet Relations from the Bolshevik Revolution to the Present. Current events are moving too fast to study in books, however; Dr. Boyle's appearance will give us an invaluable opportunity to learn about the history being created today.

Join us for Dr. Boyle's timely address, "American Policy Towards the Soviet Union." Please use the reservation form to sign up for dinner before the 7:00 talk. The question and answer period is sure to be lively and intense, so come prepared for an exciting evening.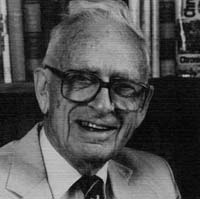 Aristotle and the Habit of Virtue
GEORGE C. S. BENSON P'61
WEDNESDAY, SEPTEMBER 18, 1991
The Family of Benjamin Z. Gould Center for Humanistic Studies is proud to announce that CMC's founding president, Dr. George C. S. Benson, will be the first participant in this year's continuation of the series "Public Figures and the Humanities." The program, begun last year, features public figures' personal testimonials on the influence that masterworks of Western literature have exerted upon their professional and private lives. Professor Benson will speak on the significance of Aristotle's Ethics (340 BC) in American life.

One of the preeminent educators of our time, Dr. Benson received his B.A. from Pomona College, his M.A, from the University of Illinois, and his Ph.D. from Harvard. After earning his doctorate, he worked in several capacities in education, consulting, and public service. Besides teaching political science at Harvard, the University of Michigan, and Northwestern, Dr. Benson served during World War II as U.S. Army Lieutenant Colonel in Italy, North Africa, and Austria. Upon returning to civilian life, he founded Claremont Men's College in 1946, and served as the college's president until 1969. Since returning to CMC from the State Department in the early '70s. Dr. Benson has been a leader in the reemergence of the study of ethics. He has authored, among other works, Amoral America (1975) (with Thomas S. Engeman), Political Corruption in America (1978), and Business Ethics in America (1982). Professor Benson continues to work closely with the Henry Salvatori Center for the Study of Individual Freedom in the Modern World and remains a revered yet highly personable presence in the Claremont community.

Dr. Benson's address begins at 7:00 p.m., following a reception at 5:30 and dinner at 6:00. To join us for this event, please fill out the enclosed reservation form and return it to the Athenaeum.
Open Forum Lunch
WEDNESDAYS BEGINNING SEPTEMBER 18, 1991
Faculty, bring a student. Students, bring a faculty member. Join us at Open Forum lunch. As many as seven students may bring one faculty member; there must be a faculty member at each of the six tables. The best lunches are Open Forum lunches at the Athenaeum. Join good company and share good food. You may sign up at the Athenaeum on Wednesday mornings, if you have a faculty member or vice versa-otherwise, no advance signups.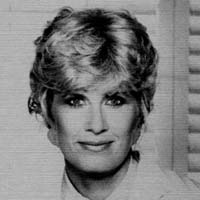 Dating and Mating
THERESA CRENSHAW P'94
THURSDAY, SEPTEMBER 19, 1991
Dr. Theresa Crenshaw graduated from Stanford University and the University of California at Irvine medical school. She then continued her training at the Masters and Johnson Institute in St. Louis, Missouri. She founded the Crenshaw Clinic, one of the largest sex therapy clinics in the nation, in 1975. She was president of the American Association of Sex Educators, Counselors, and Therapists (AASECT), as well as founder of the AASECT AIDS Task Force. In July of 1987 President Reagan appointed her to his presidential commission on the Human Immunodeficiency Virus (HIV).

Dr. Crenshaw is president and founder of the Ehrenborg Foundation, a non-profit organization dedicated to the prevention of HIV infection. She has worked at the national and grassroots levels to educate the public about AIDS. Often she works through the media to reach the people, including appearances on the "Phil Donahue Show" and "Good Morning, America," as well as articles in the Saturday Evening Post. The two AIDS Awareness Day programs she developed won Golden Mike Awards and an International Gold Medal in New York.

Her most recent book, Bedside Manners: Your Guide to Better Sex (1983), was a Book-of-the-Month-Club selection and an international best-seller. Dr. Crenshaw will present her talk, "Dating and Mating," this month. Later this semester she will give a speech titled "Making Commitments."

Join us for an undoubtedly stimulating evening by returning the enclosed reservation form. Dinner will begin at 6:00 and remarks will commence at 7:00.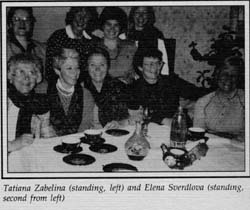 Women As Leaders in the USSR
ELENA SVERDLOVA
TATIANA ZABELINA
MONDAY, SEPTEMBER 23, 1991
Recent events have put the leadership of the Soviet Union into the international spotlight. Elena Sverdlova and Tatiana Zabelina will explore the role of women as political leaders in the USSR.

Originally from Moscow, Mrs. Sverdlova received her Ph.D. in biology from Moscow State University. She has been an assistant professor of biophysics there since 1965. From 1966 to 1969 she lived in Washington, D.C., while her husband was First Secretary of the Embassy of the USSR. Her grandfather was the first president of the Soviet Union.

Mrs. Zabelina graduated from Moscow State University with a Ph.D. in history. She teaches at the Institute of Latin America at the USSR Academy of Sciences, while doing post-graduate research at the Academy's Institute of the Labor Movement. In addition, she has taught for ten years at the Institute of the Youth (Komsomol). Mrs. Zabelina is also a member of the Soviet Women's Committee and the Women's Commission of the Soviet-American Society.

Come get their personal insight on the explosive changes that have dominated the headlines. Return the enclosed coupon and join us for dinner at 6:00 and speeches at 7:00.
Female Leadership in the USSR
OLGA ZATSEPINA
MONDAY, SEPTEMBER 23, 1991
The Women's Forum is pleased to welcome Olga Zatsepina to give a short presentation on her life at a special tea. Originally from Sakhalin, USSR, Zatsepina studied English at the Maurice Thorez Institute of Foreign Languages, which is now the Moscow State Linguistics University. She has been teaching English in the chemistry department at Moscow State University while doing post-graduate work in the linguistics department. She is writing her Ph.D. dissertation on the Historical Study of Synonyms in Chemical Terminology. The tea will begin at 4:00 p.m. We invite you to attend and discuss Mrs. Zatsepina's life and aspirations.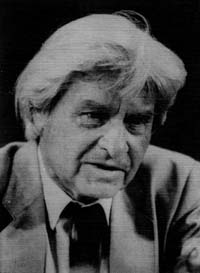 Road to Potsdam and After
VALENTIN BEREZHKOV
TUESDAY, SEPTEMBER 24, 1991
The Marian Miner Cook Athenaeum is proud to welcome Dr. Valentin Berezhkov. Dr. Berezhkov was the founder of Moscow's most authoritative journal of American affairs, issued by the Institute for Study of the USA and Canada. As its editor, he played a prominent role in the struggle for glasnost and perestroika in the USSR. Now 70 years old, he has stepped down as editor and has been named senior researcher of the institute.

Dr. Berezhkov has a Ph.D. in history and has had a long and spectacular career as a Soviet diplomat. As a young foreign service officer, he was assigned to Nazi Germany and served as an interpreter for Molotov with Hitler. He was also Stalin's interpreter at the Tehran and Potsdam conferences. Dr. Berezhkov is probably the only man alive who took part in these conferences with Roosevelt, Churchill, and Stalin.

He has written numerous articles and books, including Diplomatic Mission to Hitler (1965), With Stalin in Tehran, Road to Potsdam (1978), History in the Making (1983), and Problems in Soviet Foreign Policy. Last year, a television film based on his life and experiences was made in Moscow, and portions have been shown in the United States.

Dr. Berezhkov has visited the Claremont Colleges numerous times for lectures. In 1986 he addressed an overflowing crowd at the graduate school and stimulated lively discussion. Please join us for dinner and his lecture by returning the enclosed reservation form.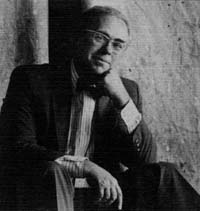 Southern California: The Beginning of the End or the End of the Beginning?
KEVIN STARR
WEDNESDAY, SEPTEMBER 25, 1991
The Marian Miner Cook Athenaeum is excited to welcome back cultural historian Kevin Starr. Five years ago, Mr. Starr spoke at Claremont McKenna's fortieth anniversary. He also presented a California history series at the Athenaeum. He returns to launch a series regarding the history and development of Los Angeles.

Originally from San Francisco, Mr. Starr received his Ph.D. from Harvard University. He has taught at schools across the nation, including Harvard and the University of California at Berkeley. In addition to his teaching, he was a visiting scholar at the Hoover Institute.

As a cultural historian, Dr. Starr enjoys delving into the social currents of the past. In a sense, history is gossip about the past. His books are famous for their encyclopedic detail about the people and the times. His most recent work is titled Material Dreams: Southern California Through the 1920's (1990). With his deep knowledge of the region's past, Mr. Starr will be the perfect kick-off for this informative series.

Please join us for Mr. Starr's speech entitled "Southern California: The Beginning of the End or the End of the Beginning?" Dinner begins at 6:00 and remarks commence at 7:00. Reservations can be made by returning the appropriate form.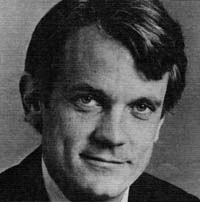 Classics in the News
SHELBY COFFEY III
THURSDAY, SEPTEMBER 26, 1991
The Gould Center for Humanistic Studies welcomes Los Angeles Times editor and executive vice president C. Shelby Coffey to Claremont to deliver the second in this fall's series of testimonials by public figures on the continuing importance of great works of Western literature in their personal and professional development. Mr. Coffey will speak on "Classics in the News."

A graduate of the University of Virginia, Shelby Coffey was deputy managing editor for national news and assistant managing editor for features on The Washington Post before becoming editor of U.S. News and World Report. Later he served as senior vice president and editor of the Dallas Times Herald. He came to the L.A. Times in 1986 as deputy associate editor. Following a tenure as executive editor of that publication, Mr. Coffey was named editor and executive vice president of the Times in 1989.

Mr. Coffey is a health-and-fitness enthusiast as well as a modern Renaissance man. He has participated in several major marathons, and ascribes to his rigorous exercise regimen the equanimity and stamina needed to stay the course as editor of one of America's preeminent dailies.

Shelby Coffey's talk will begin at 7:00 p.m., following a reception at 5:30 and dinner at 6:00. Those who wish to join us for this event should complete the enclosed reservation form and return it to the Marian Miner Cook Athenaeum.
SUNDAY BRUNCH
SUNDAY, SEPTEMBER 29, 1991
The Sunday brunch extravaganza is here! The first Sunday brunch takes place September 29 at 11:00 a.m. Sunday brunch only comes once a month, is extremely popular, and fills up quickly. Return the enclosed coupon as early as possible, so you don't miss this delectable event. Sunday brunch is limited to CMC students and one guest per student. CMC faculty and staff are invited, of course, and encouraged to attend.
WELCOME FROM THE DIRECTOR
Jil Stark
Welcome to a new semester at the Marian Miner Cook Athenaum. Our events are planned to be an extension of your studies at Claremont McKenna College. I urge you to take the opportunity to hear the speakers who will be giving addresses every night, Monday through Thursday, during the fall semester. As you can see, we are up to date with a number of speakers addressing current affairs in the Soviet Union. Our other series cover a wide range of interests from the Middle East to Southern California.

You are encouraged to contact an Athenaeum fellow if you would like to sit with our guest at the head table. Please stop by and see me if you know someone who would be an interesting Athenaeum speaker. Some of our most popular guests come to CMC because of contact by a student or faculty member. These include Jesse Jackson, Patricia Schroeder, William F. Buckley, Justice Antonin Scalia, John lrving, and Elie Wiesel.

Each Fortnightly has a reservation form sheet. You only need to return a form if you plan to eat at the Athenaeum; eating means that you will stay for the address. If you are unsure of your plans you may always attend the talk, which begins at 7:00 p.m. and ends by 8:00 p.m., without a reservation. We do not take reservations by phone but you may call us to cancel a dinner reservation up to 12:00 p.m. the day of the dinner, thereby enabling you to eat at Collins.

The Athenaeum plans a number of student musical events. If you wish to participate in a musical tea, please contact Bonnie Snortum in our office.

All of us at the Athenaeum are here to make your experience at Claremont McKenna College even more memorable and intellectually stimulating. Become an Athenaeum "regular"-visit us for tea, for brunch, for Open Forum Lunch, for dinner, and to hear a speech. Become part of the center of CMC where students, faculty, administrators, community persons, and special guests relate in a most unique environment.