Athenaeum Location
Print Newsletter
October 23, 1991
Vol. 07, No. 03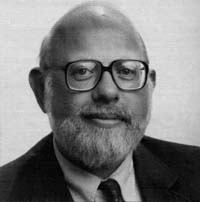 The Press, Politicians, and Privacy
ALVIN SANOFF
MONDAY, OCTOBER 28, 1991
Historically, tension has always existed between the media and politicians. Recently these tensions culminated in the Gulf War where press coverage was highly regulated and, in the Clarence Thomas hearings, where the press seemed to abuse the right to privacy, reminding us of the media's involvement in the Bork Supreme Court nomination hearings. What should the press report? What standards, with respect to privacy, should they use? These and other questions will be the focus of Alvin Sanoff's speech, "The Press, Politicians, and Privacy."

Mr. Sanoff is presently the senior editor at U.S. News and World Report, where he writes about ideas, culture, the media, and literature. A graduate of Harvard College and the Columbia School of Journalism, he has written a number of cover stories for the magazine including "Who Will Control TV?" and "College Sports vs. Education: The Price of Victory." During his fourteen years at U.S. News and World Report, Mr. Sanoff has interviewed many of the leading literary figures of our time, including Saul Bellow, Robert Penn Warren, Isaac Bashevis Singer, and Philip Roth, for the magazine's "Conversations" series.

Mr. Sanoff has been an adjunct professor of journalism at the American University in Washington, D.C. He has received a National Endowment for the Humanities Journalism Fellowship at the University of Michigan and an Ohio Associated Press Award for best editorial writing.

Join us at the Athenaeum as Mr. Sanoff presents his views on the continually controversial topic of "The Press, Politicians, and Privacy." The reception begins at 5:30, followed by dinner at 6:00, and the lecture at 7:00.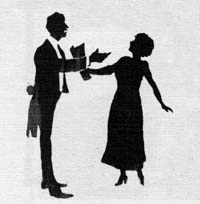 MUSICAL TEA: Broadway Musical Duets
ELIZABETH MARLIES '91
ANDREW LISOSKI '93
GABRIELA TEODORESCU '94, piano
MONDAY, OCTOBER 28, 1991 3:15 p.m.
You are cordially invited to this afternoon's tea which features popular duets from Broadway musicals. Elizabeth Marlies and Andrew Lisoski, both veteran members of the Concert and Chamber Choirs, will be assisted by pianist Gabriela Teodorescu, a freshman.

Elizabeth, a senior geology major, has studied voice at the opera school in Reykjavik, Iceland, and sang the role of Lucy in CMC's production of You're a Good Man, Charlie Brown (1967) in spring '90.

Andrew, who is from Olympia, Washington, is in his third year of a management-engineering major and studies voice at Scripps.

Gabriela studied piano and violin for 14 years prior to entering CMC, and in addition, received a scholarship to study music in Budapest, Hungary. While pursuing a major in international relations, she also finds time for chamber music, playing both violin and piano.

Come and linger awhile over your tea, and enjoy the music.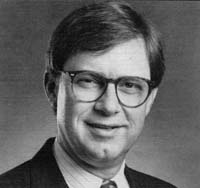 America After the Fall of the Evil Empire
MICHAEL BARONE
TUESDAY, OCTOBER 29, 1991
The Henry Salvatori Center and the Gould Center are delighted to welcome one of America's premiere political analysts and historians to the Athenaeum. Michael Barone, co-editor of The Almanac of American Politics (1972) and author of Our Country: The Shaping of America from Roosevelt to Reagan (1990), will speak as the second participant in the centers' series on "The Common Good: Unifying Elements in the American Experience."

Formerly an editorial writer and columnist at The Washington Post and currently a senior writer at U.S. News and World Report, Barone has been a close observer of American political life in and out of Washington. Indeed, he is expert at relating goings-on within the Beltway to the broader political culture of American hometowns and local communities. His vast appreciation of this link is displayed biannually in editions of The Almanac of American Politics, perhaps the best-selling and most useful guide to who's who in our national government.

Barone's new book, Our Country, argues that ethnicity-not class or other factors-has been the key to the course of American politics from Franklin Roosevelt's New Deal to the Reagan Revolution. The book is a mine of political information, telling anecdotes, and acute interpretations. Please take this chance to become better acquainted with "our country" by joining us for what is sure to be a masterly talk at 7:00 p.m., preceded by a reception at 5:30 and dinner at 6:00.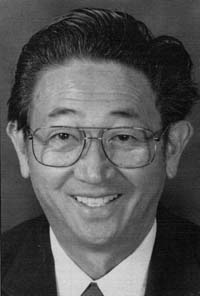 Southern California in World War II: The Manzanar Experience
GEORGE KIRIYAMA
WEDNESDAY, OCTOBER 30, 1991
"The Manzanar story should be shared by all... but experienced by none." These are the words of George Kiriyama who spent two years in Japanese relocation camps during World War II. It is difficult to believe that a country as supposedly advanced as America would intern nearly 112,000 of its own citizens. But only 50 short years ago, that is exactly what happened.

Mr. Kiriyama was one of those 112,000. When he was ten years old, he and his family were interned at Manzanar, a relocation camp at the base of the Sierra Nevada. Now he tells others about his experience in hopes that nothing like it will happen again. "People should know the history-that American citizens were deprived of all that's American."

Currently, Mr. Kiriyama is the principal at Gardena Community Adult School. In addition, he works to develop multicultural workshops and Asian and Pacific -American education programs. He has been president and historian of the Japanese American Historical Society of Southern California and chairman of the Advisory Council for Friends of Coastal Asian Pacific Mental Health Services.

Please join us for a look into a piece of the past that ought not be forgotten. Mr. Kiriyama's speech, "Southern California in World War II: The Manzanar Experience," will begin at 7:00. Join us for a reception at 5:30 and dinner at 6:00 by returning the enclosed reservation form.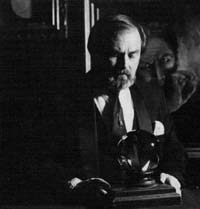 Night of the Macabre
LEO KOSTKA
THURSDAY, OCTOBER 31, 1991
In the days of the Druids in ancient Celtic England it was known that on the last day of October the doors to the spirit world opened. Demons and ghouls prowled the Earth and haunted the skies, while mortal men lit fires to keep them at bay. All Hallow's Eve was the name of the day.

In the modern world, the civilized profess to disbelieve in ghosts and spirits. However, one evening stands alone among the hundreds of sane others, to frighten us with the unknown and fill our hearts with dread of the unholy.

The Marian Miner Cook Athenaeum invites you to join us, if you dare, at our first Night of the Macabre, to hear stories of the frightening and communicate with the Other World.

The evening's festivities begin with a special spooky dinner in Security Pacific, and three seances held in a dark back room-the spirits are wary of large crowds. The seances will begin at 5:30, 6:15, and 7:00. Please indicate your preference on the reservation form. The seances will be conducted by the famous medium Leo Kostka, Master of the Unbelievable. Pregnant women and the weak hearted are advised not to attend. At 7:30, various professors and students will deliver readings of the macabre including works by such masters as Edgar Allan Poe and H.P. Lovecraft. The evening will close in time for lesser Halloween celebrations to be attended.

Fill out your reservation slip, indicating which séance session you prefer. Then, when the evening comes, put on your costume and join us for an experience so hair raising it will give your goosebumps goosebumps.
SUNDAY BRUNCH
SUNDAY, NOVEMBER 3, 1991 11:00 a.m.
The Sunday brunch extravaganza is here! Another Sunday brunch takes place November 3 at 11:00 a.m. Sunday brunch only comes once a month, is expremely popular, and fills up quickly. Return the enclosed coupon as early as possible, so you don't miss this delectable event. Sunday brunch is limited to CMC students and one guest per student. CMC faculty and staff are invited, of course, and encouraged to attend.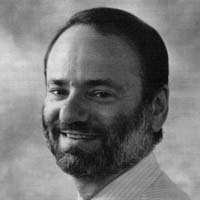 Desert Storm-Desert Peace: The Journalist's View
DAVID SHAW
MONDAY, NOVEMBER 4, 1991
Our fourth speaker in the "Desert Storm-Desert Peace" series is uniquely qualified to discuss the role of the press during the Gulf Crisis; he won the 1991 Pulitzer Prize for "distinguished criticism" of media coverage. The Marian Miner Cook Athenaeum is proud to welcome David Shaw, award-winning media critic for the Los Angeles Times. Former Times editor William Thomas calls Mr. Shaw "a unique figure on the journalistic scene."

Mr. Shaw describes himself as "cocky, outspoken, aggressive, abrasive, confrontational." He has been characterized by the portrayal of the abrasive reporter, Joe Rossi, on Lou Grant. Mr. Shaw is not afraid to tell it like it is, even if it means alienating other reporters. In college he served as sports editor for UCLA's Daily Tribune, and in his first column he proclaimed himself a USC fan. The antagonized Student Legislative Council tried to take away his appointment; some students got a fund together to send him to USC.

Mr. Shaw has contributed to several national publications, including Rolling Stone, Psychology Today, and GQ. His books include Press Watch: A Provocative Look at How Newspapers Report the News (1984) and WILT: Just Like Any Other 7-Foot, Black Millionaire Who Lives Next Door (1973).

Please join us for an honest and insightful look at the American press by turning in the enclosed reservation slip. The reception will begin at 5:30, followed by dinner at 6:00 and Mr. Shaw's talk at 7:00.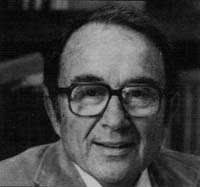 New Ways to Reproduce
CLIFFORD GROBSTEIN
TUESDAY, NOVEMBER 5, 1991
Annually the Tau Chapter of Phi Beta Kappa joins the Athenaeum in hosting a noted academic speaker. This year we are pleased to present Clifford Grobstein, professor emeritus of biological science and public policy at the University of California, San Diego.

Dr. Grobstein was appointed professor and chairman of the UCSD biology department in 1966. Two years later he became dean of the developing UCSD Medical School, serving in that capacity until 1973 when he was appointed vice-chancellor for university relations. He returned to teaching and research in 1976 as professor of biological science and public policy, focusing on analysis of public policy issues arising in connection with rapidly advancing biomedical science.

Prior to teaching. Dr. Grobstein was an experimental embryologist at the National Cancer Institute and at Stanford University. He has served as president of the American Association of Zoologists and the Society for Developmental Biology. In addition, he was elected to the National Academy of Sciences, the American Academy of Arts and Sciences, and the Institute of Medicine. He is the author of The Strategy of Life (1965), The Double Image of the Double Helix: The Recombinant-DNA Debate (1979), From Chance to Purpose: An Appraisal of External Human Fertilization (1981), and, most recently, Science and the Unborn: Choosing Human Futures (1990). He is currently completing a book to be entitled The Cosmic Cradle.

Please join us for Dr. Grobstein's speech, "New Ways to Reproduce," discussing how technological advances in reproductive biology and medicine will affect our future. Return the enclosed reservation form to join us for dinner at 6:00. His presentation will follow at 7:00.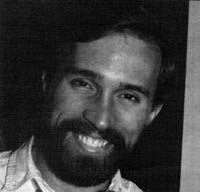 The Most Successful Social Revolution No One Ever Heard Of
EDWARD UHL-TESSIER
THURSDAY, NOVEMBER 7, 1991
Five years ago Edward Uhl-Tessier began his career as a disability activist by "hijacking" a Los Angeles bus which was illegally equipped without a wheelchair lift. Once the lift was installed, he moved on to become a national figure in the Disability Rights Movement, a socio-political struggle to end the oppression of people with disabilities. He now serves on the board of directors of half a dozen organizations, including the radical American Disabled for Access Power Today.

Mr. Uhl-Tessier's work include lobbying Congress to eliminate marriage disincentives for people with disabilities and organizing support for landmark civil rights legislation, such as the 1990 Americans with Disabilities Act. While a student at Pomona College (Class of '91), he spearheaded efforts to desegregate the Claremont Colleges campuses, as well as sponsoring Pomona's Disability Rights Initiative, a civil rights bill for student government now being considered across the country. As a junior he was awarded Time Magazine's College Achievement Award, given to only twenty students nationwide. Currently he is director of a non-profit access consulting firm, Designs for Independence, which he founded in 1989.

Mr. Uhl-Tessier's writings have been widely published and he has spoken on politics, empowerment, and liberation throughout the U.S.A. and Mexico. Please join us for his presentation entitled, "The Most Successful Social Revolution No One Ever Heard Of," an exploration of the civil rights struggle for the differently abled individual. Return the enclosed reservation form if you wish to join us for the reception at 5:30 and dinner at 6:00, followed by his presentation at 7:00.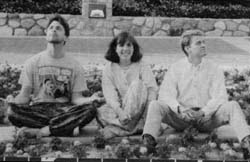 FELLOW'S REPORT
TYSON ROBERTS '92
ELIZABETH PONTEFRACT '93
SCOTT PALMER '93
We have been having the time of our lives attending the Ath and helping to enhance your Ath experience as well. We hope you have been taking advantage of all the opportunities the Ath has to offer, and will continue to do so in the future. The Madrigal Feast tables are going fast, so get a group together and sign up now. The first annual Night of the Macabre promises to be popular as well, so get those reservations in.

The head table conversations have been particularly tantalizing this year. If you wish to sit at the head table, or to introduce a speaker, drop a note in our box in the Athenaeum office. Be sure not to miss out on the more obscure speakers. Many of the lesser known names have been unexpected treasures. If we didn't think they were fascinating, we wouldn't let them in the door. Trust us. And be sure to take advantage of Wednesday lunches; invite a favorite prof. It's a great chance to loosen the collar (or leave the collar at home), socialize, and eat some great food for a price that matches Collins. Once again, any questions or suggestions, just drop a note in the box. See you at the Ath.
CMC Growth Debate: Should We Grow or Should We Stay?
JACK STARK '57
WARD ELLIOTT
WEDNESDAY, NOVEMBER 6, 1991
CMC's campus has been abuzz with rumors about expansion for months now, yet many students are unsure as to what the real issues are. Will enlarging the size of the student body affect student quality? Will the mission of the College change? Will new dorms be built on Parent's Field? The ASCMC Executive Board and the ASCMC Senate are proud to present a debate on the topic of enrollment growth that will answer these questions and raise many more. CMC Professor of Government Ward Elliott and CMC President Jack Stark '57 will argue the negative and affirmative respectively, and respond to your questions as well, in a debate that will surely be talked about for years to come. Whether you have followed the issue closely, or have no opinion about growth at all but want to learn more, please fill out the reservation form below and return it to the Athenaeum. Dinner will begin at 6:00, followed by the debate at 7:00.