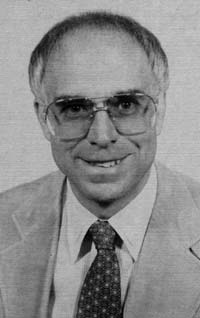 Perspectives on the Christopher Commission
FREDERICK MERKIN '67
WEDNESDAY, FEBRUARY 5, 1992
The Marian Miner Cook Athenaeum is pleased to welcome Frederick N. Merkin as the first speaker in the "Legal Eagles" series. Mr. Merkin is a senior assistant city attorney with the Los Angeles City Attorney's Office and heads that office's Employee Relations Division. Mr. Merkin received a Bachelor of Arts degree from Claremont McKenna College in 1967 and a Doctorate of Jurisprudence from Stanford University Law School in 1972. He joined the City Attorney's Office in the following year and, since 1980, has headed that office's Employee Relations Division.

During his time in the City Attorney's Office, Mr. Merkin has played a significant role in a number of the major controversies and legal problems that have arisen in Los Angels City Hall. In the late 1970s he represented the city in resolving a dispute with federal and state authorities over the discharge of wastewater into Santa Monica Bay. He represented the city in a case involving police "chokeholds"-Los Angeles v. Lyons-was ultimately decided on justiciability grounds in the city's favor by the United States Supreme Court. In 1985 he counseled city government on the adoption of its anti-apartheid divestment program. Most recently, he led the city's successful defense against litigation brought to block the city council's settlement of the lawsuit filed by Police Chief Daryl Gates concerning the police commission's decision in April, 1991, to place him on administrative leave. Mr. Merkin is currently the office's lead legal advisor to Los Angeles city government with regard to implementation of the recommendations made by the Independent Commission on the Los Angeles Police Department, known as the Christopher Commission.

Please join the Marian Miner Cook Athenaeum in welcoming Mr. Frederick Merkin for his speech entitled "Perspectives on the Christopher Commission." The reception is at 5:30, followed with dinner at 6:00. Mr. Merkin will speak at 7:00.