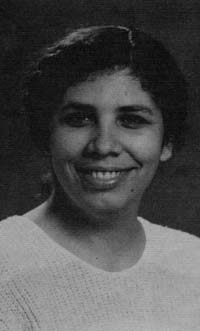 Living Law: A Different Perspective
ELENOR TAYLOR '81
WEDNESDAY, FEBRUARY 12, 1992
The Marian Miner Cook Athenaeum is excited to
welcome
Elenor Taylor
. Ms. Taylor graduated from
CMC in 1981 with a B.A. in political science and
religion. She was a staff member of the Senate Democratic Policy Committee while attending the National
Law Center at George Washington University in Washington, D.C. After receiving a J.D., with honors, from
the NLC in 1984, Elenor left her position at the Senate to
become a program instructor for the Close Up Foundation. When she moved back to California, she pursued
her interest in education, teaching social studies at a
local high school even after being sworn in as a member
of the State Bar of California in 1985.
As the director of business and legal issues programs
for the Constitutional Rights Foundation since 1987,
Elenor supervises program development and staff
activities for a variety of citizenship and law-related
education programs.
Elenor believes that she practices the law as every
citizen should, and that it is the responsibility of every
individual-not just lawyers-to be aware of the
fundamental concepts of law and our legal system.
Furthermore, it is the duty of the educational and legal
communities to de-mystify the law for young people
and challenge them in positive ways to understand and
accept this responsibility of citizenship. She will address
this view in "Living Law: A Different Perspective."
The reception begins at 5:30, followed by dinner
at 6:00. If you can't make the dinner, come at 7:00 for
the talk.