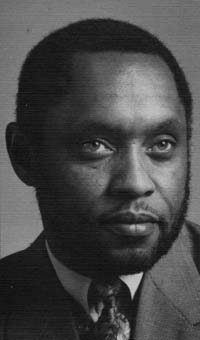 Returning Decency to the Political Process: Reflections on the Justice Thomas Hearings
JOHN DOGGETT '69
THURSDAY, FEBRUARY 27, 1992
Few episodes in recent history have aroused as much controversy as the confirmation hearings of Judge Clarence Thomas. Every aspect of the committee-room drama has been criticized, from the witnesses' testimony to the behavior of the overseeing senators. It reminded some viewers of the McCarthy hearings. Claremont McKenna alum John Doggett '69 played a prominent role in this drama and is returning to his alma mater to describe his experience.

Mr. Doggett graduated from CMC in 1969, majoring in government. As a student he was the founding president of the Black Students' Union. From here he continued to Yale Law School, where he concentrated in litigation. He has been a member of the staffs and acting directing attorney of civil legal services programs in Connecticut and California. In addition he has served as the director of the Legal Services Department of the State Bar of California. He later received his MBA from Harvard and has worked in New York, Washington, D.C., and Denmark.

Currently Mr. Doggett is the president and founder of International Management Development Center, which develops and delivers training programs for private and public sector clients around the world. He specializes in global competition, competitive analysis, strategic implementation, and international marketing. He is also an adjunct assistant professor of international management and marketing at the Graduate School of Business at the University of Texas in Austin.

Few people escaped the Thomas hearings without a strong opinion as to who was telling the truth. No doubt that controversy will spill over into this presentation. Don't miss the fireworks. Mr. Doggett's speech, entitled "Returning Decency to the Political Process: Reflections on the Justice Thomas Hearings," will commence at 7:00, preceded by dinner at 6:00. Mr. Doggett will be available for comments at the reception beginning at 5:30.