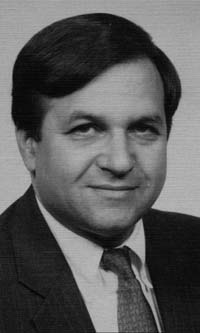 The Ins and Outs of International Law Practice
PERRY LERNER '65 P'89
TUESDAY, MARCH 3, 1992
The Marian Miner Cook Athenaeum is pleased to welcome Perry Lerner, a lawyer with the law firm O'Melveny and Myers. Mr. Lerner specializes in international tax planning for foreign persons investing in the U.S. and for Americans and American companies investing abroad. His work involves foreign and domestic joint ventures, investments in U.S. and foreign real estate, mergers and acquisitions of U.S. and foreign companies, intercompany pricing matters, and international financings. He also represents U.S. and foreign high net worth individuals in business and tax planning matters.

From January 1988 to August 1991 Mr. Lerner was the managing partner of the firm's London office. While in London, he acted for the developers of the Canary Wharf project in London's Docklands, U.S. and Japanese investors in U.K. and European real estate, and U.S. and foreign parties in European mergers and acquisitions. He advised the Barcelona, Albertville, Lillehammer, and International Olympic Committees on the U.S. tax aspects of the Olympic Games. He also advised several U.S. and foreign clients in connection with the tax aspects of their overseas activities, including Bankers Trust, Security Pacific-Hoare Govett, and The Walt Disney Company.

Mr. Lerner graduated from CMC in 1965 and earned a JD from Harvard Law School in 1968. He is the father of Marci Lerner, CMC class of 1989, who is currently in law school in New York.

Please join us for an exciting look at aspects of international law. Dinner begins at 6:00 followed by Mr. Lerner's presentation at 7:00. You are also welcome to the reception at 5:30. Just fill out the enclosed reservation form.