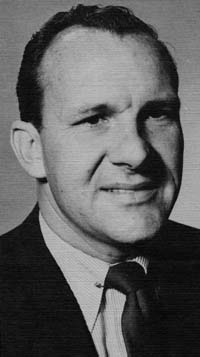 The War of Words: Issues of Concern in the U.S.-Japan Relationship
MICHAEL ARMACOST
TUESDAY, APRIL 7, 1992 4:00 p. m. McKENNA AUDITORIUM
Claremont McKenna College is proud to welcome Ambassador Michael Hayden Armacost, who will be speaking at McKenna Auditorium at 4:00. This address is sponsored by the College's Res Publica Society.

Mr. Armacost arrived in Tokyo to assume duties as the twenty-third U.S. ambassador to Japan on May 8, 1989. Prior to being named ambassador, Armacost was under secretary for political affairs with the State Department, a position he assumed in 1984. He is a career member of the Senior Foreign Service, Class of Career Minister.

Mr. Armacost served as ambassador to the Philippines from February 1982 to May 1984. From 1980-82 he was deputy assistant secretary of state for East Asian and Pacific affairs. In 1978-80 he served as Deputy Assistant Secretary of Defense, and in 1977-78 he was senior staff member for East Asia at the National Security Council. From 1972 to 1974 he was special assistant to the ambassador to Japan. He was a member of the policy planning staff at the State Department, first in 1969-72 and again in 1974-77.

Ambassador Armacost has lectured at Georgetown University and The Johns Hopkins University and has been a visiting professor of international relations at the International Christian University in Tokyo. From 1962-68 he was an assistant professor and instructor of government at Pomona College.

He received his bachelor's degree from Carleton College followed by a master's degree and Ph.D. from Columbia University.

Please note that the speech will be held in McKenna Auditorium at 4:00 and promises to be exciting.