Athenaeum Location
Print Newsletter
September 14, 1992
Vol. 08, No. 01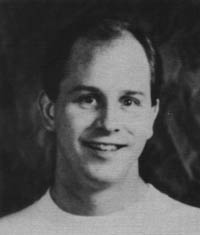 Dating, Relating, But Not Yet Mating
BOB HALL
MONDAY, SEPTEMBER 14, 1992
Sexual conflict is a too common reality of college life. One out of six college women is a victim of date rape each year. Between 75 and 80 percent of all rapes are committed by an acquaintance. Bob Hall, founder and president of Learning to Live with Conflict Inc., will address possible protections against these numbers in his presentation "Dating, Relating, But Not Yet Mating."

Mr. Hall approaches the serious topic of sexual communication and conflict with a humorous flare. "I'm hoping the comedy releases inhibitions in people so they can feel more comfortable speaking about this subject," he said. Communication is central to Hall's theme of "Hands Off Let's Talk." He faults differing sexual agendas for the poor communication between men and women. His presentation advises men and women to rethink traditional gender roles and examine the factors which affect personal values and sexual orientation.

Mr. Hall holds a bachelor's degree in business administration from the Rochester Institute of Technology and is a certified mediator for the New York State Unified Court System. He also has a black belt in judo and was chief instructor of the martial art at R.I.T. from 1981 to 1984. Since 1987 he has helped colleges and universities across the nation address sexual communication problems using the tools of conflict resolution. He has received virtually unanimous acclaim for his work.

If Mr. Hall's last visit to the Athenaeum is any indication, you don't want to miss this encore performance, which is co-sponsored by the Dean of Students Office. Attend the 5:30 reception followed by dinner at 6:00 by returning the enclosed reservation slip. Everyone is welcome to Mr. Hall's presentation beginning at 6:45.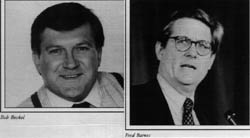 The Political State of Affairs
BOB BECKEL
FRED BARNES
TUESDAY, SEPTEMBER 15, 1992
Starting off our "Election Edition 1992" series, the Athenaeum and the John Brown Cook Association are proud to host Bob Beckel and Fred Barnes presenting "The Political State of Affairs."

Robert Beckel began his political career working for Robert Kennedy in 1968. After serving in the Peace Corps in 1970-71, he started a political consulting firm that handled campaigns across the nation. Mr. Beckel was the campaignmanager for Walter Mondale's successful bid for the Democratic nomination in 1984. In 1985 he formed the consulting firm National Strategies and Marketing Group, Inc., which specializes in grassroots campaigns and regional marketing for corporations. He is a frequent columnist for the Los Angeles Times' Sunday opinion section.

Fred Barnes is a senior editor of The New Republic a magazine of politics and cultural affairs. He has a regular column on the presidency, known as "White House Watch," and also writes about politics and the media. Barnes is a regular panelist on "The McLaughlin Group" and is seen frequently on "Crossfire" on CNN. Barnes covered the Supreme Court and the White House for The Washington Star before joining the Baltimore Sun in 1979. He joined The New Republic in 1985. The 1989 Media Guide called Barnes a "great political reporter-columnist," and the Washingtonion magazine, also in 1989, listed Barnes among Washington's top 50 journalists.

We hope you'll join us for what promises to be an exciting evening. Please return the coupon to attend the 5:30 p.m. reception, 6:00 dinner, and 6:45 presentation.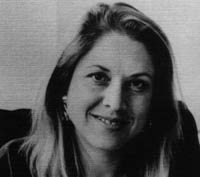 The Feminist Challenge: Abortion, Rape, and Sexual Harassment
SUSAN ESTRICH
WEDNESDAY, SEPTEMBER 16, 1992
The Webster decision of 1989 thrust abortion back onto the political stage. As we have seen in speeches, rallies, and protests this summer, a great deal is at stake in the November election. The Athenaeum is proud to present Susan Estrich speaking on "The Feminist Challenge: Abortion, Rape, and Sexual Harassment."

Susan Estrich began actively working for the pro-choice movement when she saw that "choice could be lost quietly, almost be default, if more people did not participate. During the last three years she has been at the forefront of the battle writing legal briefs for Supreme Court cases and analyzing current trends of the public battle and the impact of the court.

Ms. Estrich has also been outspoken on the lack of inclusion of women in the power system which can often victimize them, either by accident or by design.

After graduating with highest honors from Wellesley College, Estrich finished magna cum laude from Harvard Law School, where she was the first woman president of the Harvard Law Review.

She is currently a tenured professor of law and political science at USC. Previously she taught at the Harvard Law School.

Ms. Estrich was the first woman to chair a national presidential campaign when she worked for Michael Dukakis in 1988.

Her published work includes the books Real Rape (1987) and Dangerous Offenders: The Elusive Target of Justice (1988) as well as many articles in journals and newspapers, including the Los Angeles Times.

Join us for a thought-provoking presentation. The reception and dinner will begin at 5:30 followed by Ms. Estrich's presentation in McKenna Auditorium at 6:45. If you wish to attend the dinner at 6:00 p.m., please return the enclosed reservation form.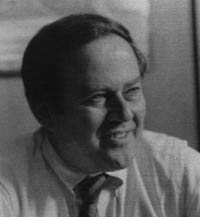 Los Angeles: April 1992 and Beyond
RAY REMY '59
THURSDAY, SEPTEMBER 17, 1992
The Marian Miner Cook Athenaeum welcomes CMC trustee Ray Remy '59, president of the Los Angeles Area Chamber of Commerce, as the first speaker in the series "Los Angeles and Beyond."

The speakers in the series will offer varied perspectives on the causes of the Los Angeles riots, the broader implications of the riots, and the future of Los Angeles. Future series speakers include Frank Zimring, who will discuss firearms, violence, and civil disorder; Cecil Murray, pastor of the First African Methodist Episcopal Church; sociologist and crime analyst Jack Katz; Angela Oh, criminal defense attorney and president of Women's Organization Reaching Koreans; Richard Rodriguez, who writes about the Mexican-American family; and Antonia Hernandez, president and general counsel for MALDEF (Mexican-American Legal Defense and Education Fund).

Mr. Remy, who holds a masters in public administration from UC Berkeley, was named president of the Los Angeles Area Chamber of Commerce in 1984. Prior to that appointment, he spent eight years as deputy mayor of Los Angeles. Following the Los Angeles riots, Mr. Remy was named to the Rebuild LA board of directors by chairman Peter V. Ueberroth.

After the riots Mr. Remy traveled to Washington, D.C., with members of the chamber of commerce's board of directors to impress upon White House and Congressional representatives the need for federal, state, and local governments to coordinate their efforts to rebuild Los Angeles.

Mr. Remy wrote an op-ed piece that appeared in the Los Angeles Times on May 29. In that piece he outlined the group's suggestions for rebuilding LA, which included reestablishing order; establishing information centers to distribute information on federal, state, and local government assistance program; passing enterprise-zone legislation; expediting the building permit process; and repairing the image of Los Angeles. "Much of what is suggested here is already being undertaken," wrote Mr. Remy in conclusion, "and there has been a tremendous outpouring of volunteer support. But only if the effort is sustained over the long haul will we avoid a new round of bitterness and frustration down the road." Please join us for a timely address on a topic that touches all our lives. Mr. Remy's address begins at 6:45, preceded by a reception at 5:30 and dinner at 6:00. To reserve your space at dinner, return the enclosed coupon to the Athenaeum.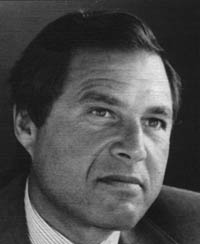 Firearms, Violence, and the Paradox of Civil Disorder
FRANK ZIMRING
MONDAY, SEPTEMBER 21, 1992
Although the civil unrest in Los Angeles occurred nearly five months ago, tonight's speaker could not be more current as the situation in Los Angeles remains tense. Frank Zimring will offer his insight on civil disorder.

Professor Zimring received his B.A. from Wayne State University and J.D. from the University of Chicago, where he served on the law faculty from 1967 to 1985. Currently, he is William G. Simon Professor of Law and director of the Earl Warren Legal Institute at the University of California at Berkeley. For the past two decades, he has studied the relation between firearms and violence, and he has helped shape gun-control policy in the U.S.

Professor Zimring is author or co-author of The Changing World of Adolescence (1982), Capital Punishment and the American Agenda (1967), The Scale of Imprisonment (1991), andThe Search for Rational Drug Control (1992)

Join us for Professor Zimring's important address, "Firearms, Violence, and the Paradox of Civil Disorder." The address begins at 6:45 p.m., following a reception at 5:30 and dinner at 6:00. To join us for dinner, please fill out the enclosed reservation form and return it to the Athenaeum.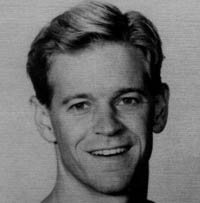 Risk, Originality and Virtuosity
PETER VIDMAR
TUESDAY, SEPTEMBER 22, 1992
At the 1984 Olympic Games in Los Angeles, Peter Vidmar established himself as not only one of the world's great gymnasts, but as an inspirational leader and motivational force as well. As captain, Vidmar led the U. S. men's gymnastics team to its first ever Olympic gold medal in a stunning upset victory over the defending world champions of the Peoples' Republic of China.

Vidmar became the first American male to win an all-around medal when he won the silver in the individual all-around competition. He scored a perfect 10 on his specialty, the pommel horse. With that he became the highest scoring U.S. gymnast in Olympic history with a 9.89 average.

Mr. Vidmar graduated from UCLA with a degree in economics. He has written articles for Parade magazine and USA Today and he has worked for CBS, NBC, and ESPN as a sports announcer. He also lectures on leadership and to the business community across the nation and across the world.

Mr. Vidmar was appointed to the President's Council on Physical Fitness and Sport. He also served on the board of directors of the United State Olympic Committee, and the executive committee of the U.S. Gymnastics Federation.

Join us for in exciting talk and demonstration. The reception begins at 5:30 p.m., followed by the presentation at 6:45 p.m. To attend dinner at 6:00, fill out and return the enclosed coupon.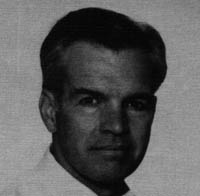 You Can Protect Yourself
SANFORD STRONG
WEDNESDAY, SEPTEMBER 23, 1992
As the crime rate continues to rise, tonight's address has particular importance. Sanford Strong, who runs a company devoted to educating people on ways to protect themselves, will offer insightful suggestions on crime protection.

Sanford Strong's career began with the San Diego Police Department, where he spent 20 years. He has worked as a supervisor and senior instructor in the use of force and defense training for new and seasoned police officers. Mr. Strong also has directed firearms and forced entry against barricaded suspects training for the police S.W.A.T. team. He has developed a California State approved training program for police supervisors in control and resolution of high risk police operations.

Mr. Strong became a spokesperson for the police department to the media and testified during judicial proceedings as an expert witness on the use of force and defense by police officers and citizens. Mr. Strong's services have been sought by corporations, associations, colleges, and high schools in the United States, Canada, and Latin America.

Please join us for Mr. Strong's exciting and informative talk. Use the reservation form to sign up for the 6:00 p.m. dinner before the 6:45 address.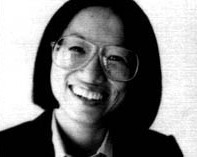 Learning From Asian American History
SUCHENG CHAN
THURSDAY, SEPTEMBER 24, 1992
The Keck Center for International and Strategic Studies and the Rose Institute of State and Local Government are proud to welcome Dr. Sucheng Chan, professor of history and chair of the Asian American studies program at UC Santa Barbara. Dr. Chan is the opening speaker of our year-long series "Asian American Spirit," which will explore the many facets of the Asian American experience and the many issues today that affect Asian Americans and American society at large. Dr. Chan will retrace the path that Asian Americans have trekked in American history.

Dr. Chan is among the United States' most prominent scholars in the history of Asian Americans. Born in China, she grew up in Malaysia and immigrated with her family to New York in 1957. After graduating from Swarthmore College, Chan received her Ph.D. in city planning and political science at UC Berkeley in 1973.

She received the 1986 Theodore Saloutos Memorial Book Award in Agricultural History for her first book, This Bittersweet Soil: The Chinese in California Agriculture, 1860-1910 (1986). Due to come out this year are Peoples of Color in the American West and Major Problems in Asian American History.

Since her years as a graduate student at Berkeley, Dr. Chan has worked actively to promote civil rights and ethnic studies in universities. As one of the first Asian Americans in the Civil Rights Movement, she marched in rallies, helped organize demonstrations, participated in sit-ins to desegregate public schools, and raised bail money for her classmates arrested in the South during the Freedom Rides. In 1978, she won a distinguished teaching award at UC Berkeley as part of the Asian American and ethnic studies faculty.

Join us for Dr. Chan's address, "Learning From Asian American History." The reception begins at 5:30 p.m., followed by the speech at 6:45 p.m. To attend dinner at 6:00 p.m., please return the enclosed reservation form.
Welcome from the Director
BONNIE SNORTUM
At the end of the 1991-92 academic year, Jil Stark stepped down as director of the Marian Miner Cook to assume a new role as community outreach coordinator. Jil has given generously of her time, creative energy, and expertise for the past five years, continuing to enhance the Athenaeum's reputation as an intellectual and cultural center.

I am privileged to follow three distinguished directors of the Athenaeum: Professor Michael Riley, Professor John Roth, and Jil Stark. It is therefore my pleasure to welcome all of you to a new semester at the Athenaeum.

The fall semester schedule is provocative and timely. As you give careful attention to the breadth of topics and outstanding speakers, artists, and musicians you might find yourself becoming an "Ath regular!" I also welcome any program suggestions that you might have.

Each Fortnightly has a reservation form sheet. You only need to return a form if you plan to eat at the Athenaeum; eating means that you will also stay for the program. However, if you are unsure of your plans you may always attend the program at 6:45 p.m. without a reservation.

The Athenaeum will also be hosting a number of student musical events in conjunction with the CMC Music Club. Please let me know if you would like to participate in a Musical Tea.

All of us at the Athenaeum are here to make your experience at Claremont McKenna College even more memorable and intellectually stimulating. Visit us for tea, brunch, Open Forum Lunch, for dinner, and to hear a speech. I look forward to seeing you at the Athenaeum during the semester.
Open Forum Lunch
WEDNESDAYS BEGINNING SEPTEMBER 16, 1992
Students, bring a faculty member. Faculty, bring a student. Join us at Open Forum lunch. As many as seven bring one faculty member, and there must be a faculty member at each of the six tables. The best lunches are Open Forum lunches at the Athenaeum. Join good company and share good food. You may sign up at the Athenaeum on Wednesday mornings if you have a faculty member. or vice versa-otherwise, individual students may sign up after 10:45 a.m.