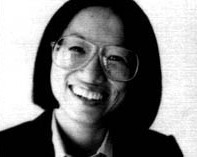 Learning From Asian American History
SUCHENG CHAN
THURSDAY, SEPTEMBER 24, 1992
The Keck Center for International and Strategic Studies and the Rose Institute of State and Local Government are proud to welcome Dr. Sucheng Chan, professor of history and chair of the Asian American studies program at UC Santa Barbara. Dr. Chan is the opening speaker of our year-long series "Asian American Spirit," which will explore the many facets of the Asian American experience and the many issues today that affect Asian Americans and American society at large. Dr. Chan will retrace the path that Asian Americans have trekked in American history.

Dr. Chan is among the United States' most prominent scholars in the history of Asian Americans. Born in China, she grew up in Malaysia and immigrated with her family to New York in 1957. After graduating from Swarthmore College, Chan received her Ph.D. in city planning and political science at UC Berkeley in 1973.

She received the 1986 Theodore Saloutos Memorial Book Award in Agricultural History for her first book, This Bittersweet Soil: The Chinese in California Agriculture, 1860-1910 (1986). Due to come out this year are Peoples of Color in the American West and Major Problems in Asian American History.

Since her years as a graduate student at Berkeley, Dr. Chan has worked actively to promote civil rights and ethnic studies in universities. As one of the first Asian Americans in the Civil Rights Movement, she marched in rallies, helped organize demonstrations, participated in sit-ins to desegregate public schools, and raised bail money for her classmates arrested in the South during the Freedom Rides. In 1978, she won a distinguished teaching award at UC Berkeley as part of the Asian American and ethnic studies faculty.

Join us for Dr. Chan's address, "Learning From Asian American History." The reception begins at 5:30 p.m., followed by the speech at 6:45 p.m. To attend dinner at 6:00 p.m., please return the enclosed reservation form.