Athenaeum Location
Print Newsletter
October 18, 2015
Vol. 08, No. 03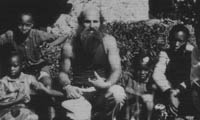 Footsteps Into Change: A Humbling African Odyssey
PATRICK GIANTONIO
MONDAY, OCTOBER 12, 1992
In January 1984, Patrick Giantonio took a walk-a very long walk. He travelled to Africa to make a 4,000 mile journey across the continent.

Over the next four-and-a-half years, he crossed Kenya, Tanzania, Zaire, Rwanda, Central African Republic, and Cameroon close to the equator in order to heighten awareness of hunger problems. After he arrived, he decided to use the opportunity to immerse himself in the cultures of Africa. He slept in villages, listened to local music, ate the village foods, and visited with families along the way.

Mr. Giantonio will present a multi-media experience with nine slide projectors and a state-of-the-art sound system to share his experiences. He will bring the sights, sounds, and the struggles of Africa and the personalities of the people he met along the way to the Athenaeum.

Plan to attend this 90-minute presentation that begins at 6:45. As always, the reception is at 5:30, and the dinner is at 6:00. Sign up for dinner by returning the reservation form.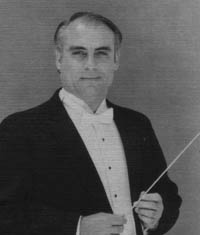 Antonin Dvorak: The Rise of Czech Nationalism
MICHAEL DEANE LAMKIN
TUESDAY, OCTOBER 13, 1992
Did you ever wonder how music can impact political movements?

Michael Deane Lamkin will be speaking on Antonin Dvorak and how the music he wrote more than one century ago contributed to the establishment of the independent country of Czechoslovakia.

His talk will serve as a concert preview to the October 24 and 25 concerts of the Claremont Chamber Orchestra, which will feature excerpts from the Slavonic Dances of Dvorak, as well as Beethoven's Symphony No. 7. The Chamber Orchestra performs Saturday, October 24, at 8:00 p.m. and Sunday, October 2 5, at 3:00 p.m. in Bridges Hall of Music on the Pomona College campus. Admission is free.

Around the time of Dvorak, most of the music of central Europe had heavy German influences. Dvorak, however, rejected this notion and wanted to produce a music to reflect his country's folk tradition. This move to establish an independent music started a wave of nationalism that still survives. Over the summer, Czechoslovakia decided to separate into two countries.

A performer and a conductor, Michael Deane Lamkin is director of the Joint Music Program at the colleges. He received his B.A. and M.A. at Baylor University and his Ph.D. in musicology from the University of Iowa. He has also studied at opera institutes in Freiburg, Germany and Grazz, Austria.

Please join us for this interesting evening, which will begin with a 5:30 reception, followed by a 6:00 dinner and a 6:45 speech. To reserve your place at dinner, please return the enclosed reservation form.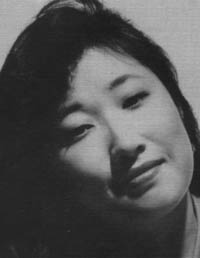 Confessions of an Asian American Filmmaker and Other Tales of Woe
RENEE TAJIMA
WEDNESDAY, OCTOBER 14, 1992
Continuing our series on the "Asian American Spirit," the Athenaeum welcomes Renee Tajima.

Ms. Tajima is an Oscar-nominated filmmaker and film critic for National Public Radio. This year, she will complete production on a new feature-length documentary, Fortune Cookies: The Search for Asian America, which will air on PBS as a part of the "Rediscovering America" series.

A former resident of Altadena, California, Ms. Tajima first became involved with Asian-American affairs at John Muir High School, where she and a group of students and teachers got together to learn from each other about Asian-American heritage. She later attended Harvard College and Massachusetts Institute of Technology.

Renee Tajima has been a fellow in documentary film at the Rockefeller Foundation and the New York Foundation for the Arts and lectures widely at universities and cultural institutions on Asian Americans and media issues. Her visit to CMC is co-sponsored by the Keck Center.

Start this interesting evening with a reception at 5:30. Dinner is served at 6:00, and the speech will start at 6:45. Please sign up for dinner using the enclosed reservation form.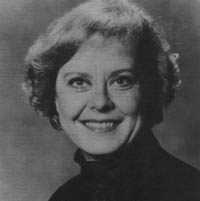 Improving the California Business Climate in Election Year 1992
JAN HALL
THURSDAY, OCTOBER 15, 1992
The recent economic woes of California make tonight's speaker especially important. Jan Hall is the deputy secretary for commerce and housing of the state's business, transportation, and housing agency. The agency oversees the operations of 14 state departments, including the Highway Patrol, Caltrans, and business regulatory departments such as banking and corporations. These departments have 38,000 employees and budgets totaling more than $6 billion. Ms. Hall's responsibilities include management of the state's commerce and housing departments.

Ms. Hall was appointed deputy secretary for commerce and housing by Governor Pete Wilson on April 29, 1991, after serving as vice president of CBC, a public affairs consulting firm.

An active member of her community, Ms. Hall has served as a member of the Long Beach City Council from 1978 to 1990. She chaired the Benefit Assessment Task Forces which were responsible for generating $130 million and $75 million, respectively, in private sector dollars for the first and second phases of the Metro-Rail in Los Angeles.

Ms. Hall was appointed to the Commission on the Status of Women by Governor George Deukmejian in 1985 and served for five years; she served as chair for two. Ms. Hall, who is the highest ranking woman in the Wilson administration, is also active in the Long Beach Federation of Republican Women and the Junior League of Long Beach. Ms. Hall's appearance is sponsored by the John Brown Cook Association and is part of the "Election Edition 1992" series.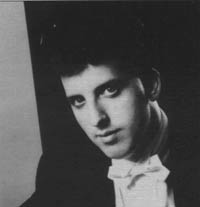 Russian Nights
JEFFREY BIEGEL
WEDNESDAY, OCTOBER 21, 1992
An evening of "rare gems from the Golden Age of Russian piano literature" will be offered by pianist Jeffrey Biegel to those persons clever enough to reserve this date on their calendar.

"He is a splendid musician and brilliant performer." These words of the late Leonard Bernstein helped launch a career that began with Jeffrey Biegel's 1986 debut in the Lincoln Center for the Performing Arts' Alice Tully Hall. He has since been heard in recital all over the world, from Boston to Tokyo.

After beginning with the familiar Ballade No. 1 in G Minor (1835) by Chopin, Mr. Biegel will discuss as well as perform pieces by Scriabin, Cesar Cui, Moszkowski, Anton Rubinstein, and Schulz-Evler.

All this will be preceded by a splendid dinner created by chef Dave-an evening not to be missed! If you wish to join us for dinner, please return the enclosed reservation form. Otherwise, arrive at 6:45 for an exciting program.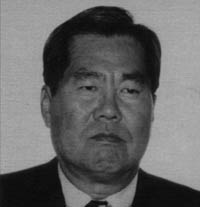 Video, Lies, and Riots: An Examination of the Relationship Between the Media and Korean Americans
TONG SUHR
MONDAY, OCTOBER 26, 1992
The Athenaeum is pleased to bring Tong S. Suhr to discuss the media as it relates to Korean-Americans. Mr. Suhr has been very active in the Korean-American community in Los Angeles and is an ideal discussant of this issue.

Mr. Suhr attended the University of Oregon's School of Journalism, receiving his B.A. He then went on to do graduate work, also in journalism, at UCLA. Mr. Suhr finally concluded his schooling by attending Southwestern University College.

He now runs his own law firm in Los Angeles that handles transnational transactions involving the U.S. and Pacific Rim countries. In addition, the office handles corporate, business, personal injury, real property, immigration, and family law matters. Mr. Suhr is a member of several organizations, from the State Bar of California to the International Association of Korean Lawyers. Mr. Suhr's appearance is co-sponsored by the Keck Center.

Please join us in welcoming a man who has been very active in his community. The reception begins at 5:30p.m., followed by the speech at 6:45 p.m. To attend the dinner at 6:00 p.m., please return the reservations form.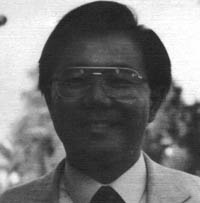 Legal Aspects of Immigration
STEWART KWOH
TUESDAY, OCTOBER 27, 1992
Immigration policy has become an explosive issue in the United States. It poses a moral dilemma for a country made up of immigrants that now faces a rapidly growing population and many other challenges intensified by immigration. The Marian Miner Cook Athenaeum welcomes Stewart Kwoh to address the "Legal Aspects of Immigration." Since 1988 Mr. Kwoh has been a member of the steering committee for the Coalition for Humane Immigration Rights of Los Angeles.

Mr. Kwoh received his J.D. degree from UCLA in 1974. He has been active in the Asian community and the greater Los Angeles area, serving on many boards including Bank of America's Social Policy Advisory Committee, Magma Pacific Investments (a small business investment company), and Leadership Education for Asian Pacifics. He is also a board member on the committee to rebuild Los Angeles. Since 1983 Mr. Kwoh has served as the Executive Director of the Asian Pacific American Legal Center of Southern California. Mr. Kwoh's visit to CMC is co-sponsored by the Rose Institute.

We hope you will join us for Mr. Kwoh's presentation and the continuation of our series on "The Asian American Spirit." The reception begins at 5:30, followed by dinner at 6:00 and the speech at 6:45 p.m. To join us for dinner return the enclosed reservation form.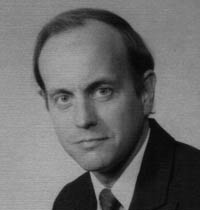 RU486: The Collision Between Science and Politics
DAVID GRIMES
WEDNESDAY, OCTOBER 28, 1992
Planned Parenthood often finds itself in the center of debates over the issue of how to counsel and deal with unwanted pregnancies. When RU486, the "abortion pill," became available in Europe another log was added to the fire burning over the question of abortion in the United States. The Athenaeum, together with the Pomona Valley Friends of Planned Parenthood Los Angeles, proudly welcomes Dr. David Grimes, who has often been at the center of these debates, to address "RU486: The Collision Between Science and Politics."

Dr. Grimes is professor of obstetrics and gynecology and professor of preventative medicine at the University of Southern California, Medical School. He received his B.A. from Harvard University and his M.D. from the University of North Carolina, Medical School. After completing his residency he joined the United States Public Health Service Center for Disease Control. He has distinguished himself in research on reproductive health, including sexually transmitted diseases, elective abortion, and contraception. He is a member of the board of directors of Planned Parenthood of America and also an international consultant for the World Health Organization. He has received humanitarian awards for his service and awards of excellence for his teaching.

Dr. Grimes participated in a study of RU486 from 1984-1990 when it was available for research purposes. In a report on his research, he stated, "Our experience with the drug corroborated that of other scientists around the world: RU486 is safe, effective and popular."

Please join us for a presentation that is both timely and provocative. Dr. Grimes speaks at 6:45 p.m., following a reception at 5:30 and dinner at 6:00. Reserve your space at dinner by returning the enclosed coupon.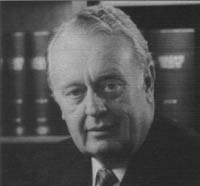 The Economics and Politics of Corporate Investment in South Central Los Angeles
ROGER STANGELAND
THURSDAY, OCTOBER 29, 1992 12:15 p.m.
The Athenaeum proudly welcomes an exemplary business leader in Southern California to continue our series "Los Angeles and Beyond." Roger Stangeland, chairman and chief executive officer of the Vons Companies Inc., will address the "Economics and Politics of Corporate Investment in South Central Los Angeles."

Last July, Mr. Stangeland announced that Vons would significantly expand its urban store development strategy to commit greater investment into neglected areas. Vons will invest $100 million to build new stores throughout the Los Angeles area, estimated to create 1,000 to 2,000 new permanent jobs. The Vons program includes recruitment and intensive job training of local residents working with community skills centers.

Mr. Stangeland began his career in retail sales with his own business in sporting goods. After numerous advancements in the retail food industry, he became the chief executive officer of Vons in 1984. He has also been active in the community, having served as chairman of the Hugh O'Brien Youth Foundation and for the Boy Scouts of America, Los Angeles Council.

We hope you will join us for Mr. Stangeland's presentation. Lunch will begin at 11:45 a.m. and the presentation will begin at 12:15 p.m. Sign up for lunch by returning the enclosed reservation form.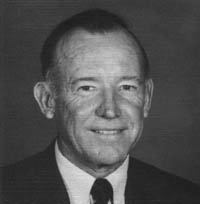 The Pacific Rim and the United States
RONALD HAYS
THURSDAY, OCTOBER 29, 1992
The Keck Center for International and Strategic Studies is proud to welcome retired Admiral Ronald Hays of the United States Navy to speak on "The Pacific Rim and the United States."

Admiral Hays received a Bachelor of Science in 1950 from the United States Naval Academy. Over his forty-plus years of service, he had two combat tours of Vietnam and fifteen years of work in planning, programming, and budgeting. He was a senior naval commander in Europe and then went on to command all U.S. military forces as commander-in-chief in the Pacific, extending from the west coast of the U.S. to the east coast of Africa. After retirement from the military in 1988, Admiral Hays has become active once again, this time as a civic leader. This includes membership on the boards of several charitable organizations and chief operating officer of a nonprofit technology research organization involved in renewable energy research, information technology, biotechnology, and education and training in the South Pacific region.

We hope you will join us for Admiral Hays' presentation. The reception will begin at 5:30 p.m., followed by his address at 6:45 p.m. To attend the dinner at 6:00, please return the enclosed reservation form.
Fellows Update
USHA KOTELAWALA
MORGAN WANDELL
ROY WILLIAMS
This year the Athenaeum is taking a slightly different approach to Open Forum Lunch. We will post a topic for discussion and provide informational material at Tuesday tea so, if you want, you will be able to engage your friends and faculty guests in a lively discussion around the lunch table. Please bring your ideas for topics to Usha, Morgan, or Roy.

As a reminder, you don't need to make a reservation to attend the evening program, which begins at 6:45 p.m. However, to reserve space at dinner you must complete the reservation form. Would you like to sit at the head table for dinner? Then call Roy at ext. 5449.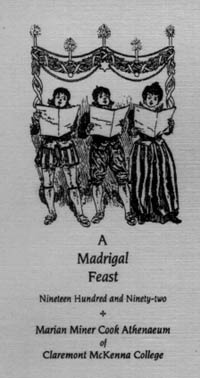 The Madrigal Feast
A Special Notice to the CMC Community
The Madrigal dinner is back! The Tenth Annual Madrigal Feast will again return to the Athenaeum featuring the Concert Choir of the Claremont Colleges and the medieval cuisine of the MMC Athenaeum

There are three dates still open: Thursday, December 3; Tuesday, December 8; and Thursday, December 10. Due to the popularity of the Madrigal you are encouraged to sign up as soon as possible. Seating is on a first-come basis. The CMC community-students, faculty, and staff will get a preferential sign-up period now through October 21. After that all other Claremont college students may sign up.

Use the reservation coupon to sign up, and be sure to include your payment and meal card number when turning in your reservation at the Athenaeum office. If you wish to sit with a group, please turn in a list of all names and meal card numbers with your payment. We have a limited number of tables that can seat 8 or 10 people. CMC students with meal card $10.00 per person
CMC students without meal card $13.00 per person
CMC faculty and staff (limit two tickets per person) $15.00 per person
Claremont Colleges students with meal card $12.00 per person
Claremont Colleges students without meal card $17.00 per person
Claremont Colleges faculty and staff (limit two tickets per person) $23.00 per person
Community persons $30.00 per person

Seating for each Madrigal Feast will begin at 6:00 p.m. with dinner beginning at 6:30 p.m. and concluding around 9:30 p.m. after the concert following each meal. All guests to the feast are expected to remain for the concert.

Where you sit at the Madrigal is entirely dependent upon when your paid reservation is received. Get a group of friends to sign up to sit together so that you may all have an unforgettable time at the Tenth Annual Madrigal Feast at the Marian Miner Cook Athenaeum.