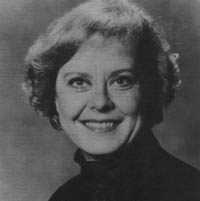 Improving the California Business Climate in Election Year 1992
JAN HALL
THURSDAY, OCTOBER 15, 1992
The recent economic woes of California make tonight's speaker especially important. Jan Hall is the deputy secretary for commerce and housing of the state's business, transportation, and housing agency. The agency oversees the operations of 14 state departments, including the Highway Patrol, Caltrans, and business regulatory departments such as banking and corporations. These departments have 38,000 employees and budgets totaling more than $6 billion. Ms. Hall's responsibilities include management of the state's commerce and housing departments.

Ms. Hall was appointed deputy secretary for commerce and housing by Governor Pete Wilson on April 29, 1991, after serving as vice president of CBC, a public affairs consulting firm.

An active member of her community, Ms. Hall has served as a member of the Long Beach City Council from 1978 to 1990. She chaired the Benefit Assessment Task Forces which were responsible for generating $130 million and $75 million, respectively, in private sector dollars for the first and second phases of the Metro-Rail in Los Angeles.

Ms. Hall was appointed to the Commission on the Status of Women by Governor George Deukmejian in 1985 and served for five years; she served as chair for two. Ms. Hall, who is the highest ranking woman in the Wilson administration, is also active in the Long Beach Federation of Republican Women and the Junior League of Long Beach. Ms. Hall's appearance is sponsored by the John Brown Cook Association and is part of the "Election Edition 1992" series.