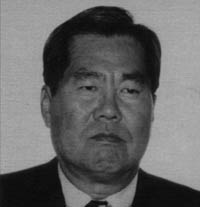 Video, Lies, and Riots: An Examination of the Relationship Between the Media and Korean Americans
TONG SUHR
MONDAY, OCTOBER 26, 1992
The Athenaeum is pleased to bring Tong S. Suhr to discuss the media as it relates to Korean-Americans. Mr. Suhr has been very active in the Korean-American community in Los Angeles and is an ideal discussant of this issue.

Mr. Suhr attended the University of Oregon's School of Journalism, receiving his B.A. He then went on to do graduate work, also in journalism, at UCLA. Mr. Suhr finally concluded his schooling by attending Southwestern University College.

He now runs his own law firm in Los Angeles that handles transnational transactions involving the U.S. and Pacific Rim countries. In addition, the office handles corporate, business, personal injury, real property, immigration, and family law matters. Mr. Suhr is a member of several organizations, from the State Bar of California to the International Association of Korean Lawyers. Mr. Suhr's appearance is co-sponsored by the Keck Center.

Please join us in welcoming a man who has been very active in his community. The reception begins at 5:30p.m., followed by the speech at 6:45 p.m. To attend the dinner at 6:00 p.m., please return the reservations form.