Athenaeum Location
Print Newsletter
January 18, 1993
Vol. 08, No. 05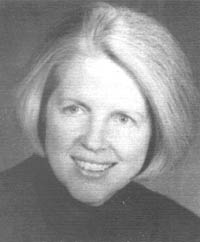 Lying, Truth, and Truthfulness
SISSELA BOK
WEDNESDAY, JANUARY 20, 1993
Is it ever all right to lie? Are there times in public and private life when lying is acceptable? Dr. Sissela Bok has examined the moral questions raised by lying in government, medicine, law, academia, journalism, within families, and among friends. In her book Lying (1978), Dr. Bok thoughtfully examines the phenomenon of lying from antiquity until the present. She explores the moral questions raised by lying and the justifications offered for telling lies.

As a philosopher, Dr. Bok has written several books and numerous articles for books and journals on topics ranging from euthanasia and abortion, to non-violence and to ethics in education.

Dr. Bok received her Ph.D. in philosophy from Harvard University after earning an M.A. in clinical psychology from George Washington University. In addition to her current position as professor of philosophy at Brandeis University, Dr. Bok is the member of the Advisory Council for the Institute for Global Ethics and several other national and international organizations.

Dr. Sissela Bok's appearance at the Athenaeum is sponsored by the Gould Center for Humanistic Studies.

We hope you will join us for a probing examination of "Lying, Truth, and Truthfulness."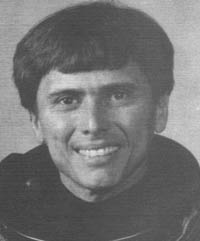 United States and Russian Cooperation: The Next Phase in Space Research
FRANKLIN CHANG-DIAZ
THURSDAY, JANUARY 21, 1993
The Athenaeum is proud to present Franklin Chang-Diaz, one of the mission specialists for an upcoming space shuttle flight, which will include a Russian cosmonaut as a crewmember.

Dr. Chang-Diaz has flown three previous shuttle flights, most recently on Mission 46 last August. This mission was designed to deploy the European Retrievable Carrier (EURECA) and conduct the first Tethered Satellite System (TSS) test flight. In 1989 Dr. Chang-Diaz was flight engineer aboard the Space Shuttle Atlantis during a mission that saw the deployment of the Galileo spacecraft on its journey to explore Jupiter. In 1986 he participated in a flight of the Space Shuttle Columbia, during which he aided in the deployment of a satellite and conducted experiments in astrophysics. Dr. Chang-Diaz has logged more than 457 hours in space.

Born in San Jose, Costa Rica, Dr. Chang-Diaz was educated at the University of Connecticut. He received a doctorate in applied plasma physics from the Massachusetts Institute of Technology He was selected by NASA in 1980 and became an astronaut in 1981. From October 1984 to August 1985, he was leader of the astronaut support team at the Kennedy Space Center.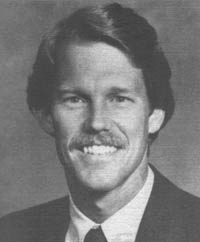 Politics, Markets, and America's Schools
TERRY MOE
MONDAY, JANUARY 25, 1993
For a decade, Americans have debated how to best reform the failing school system. In recent years, school choice has emerged as a promising but controversial market-based approach to change. Under a choice plan, parents would receive educational vouchers applicable to a school of the parents' choosing, public or private. Terry Moe, one of the nation's leading proponents of school choice, will speak on why this method of reform is the only way to improve America's schools.

Professor Moe co-authored the landmark institutional study of America's school system, entitled Politics, Markets, and America's Schools (1990), and emerged as one of the leading proponents of school choice.

In addition to teaching political science at Stanford, Professor Moe has also served on the faculty of Michigan State University and as a senior fellow at the Brookings Institution in Washington, D.C. His research centers around American political institutions.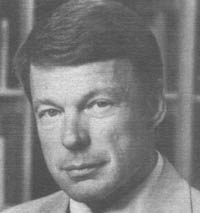 Old Politics or New? Race and International Relations in the 1990s
P. EDWARD HALEY
TUESDAY, JANUARY 26, 1993 12:15 p.m.
The Marian Miner Cook Athenaeum is beginning a new series at noon time called "Faculty Focus." Starting off the series and the new year, Dr. P. Edward Haley will provide a global and national outlook as he discusses "Old Politics or New? Race and International Relations in the 1990s."

Professor Haley's scholarly focus on international relations makes him a most appropriate speaker to address the emerging concerns of the 1990s. His most recent book, Overtaken by Events: George Bush and the World, 1989-1993, focuses on foreign policy during the Bush administration. In his book Haley asserts that success in foreign policy depends on the greater national welfare. He discusses the goal of a "domestic consensus on the appropriate ends and means of government that will allow the American people to get on with solving the problems they share with one another in constructive and humane ways without having obvious alternatives denied on narrow ideological grounds."

Professor Haley is senior research associate for the Keck Center for International and Strategic Studies and professor of international relations at CMC. He is an International Fellow of the Council on Foreign Relations and a member of the International Institute for Strategic Studies in London. He has written and edited several books on nuclear control as well as books on Qaddafi and the United States Since 1969 (1984) and Congress and the Fall of South Vietnam and Cambodia (1982).

Lunch is served at noon; Professor Haley speaks at 12:15 p.m.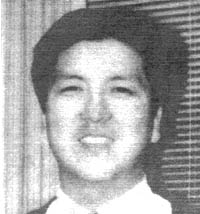 Race Relations and Political Empowerment
BONG HWAN KIM
TUESDAY, JANUARY 26, 1993
How do we empower disenfranchised members of society? Bong Hwan Kim has worked to foster social change in the Korean-American community by focusing on the youth. He is the Executive Director of the Korean Youth Center (KYC) in Los Angeles. Under his leadership, KYC has participated in coalitions with African-American and Latino organizations to begin addressing the interracial hostilities that continue to plague our youth. Recently, for example, he helped to mediate an altercation at Granada Hills High School between Korean and African-American youths and organized a multiracial youth conference to address racism and prejudice.

Additionally, Mr. Kim has helped to improve many other area of the Korean community. With his help, a commercial real estate project was built for eight Korean businesses; in December 1993, an affordable housing project will be completed for 19 Korean families. He also assisted in the design and development of a multi-ethnic senior citizens center.

As a member of the committee to Rebuild Los Angeles, Mr. Kim is in a position to provide valuable insight into the manner in which the community of Los Angeles is facing up to its problems and planning for the future.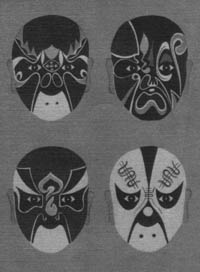 Year of the Rooster, Dahan Tiensen Chinese Culture Club
LUNAR NEW YEAR CELEBRATION
THURSDAY, JANUARY 28, 1993
The Athenaeum has planned a splendid evening in celebration of the Chinese New Year, "The Year of the Rooster." Following a meal of delicious Chinese cuisine, guests will move to McKenna Auditorium for a performance of scenes from Chinese opera in the traditional style of Peking Opera.

The traditional Chinese opera consists of singing, acting, reciting, and fighting and is accompanied by gongs, drums, strings, and bamboo flutes. The dances and unique costumes of this complex form of stage art make for an exciting evening of theater.

The Dahan Tiensen Chinese Culture Club, which is presenting this opera, was formed in Taiwan twenty years ago by professional and amateur musicians. The group made its American debut in 1981 and has toured extensively throughout the United States and Europe.

Special thanks to Karen Rosenbaum for her assistance in arranging this event.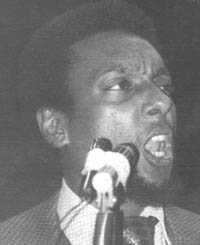 Martin Luther King Jr. Commemoration
KWAME TURE
MONDAY, FEBRUARY 1, 1993
The Athenaeum presents Dr. Kwame Ture (formerly known as Stokely Carmichael) as the Martin Luther King Jr. birthday speaker. His more than 20 years of political experience have given him an understanding of the trends, ideas, and progress of democratic and human rights movements across the globe.

Dr. Ture is a political activist, scholar, and traveler of the world. He was a leading organizer in the Civil Rights, Black Power and Pan African movements in the 1960s. Dr.Ture has lectured at universities around the country and throughout Africa and the Middle East, including the University of Liberia and the University of Sudan.

Kwame Ture presents and persuasively argues for a fundamentally different philosophy, objective, and strategy for solving the complex problems affecting African and other oppressed people throughout the world. He is an organizer for the All-African People's Revolutionary Party which has been building across college campuses.

We hope you'll join us for what promises to be a challenging and dynamic talk!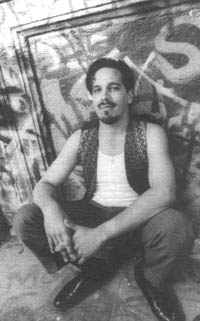 Los Angeles and Beyond: A Journalist's Perspective
RUBEN MARTINEZ
TUESDAY, FEBRUARY 2, 1993
Ruben Martinez, senior editor of the LA. Weekly, will offer his perspective on the causes and implications of the Los Angeles riots as the Athenaeum's series on that topic continues into the second semester.

Mr. Martinez, along with other LA. Weekly writers, received the Greater Los Angeles Press Club Certificate of Excellence for their coverage of the aftermath of Rodney King's beating.

Mr. Martinez co-hosts KCET-TV's public affairs program "Life and Times," is a contributing editor for Mas Magazine in the United States, La Pusmoderna in Mexico City, and the bilingual music review El Acordeon, and is a correspondent for Pacific News Service.

Mr. Martinez is the author of The Other Side: Fault Lines, Guerrilla Saints, and the True Heart of Rock 'n' Roll, published in 1992. He was also featured in Sex, Death and God in Los Angeles (1992), edited by David Reid.

A poet, Ruben Martinez has received several awards, including a Santa Monica Arts Council Prize for poetry, a fellowship from the California Arts Council for creative writing, and a poetry prize in the UC Irvine Chicano Literary Contest.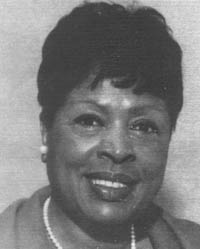 The Los Angeles Riots: What Lies Ahead?
DIANE WATSON
WEDNESDAY, FEBRUARY 3, 1993
Continuing the series on the Los Angeles riots, the Athenaeum is very pleased to welcome state Senator Diane Watson. Senator Watson will discuss the root the 1992 riots in Los Angeles, the current status of the Los Angeles community, and her projections for the future of Los Angeles.

In 1978, Diane Watson became the first Afirican-American woman elected to the California State Senate. She was reelected to the seat in the 28th District in 1982, 1986, and 1990. Watson has been recognized for her outstanding service by many groups, including the National Organization of Women, the California League of Conservation Voters, the National Association for the Advancement of Colored People, the State Council on Developmental Disabilities, the University of California at Los Angeles, and the California Trial Lawyers. She is the founder of the National Organization of Black Elected Legislators/Women and a member of numerous other legislative and community organizations.

Of special interest to the CMC community, Senator Diane Watson is the aunt of Will Watson '93, ASCMC president.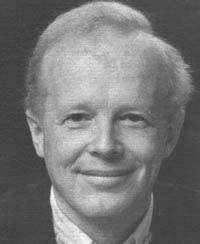 The Pursuit of Happiness: Who is Happy-and Why?
DAVID MYERS
THURSDAY, FEBRUARY 4, 1993
What is happiness and how can we attain it? Does happiness favor those of a particular age or sex? Does it come with being young or old? How important are friendships? marriage? work? spirituality? It seems that the vast amount of studies of depression, anxiety, and stress have overshadowed the study of satisfaction, positive mood, and well-being.

In his latest book, David Myers reports on the new scientific search for joy and how these discoveries inform our own personal quest for happiness. Dr. Myers' book stimulates reflection on both personal priorities and how we can create a world better designed to enhance human well-being.

A social psychologist, Dr. Myers is an award-winning teacher at Michigan's Hope College and recipient of the Gordon Allport Prize for his experiments on group influence, research funded by the National Science Foundation. He is the author of nine books, including Psychology (1989), the most widely studied text in the field.