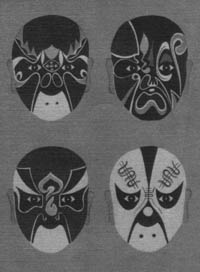 Year of the Rooster, Dahan Tiensen Chinese Culture Club
LUNAR NEW YEAR CELEBRATION
THURSDAY, JANUARY 28, 1993
The Athenaeum has planned a splendid evening in celebration of the Chinese New Year, "The Year of the Rooster." Following a meal of delicious Chinese cuisine, guests will move to McKenna Auditorium for a performance of scenes from Chinese opera in the traditional style of Peking Opera.

The traditional Chinese opera consists of singing, acting, reciting, and fighting and is accompanied by gongs, drums, strings, and bamboo flutes. The dances and unique costumes of this complex form of stage art make for an exciting evening of theater.

The Dahan Tiensen Chinese Culture Club, which is presenting this opera, was formed in Taiwan twenty years ago by professional and amateur musicians. The group made its American debut in 1981 and has toured extensively throughout the United States and Europe.

Special thanks to Karen Rosenbaum for her assistance in arranging this event.