Athenaeum Location
Print Newsletter
February 8, 1993
Vol. 08, No. 06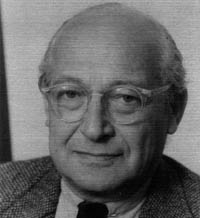 Vietnam: From a Hawk's Perspective
WALT WHITMAN ROSTOW
MONDAY, FEBRUARY 8, 1993
Sign up for an evening with former top foreign policy adviser to presidents Kennedy and Johnson, Wait Whitman Rostow.

In January 1961, President Kennedy appointed Dr. Rostow as deputy special assistant to the president for National Security Affairs. He served in that capacity until December 1961, when he was appointed counselor and chairman of the Policy Planning Council for the State Department. In 1966, President Johnson called him back to the White House as his special assistant for national security affairs.

In his positions within the administrations, Dr. Rostow acted as one of the chief architects of U.S. policy towards Vietnam. He has said that "the greatest error" made during the 1960s was that the United States did not react sooner and more forcefully to the North Vietnamese threat against its neighboring countries.

Professor Rostow is Rex G. Baker Professor of Political Economy at the University of Texas, Austin, and the author of more than thirty books. He has taught at Massachusetts Institute of Technology, Columbia University, and Cambridge University. Dr. Rostow received a B.A. and Ph.D. at Yale University and a B.A. from Oxford University.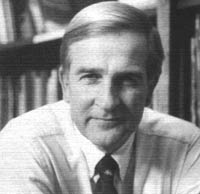 The Changing Costs of Education
GORDON BJORK
TUESDAY, FEBRUARY 9, 1993 12:15 p.m.
In the second "Faculty Focus" luncheon of the semester, Professor Gordon Bjork will share with us his latest work on the relationship between changes in U.S. demography and the cost of education. He will address the strains that the cost of education will place on the changing U.S. economy.

Professor Bjork is the Jonathon B. Lovelace Professor of Economics at CMC. Around campus, Professor Bjork is known for his teaching in the Philosophy, Politics, and Economics program, Theory and Practice of Commercial Banking (or, as students call it, "Bank Sim"), and the Development of the American Economy. His scholarly interests cover a wide variety of areas. He has written books on the development of capitalism in America, the economics and politics of land use planning and environmental controls, and the American economy during the colonial period. Currently, he is working on a book on the structural changes taking place in the economy.

Bjork has led a truly distinguished academic life. After graduating from Dartmouth College, he went to Oxford on a Rhodes Scholarship and in 1963 received a Ph.D. in economics from the University of Washington. He has taught at several Canadian universities, Columbia University, and the University of Hawaii and served as president of Linfield College, a small private school in Oregon. Professor Bjork has won two George Washington Honor medals for distinguished achievement in economic education.

Lunch is served at 11:45 a.m.; Professor Bjork speaks at 12:15.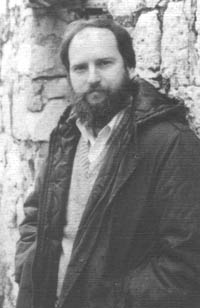 Report from Moscow
DAVID SHIPLER
TUESDAY, FEBRUARY 9, 1993
From 1975-1979, David K. Shipler served as the New York Times correspondent in Moscow, and for the last two years, he served as bureau chief.

Out of his Moscow experience, Mr. Shipler wrote the bestseller Russia: Broken Idols, Solemn Dreams, published in 1983. Widely acclaimed by critics, the book won the Overseas Press Club Award that year for the best book on foreign affairs.

Over the years, Mr. Shipler has made a number of return visits to Moscow and has kept up-to-date on the reforms taking place. His Tuesday night address will focus on the current state of affairs in Russia.

Mr. Shipler also served as bureau chief of the New York Times in Jerusalem from 1979-1984. In 1986, he won a Pulitzer Prize for his book on the Arab-Israeli dilemma, entitled Arab and Jew: Wounded Spirits in a Promised Land (1986). He is a graduate of Dartmouth College.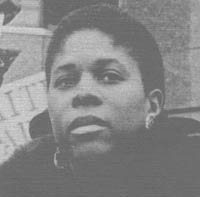 The Making of a Fringe Candidate
LENORA FULANI
WEDNESDAY, FEBRUARY 10, 1993
For Dr. Lenora Fulani, "politics is a continuation of the '60s fight for empowerment." Dr. Fulani, chairperson of the New Alliance Party, completed her second bid for the presidency in the 1992 election after becoming the first African-American woman to be on the ballot in every state in 1988. Described as a "fringe candidate," Fulani knew she would not. win, but more important to her was continuing a fight for "independent politics." Her sentiments of the current system are clear: "The two-party system is the most corrupt, undemocratic system in the world. It is ordinary people who should be running this country." By the year 2000 she expects that the New Alliance Party will be a major, competitive left-of-center party.

Dr. Fulani received her Ph.D. in developmental psychology from City University of New York and has taught at several universities including The State University of New York and the College of New Rochelle. She is also the former director of Community Clinics of the Institute for Social Therapy and Research. She has appeared as keynote speaker at Columbia University and Harvard Law School among other universities, and she has frequently appeared on radio and television including "The MacNeil/Lehrer News Hour," "Crossfire," "The Larry King Show," and National Public Radio. She authored Poor Women of Color Do Great Therapy (1988), co-authored Independent Black Leadership in America (1989), and is the editor of The Psychopathology of Everyday Racism and Sexism (1988).

We hope you'll join us for what should be a provocative presentation on "The Making of a Fringe Candidate."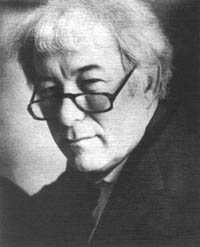 An Evening with the Poet
SEAMUS HEANEY
THURSDAY, FEBRUARY 11, 1993
Recognized by Robert Lowell as "the greatest Irish poet since Yeats," Seamus Heaney unexpectedly deviates from the great pessimistic nature of Modernist and post-Modernist writing. "He is deeply sensitive to the darker side of human existence; but he shows a great deal of compassion, affection, humor, and pleasure, particularly in the rural and earthy things" (David Perkins, Harvard University). His poetry addresses the struggle between Protestants and Catholics in Northern Ireland. The nature and history of Ireland and the character of its people are brought to life in his work, but he goes beyond Ireland, writing in a way that connects with readers throughout the world.

Seamus Heaney, born in County Derry, Northern Ireland, currently resides in Dublin spending part of each year teaching at Harvard University. He is a member of the Irish Academy of Letters and has been the recipient of many honors and awards for his poetry. In 1989, Mr. Heaney was elected to the post of Professor of Poetry at Oxford University. He has published eleven collections of poetry, Seeing Things (1991) being his most recent work. He also recently completed The Cure at Troy: A Version of Sophocles' Philoctetes (1991). In addition, Heaney provides commentaries on topics ranging from art to politics.

The impact of growing up and living amidst the instability of Northern Ireland is beautifully reflected in Heaney's work. We hope you'll join us for this special evening of poetry with Seamus Heaney.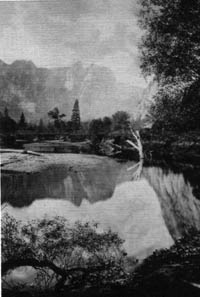 Exploring Private Land and Water Rights
THE 1993 FLEMING SYMPOSIUM
MONDAY, FEBRUARY 15, and TUESDAY, FEBRUARY 16, 1993
As the struggle escalates over the regulation of private land and water rights, it is timely to explore the role of the individual and the community in the government's considerations The Fleming Symposium seeks to bring together spokespersons from the various constituencies to represent the broad spectrum of opinion and thought on such complex questions as: Is there an ethical basis for the public regulation of land and water rights that adds to community values? Should land owners be compensated for the full value of their land when regulators rule it cannot be used for the "best possible use"? In the process of fully exploring this complex topic, the symposium will bring into focus the role of legitimate government regulation in providing for the civilized life. Speakers have been selected from academia, business, government, and environmental organizations to represent a broad spectrum of opinions and thoughts on these issues.
Stewardship of the Common Landscape
MONDAY, FEBRUARY 15, 1993
LAND
2:30 p.m. Introduction of the Symposium
Ronald Lee Fleming
, president, The Townscape Institute
3:00 p.m.
Public Perspective
Bernard Siegan
, professor, University of San Diego Law School
3:45 p.m.
Landowner, Developer Perpective
Virginia Albrecht
, partner, Beveridge & Diamond, Washington D.C.
4:30 p.m.
Environmental and Design Perspective
David Gebhard
, professor, University of California, Santa Barbara
5:15 p.m. Discussants
Robert Feldmeth
, director, Roberts Environmental Center, Claremont McKenna College
Madelaine Glickfield
, California Coastal Commission
6:00 p.m. Dinner
6:45 p.m.
Government Perspective
Douglas Wheeler
, secretary for resources, State of California
7:45 p.m. Challenges and Questions
All participants,
Robert Feldmeth
, moderator
8:30 p.m. Adjourn
TUESDAY, FEBRUARY 16, 1993
WATER
4:00 p.m.
Public Perspective
Rodney T. Smith
, professor, Claremont McKenna College
4:30 p.m.
Landowner, Developer Perspective
Edward Giermann
, vice president and general counsel, J.G. Boswell Co.
5:15 p.m.
Environmental and Design Perspective
Russell Beatty
, professor, University of California, Berkeley
6:00 p.m. Dinner
6:45 p.m.
Government Perspective
Peter Bontadelli
, California Department of Fish and Game
7:30 p.m. Discussants
Martha Davis
, executive director, Mono Lake Committee
Roberta Soltz
, Metropolitan Water District of Southern California
8:00 p.m. Challenges and Questions
All participants,
Martha Davis
, moderator
8:30 p.m. Adjourn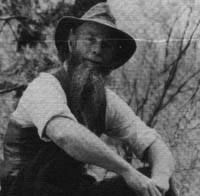 The Spirit of John Muir
LEE STETSON
WEDNESDAY, FEBRUARY 17, 1993
Imagine an America where the wilderness was still intact and untamed, where the papers were not plagued with the perils of pollution, and anyone could roam free of the fear of encountering a mini-mall or gift shop. Imagine the America of John Muir, whom many consider the "father of the environmental movement." Lee Stetson recreates this more pristine past in his monologue "The Spirit of John Muir."

John Muir was born in Scotland and emigrated to the wilderness of Wisconsin at the age of eleven. In 1867, he walked from Kentucky to Florida, keeping a journal, the first of many. The next year, he moved to California and caught his first glimpse of Yosemite. From then on he struggled to get federal control of forests, Yosemite in particular. He climbed Mount Shasta and Mount Rainier, explored the glaciers in Alaska, and even led President Theodore Roosevelt on a personal tour of Yosemite. His adventurous spirit developed into camaraderie with the land around him. Mr. Muir saw Yosemite declared a national park. Later, he founded the Sierra Club, which continues to speak out on behalf of the environment.

Mr. Muir published accounts of his adventures from which Mr. Stetson created his monologues. Mr. Stetson has been portraying John Muir for more than ten years. His exploration into Muir's life has inspired him to become active in the environmental movement. Stetson also takes visitors on weekly walks through Yosemite giving them a glimpse of the park through Muir's eyes.

Don't miss this opportunity to hear the tales of America's premier adventurer.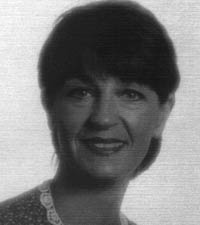 Sarah Hawkins: The Saga of a Woman Pioneer
CONNIE STETSON
THURSDAY, FEBRUARY 18, 1993
Following her husband's presentation on the life of John Muir, Connie Stetson will portray Sarah Hawkins, a fictional character. Created by Lee Stetson, Sarah Hawkins' story is based on the diaries and other accounts of pioneer women who managed to cross 2,400 hazardous miles of the Overland Trails from the early 1840s through the late 1860s. The emigrants were young-few were over the age of thirty-and they were generally unprepared and woefully inexpirenced for such rough travel. Accident and disease were the greatest of the many dangers they faced. A large number of the women were pregnant or gave birth on the trail; yet, in general, the women survived the rigors of the trail better than the men.

Ms. Stetson's theatrical career includes starring roles in Gypsy (1959), The Unsinkable Molly Brown (1964), and The Importance of Being Earnest (1895), among many other plays. She also performed with "The Groundlings," Los Angeles' premiere improvisational ensemble. Ms. Stetson attended Santa Monica College and the University of California at Los Angeles. She has studied with Rudy Solari and Stockwell in Los Angeles and with Michael Moriarity in New York. She has been a resident of Yosemite for the past four years, directing and teaching drama and improvisational skills to the children of the Yosemite and El Portal schools.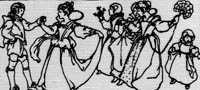 Spend your evening in European style
EVENING IN VIENNA
FRIDAY, FEBRUARY 19, 1993
The Athenaeum tradition of European elegance continues with this spring's Evening in Vienna. The evening begins with scrumptious Viennese cuisine such as potato leek soup and chicken paprika and concludes with a dessert table featuring apple tarts, gingerbread cake, chocolate truffle torte, and Viennese Cafe. After dinner you are welcome to relax and chat while soaking up the romantic atmosphere as the Claremont Chamber Orchestra fills the night air with the sounds of Vienna. Better yet, succumb to the mood of the evening and step onto the dance floor and learn to waltz away the night in true Viennese style.
Report from the Fellows
USHA KOTELAWALA
MORGAN WANDELL
ROY WILLIAMS
Welcome back to school!

We have a stimulating line-up of events and plan to continue our open forum lunch, which offers a different topic for discussion every Wednesay at noon. As always, we encourage you to bring faculty members to lunch. Starting this semester the Athenaeum is offering a "Faculty Focus" luncheon, where students and other faculty members can come hear one of CMC's professors talking about his or her research.

There has been some discussion about the dress code for dinner at the Athenaeum. We request that men wear slacks and a collared shirt and women a skirt or dressy slacks. No shirts or jeans, please. Thank you for your cooperation.

Please remember that reservations must be made at least three days prior to the meal you wish to attend. Reservations are not required if you attend only the presentation.

However, if you attend the dinner, you must stay for the presentation.

If you have any sugestions, please feel free to talk to one of us. Contact Morgan at ext. 5442 if you are intrested in sitting at the head table.

We'll see you huddled around the rice crispy treats.

Humbly yours,

Morgan, Roy, and Usha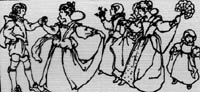 Evening in Vienna
MICHAEL DEANE LAMKIN, conductor, Claremont Chamber Orchestra
Friday, February 19 and Saturday, February 20, 1993
It is our pleasure to invite you to an evening of music, dance, and Viennese cuisine. Join us for dinner, a turn around the dance floor, and music of Johann Strauss with the Claremont Chamber Orchestra conducted by Professor Michael Deane Lamkin.

The festivities will begin at six o'clock and will include a mini dance lesson on the waltz and the polka by Mr. Lamkin.

The menu will feature a served dinner

Potato Leek Soup
Field Greens with Caper Vinaigrette
Chicken Paprika - Red Cabbage with Bacon - Parsley New Potatoes

Apple Tarts - Gingerbread Cake with Lemon Sauce - Chocolate truffle Torte

Viennese Cafe

Prices - please include your payment with your reservation.

Prices for Friday, February 19, 1993 -Student Night
CMC student and one guest (both with meal cards) $7.50 per person
CMC student and one guest (without meal card) $10.00 per person
CMC faculty, staff, and one guest $15.00 per person
All other students, faculty, and staff $20.00 per person

Prices for Saturday, February 20, 1993- Community Night
CMC faculty, staff, and one guest $15.00 per person
All others $30.00 per person