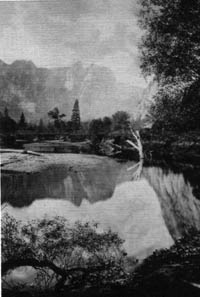 Exploring Private Land and Water Rights
THE 1993 FLEMING SYMPOSIUM
MONDAY, FEBRUARY 15, and TUESDAY, FEBRUARY 16, 1993
As the struggle escalates over the regulation of private land and water rights, it is timely to explore the role of the individual and the community in the government's considerations The Fleming Symposium seeks to bring together spokespersons from the various constituencies to represent the broad spectrum of opinion and thought on such complex questions as: Is there an ethical basis for the public regulation of land and water rights that adds to community values? Should land owners be compensated for the full value of their land when regulators rule it cannot be used for the "best possible use"? In the process of fully exploring this complex topic, the symposium will bring into focus the role of legitimate government regulation in providing for the civilized life. Speakers have been selected from academia, business, government, and environmental organizations to represent a broad spectrum of opinions and thoughts on these issues.
Stewardship of the Common Landscape
MONDAY, FEBRUARY 15, 1993
LAND
2:30 p.m. Introduction of the Symposium
Ronald Lee Fleming, president, The Townscape Institute
3:00 p.m. Public Perspective
Bernard Siegan, professor, University of San Diego Law School
3:45 p.m. Landowner, Developer Perpective
Virginia Albrecht, partner, Beveridge & Diamond, Washington D.C.
4:30 p.m. Environmental and Design Perspective
David Gebhard, professor, University of California, Santa Barbara
5:15 p.m. Discussants
Robert Feldmeth, director, Roberts Environmental Center, Claremont McKenna College
Madelaine Glickfield, California Coastal Commission
6:00 p.m. Dinner
6:45 p.m. Government Perspective
Douglas Wheeler, secretary for resources, State of California
7:45 p.m. Challenges and Questions
All participants, Robert Feldmeth, moderator
8:30 p.m. Adjourn
TUESDAY, FEBRUARY 16, 1993
WATER
4:00 p.m. Public Perspective
Rodney T. Smith, professor, Claremont McKenna College
4:30 p.m. Landowner, Developer Perspective
Edward Giermann, vice president and general counsel, J.G. Boswell Co.
5:15 p.m. Environmental and Design Perspective
Russell Beatty, professor, University of California, Berkeley
6:00 p.m. Dinner
6:45 p.m. Government Perspective
Peter Bontadelli, California Department of Fish and Game
7:30 p.m. Discussants
Martha Davis, executive director, Mono Lake Committee
Roberta Soltz, Metropolitan Water District of Southern California
8:00 p.m. Challenges and Questions
All participants, Martha Davis, moderator
8:30 p.m. Adjourn