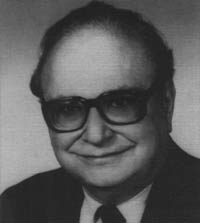 KRAVIS/DeROULET LEADERSHIP CONFERENCE

Claremont McKenna College
Fifth Annual
The Kravis/deRoulet CMC Leadership Conference addresses the characteristics of sucessful entrepreneurs, the creators of new business ventures, and of successful intrapreneurs, the creators of new ideas, products, or services within existing companies. Henry Kravis will offer a practitioner's perspective on entrepreneurship, and Professor Vijay Sathe will discuss his research on intrapreneurship

This year's conference will adopt a new format. THE PRESENTERS WILL SPEAK AT 5:30 p.m., BEFORE DINNER. During dinner, facilitators at each table will lead discussions related to the speakers' remarks. Following dinner, the speakers will return to the podium to field questions arising from the discussions. Facilitators for Mr. Kravis' talk will be successful entrepreneurs, and CMC professors will lead discussions for Dr. Sathe's presentation.

The conference is open only to students and faculty at Claremont McKenna College.
The Entrepreneurial Style
HENRY KRAVIS '67
WEDNESDAY, FEBRUARY 24, 1993
The vitality of the American economy depends to a considerable extent on the creation of new business ventures and the products and services that these ventures supply. Entrepreneurship entails considerable financial risk and the success rate of new ventures is intimidatingly low. What influences a person's willingness to take the risk, and what determines which of today's new businesses are likely to be the success stories of tomorrow? From personal experience and professional knowledge, Henry Kravis will provide his perspective on these questions.

Mr. Kravis is one of the founding partners of Kohlberg, Kravis, Roberts & Co., a leading investment banking firm. A 1967 graduate of CMC, Kravis earned his MBA from Columbia University. His firm has organized the leveraged buyouts of RJR Nabisco, Beatrice Companies, Safeway Stores, Owens-Illinois, and other major corporations. Kravis lives and works in New York City.