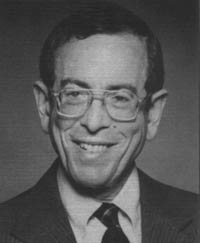 Entrepreneurship in Large Companies: Rhetoric and Reality
VIJAY SATHE
THURSDAY, FEBRUARY 25, 1993
There is a great deal of talk about entrepreneurship in large companies, but does the rhetoric match the reality? What must established firms do to promote real rather than "fake" entrepreneurship? What can individuals in such firms do if they are to become successful entrepreneurs? Drawing on years of experience as a "corporate anthropologist" (researcher) and "corporate gypsy" (consultant),
Vijay Sathe
will answer these questions and show that to become entrepreneurially successful, companies and individuals must think and act in ways that fly in the face of conventional wisdom.
Vijay Sathe came to the Claremont Graduate School in 1986 as professor of management in The Peter F. Drucker Graduate Management Center. Prior to that, he was on the faculty of the Harvard Business School. Professor Sathe's current work is in the implementation of global strategies, fast-cycle new product creation, marketing innovation, building winning executive teams, leadership, and managing cultural change.