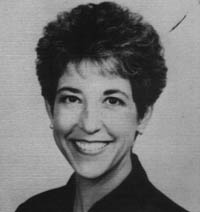 The Mismeasure of Woman
CAROL TAVRIS
THURSDAY, MARCH 4, 1993
Are women and men finally being judged equally, or does sexism still prevail? In her landmark book The Mismeasure of Woman (1992), Carol Tavris examines the false assumptions that govern how we think about women and men.

Dr. Tavris's work has received praise across the board., the Los Angeles Times described her work as "thoughtful and entertaining" writing that Tavris "hasn't gotten mad, she has gotten even." The New York Times said it was written, "with wit, erudition, and moderation .... The great virtue of this book is that its author never confuses the very real differences in women's and men's experiences with the cultural artifacts."

The Mismeasure of Woman (1992) won the 1992 Distinguished Media Contribution Award from the American Association of Applied and Preventive Psychology and the Heritage Publications Award. Dr. Tavris's other works include Anger: The Misunderstood Emotion (1989) and The Longest War: Sex Differences in Perspective (1984), an interdisciplinary approach to the study of gender. Her syndicated columns have appeared in newspapers across the country.

Tavris earned her doctorate in social psychology at the University of Michigan. She has taught at the Human Relations Center of the New School for Social Research in New York and in the psychology department at UCLA. She is a fellow of the American Psychological Association and the Committee for Scientific Investigation of Claims of the Paranormal.