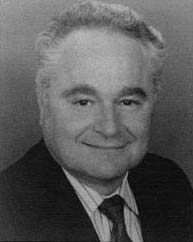 U.S. Cultural Diplomacy Across the Pacific
MICHEL OKSENBERG
TUESDAY, MARCH 23, 1993
The Keck Center for International and Strategic Studies is pleased to bring Dr. Michel Oksenberg to the Marian Miner Cook Athenaeum. If current projections are correct, the region of the Pacific will become increasingly important to the United States in terms of international trade and foreign policy. Dr. Oksenberg's specialty falls directly in this area, and his lecture will address "The United States and the Pacific Rim."

Dr. Oksenberg currently serves as president of the East-West Center in Honolulu, Hawaii. Before joining the East-West Center, Dr. Oksenberg, a political scientist, taught at the University of Michigan where he was the director of the Center for Chinese Studies. From 1985 through 1991 he was senior adviser to a Washington law firm; and from 1977 through 1980 he served as senior staff member of the National Security Council with special responsibility for China and Indochina. He is a member of the National Committee on U.S.-China Relations and chairman of the Committee on International Peace and Security.

Dr. Oksenberg has written or edited numerous books and articles on Sino-American relations including Policy Making in China: Leaders, Structure and Process (1990) and Beijing Spring, 1989: Confrontation and Conflict: The Basic Documents (1992).

Please join us for an insightful look across the Pacific.